Service Management 101: Tim Guilder, Technology Manager Daytime, ITV
In this Service Management 101 interview we find out how ITV's IT services
 adapted and transformed during the pandemic.
In this exclusive interview (first aired as part of the live IT Service & Support Awards 2020 show on 26 November), Sunny Singh from Freshworks chats with Technology Manager of ITV Daytime, Tim Guilder. Sunny talks to Tim as he gives us an insight in to what goes IT-wise behind the cameras at some of the UK's most popular TV shows such as Good Morning Britain, Lorraine, This Morning and Loose Women.
Another fascinating insight in to IT support in a high pressure service environment in a particularly challenging time, this interview is part of a series filmed with SDI's 2020 Awards partner Freshworks.
ServiceManagement 101: A Life In IT During Lockdown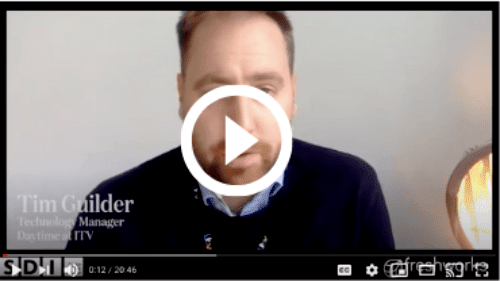 Video: A Life In IT During Lockdown