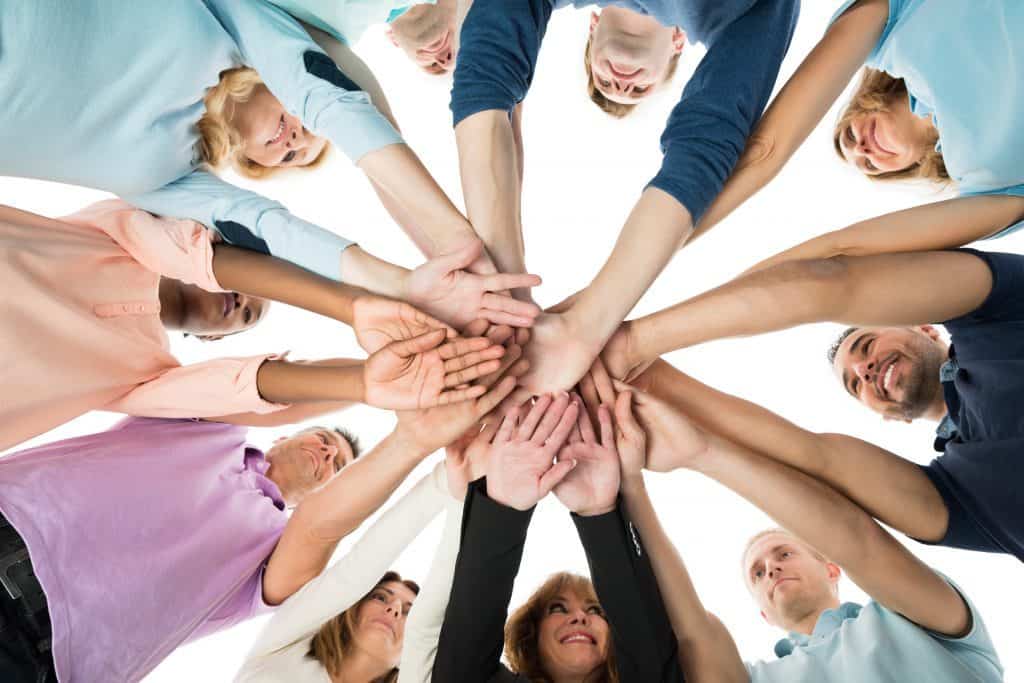 SDI18 – A message of being together is being more; Part 1
Well, what an extraordinary SDI18 conference it was, right from the very start of the week at the pre-conference SDC workshop hosted by Damian Bowen, we heard some incredible success stories, and how teams at Doncaster Metropolitan Borough Council, Norfolk Community Health & Care NHS Trust, Cambridge Assessment and St Andrews University, achieved some brilliant outcomes. At the pre-conference networking dinner and quiz, hosted by SDI's own Scarlett and Mike, it was great to see the community engage and form groups of pop up teams eager to collaborate to win.
Through the conference, we heard some inspirational speakers like Nigel Rinser, Geoff Ramm and Charlotte Sweeney talk about people, service and teams. We even saw the newly formed 'SDI Community Choir', led by our friends at Inspire me, collaborating to create some very impressive harmonies.
During the IT Service & Support Awards, we celebrated some fantastic examples of what it is to be a brilliant team, and the potential impact that the best people and teams can have on an organisation. It was great to see how proud the finalists and winners were of their achievements, and how much they valued belonging to teams that work for each other, as well as their customers and organisations.
The SDI team did an incredible job of making everything tick over the 3 days. At our events, what the community sees, hears and feels, is SDI's brand promise, of surprise, delight and inspire, come to life. What the community doesn't see behind the scenes, are the logistical challenges, the rate of change and speed of decision making needed to deal with small issues to huge issues, which require agility, belief, trust and a nirvana like can do; will do, state of mind. Another amazing team display.
Of everything I saw and heard during the three days, the most powerful, the most human, the most inspiring, were the actions and stories related to people, community and teams. Great teams are great teams and in most cases, they exhibit very similar characteristics irrespective of what they physically do. Either managing a conference or performing on a football pitch, or on a manufacturing production line, or in service desk and IT support. The very point of a team's existence is to effectively harness its combined skills and capabilities to meet desired outcomes; may they be business, stakeholder or customer related, as well as to create emotional connections between people and objectives. From a sports team perspective, that outcome may be simply to win a game, but could also include outcomes such as winning a cup competition, or a league or even avoid relegation. For a service desk, similar outcomes could be related to supporting or achieving service objectives, shared business goals, employee development goals, customer and staff experience goals or even winning awards.
SDI18 has inspired me to share some thoughts on what it is to be a great team, what powers a great team, and what exemplifies a great team. Teamwork begins by creating context, understanding, and building trust through sacrifice, the kind of sacrifice that helps makes people feel comfortable about their vulnerabilities and willing to share those vulnerabilities with other people. Trust turns hope into promises and promises into reality, creating and renewing emotional connections and bonds that exponentially changes team states. Creating trust, initiates common purpose, belief and self-actualisation. Trust is a fundamental building block of any great team, it's the equivalent of a team amino acid, without trust there is no team, there may be a group of people, but there is no team. Trust building, the creation of common purpose and belief, are outcomes of great leadership. Great teams are powered by and led by, emotionally intelligent people, people who value inclusiveness and understand the relationship between diversity, equality and equity. People willing to sacrifice their own needs for the needs of others and people who help make other people brilliant.
Over the years, some of the greatest teams manage to maintain a level of excellence that becomes cultural. Through modern media, the most visible teams these days tend to be sports teams and globally, football taps into the same biological tribal nuances that has helped forge our species since the Palaeolithic. Take for example one of the most successful football teams, and global brands, FC Barcelona, who have consistently been one of the most effective sports teams on the planet, but why?
Teams within teams and collaboration
When FC Barcelona function well, each team member knows their job. Each player has an assigned role with a clear understanding of what's expected from them. Although the team unit is made up of individual players with individual skills and capabilities, they understand that to win, they need to utilise and leverage their skills and capabilities with precision to deliver results and desired outcomes. That means collaborating on strategy, tactics, training and gameplay. On the pitch, they constantly communicate and can very quickly adapt their playing style to meet the needs and conditions of the game in real time. Whatever ego's or differences may or may not affect individual relationships off the pitch, when the team steps on the pitch, it's all about the jersey, the brand history, the team's legacy, the fans and performing together to be the best they can be. The team really is more than the sum of its individual parts, irrespective of the individual capabilities. However, recruitment and talent management play a considerable part in the combined capability of the team.
Quick, responsive, agile
Playing at their best, FC Barcelona don't hang about, they regularly make quick decisions, often successive, multiple decisions between small groups within the team during a game that supports the whole team's end goals. They respond to opportunities and threats with agility and outpace the opposition with speed, dexterity and guile. The team is empowered to express itself rather than be overly constrained by the need to adhere to a playing style that may diminish its ability to be creative and the potential of the team as a whole. The team understands that quick, responsive and agile, beats slow, reactive and ridged. Reactive teams don't change until circumstances force them to change, and adapt to the conditions in the here and now. They understand that the inability to adapt, is failure.
Creativity and expression
One of the greatest individual's to ever play for FC Barcelona was Dutch genius, Johan Cruyff. Cruyff once said 'quality without results is pointless. Results without quality is boring'. Although consistency, definition and structure underpins success, creative freedom is the magic element that makes a team like FC Barcelona a delight to watch. The process of the 'long ball into the box' may be efficient, easily executed and repeatable, but it doesn't drive innovation and creative solutions that capture the hearts and minds of players and fans alike. FC Barcelona create conditions where humans can express themselves openly and empower players to be human. Players are not conditioned to follow a long ball game plan and are empowered to take manageable risks within the game strategy. With a defined starting point, end goal, and parameters like 'don't score an own goal', players are free to deliver the team objectives spontaneously and creatively within rules of the game, it's more fun for the team than a repetitive long ball process!
Consistency
A winning mentality is cultural, at its best, for winning teams like FC Barcelona, winning becomes a habit, it becomes natural, it's what the team, stakeholders and customers expect every time the team steps onto the pitch. Underpinning those expectations is consistency; consistency in training, coaching, performance management, data analytics, conduct, diet, core values, the list is endless. Consistency is a by-product of high performing teams, teams who invest in defining and developing the right support structures, supply chains and process flows, that create consistent moment by moment outcomes and a philosophy of 'right now is the only moment that matters'.
So, some questions to ask yourself, your team or your line manager in relation to context, understanding and trust, the foundations of creating great teams.
Is there a business strategy is in place? If so, do you know what the strategic goals are and how you are supporting their delivery?
Is there a business aligned IT strategy in place? If so, do you know what the strategic goals are and how you are supporting their delivery?
Are there organisational vision and mission statements in place? If so, do you know what they are and how you deliver against them?
Are there defined critical success factors and key performance indicators in place? If so, do know what they are, how they are measured and how they relate to you?
Are there strategically aligned cross functional shared goals and objectives in place? If so, is in-team and cross functional collaboration a common day practice?
Are there clearly defined job descriptions in place for all roles, do they explain role responsibilities, objectives, expectations and how they are measured? If so, are you meeting them and how often do you discuss these with your line manager?
How often do you have a 1-to-1 and team meeting? What are the outcomes from these, is your feedback acted upon?
Do you understand the consequences of service failure and the impact on your internal and external customers or the organisation(s) you support?
Is there active promotion and participation in team building activities? Is team work and collaboration active throughout the support operation?
Is there a code of conduct in place? If so, have you read it recently?
Is there a regular staff satisfaction in place? If so, is staff feedback acted upon to resolve any issues and support continual service improvement initiatives?
Are there reward and recognition initiatives in place that are designed to actively encourage the right behaviours? If so, does it engage staff and do staff have the opportunity to shape the initiatives?
Is a positive team culture promoted in order to encourage collaboration and motivation?
SDI18 was another incredible conference, there were many FC Barcelona moments!
In the next part to this blog, we'll look at more qualities of great teams and more ways to help to create great teams.