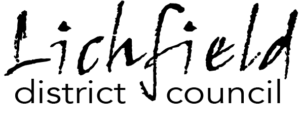 From £18,562 + bens, including working from home
Lichfield District Council's Information and Communications Technology team is at the very heart of the Council's operations and plays a pivotal role in supporting the delivery of services to the residents and businesses of Lichfield district.  
This position will be offered initially on a one year fixed term contract.
PURPOSE OF JOB: 
This SFIA (Skills Framework for the Information Age) Level 3 role will assist the project manager in managing projects, carrying out day to day administration to support the delivery of projects, ensuring actions are completed by other teams and any other duties that are seen as appropriate.  There is a need to remove project work away from BAU activities this role has been created to support the project manager to deliver that project pipeline effectively and efficiently, delivering to time and budget.
As we move away from lockdown there will be a number of exciting changes and developments at LDC, presenting an excellent opportunity for a talented individual to join the team and truly make their mark in the local government environment
The Project Support Officer role calls for a multi-faceted individual who will:
Have demonstrable project management experience and a proven background driving projects to successful completion
Develop formal Project Plans and Project Initiation Documentation
Have excellent interpersonal, communication and co-ordination skills

 

Be able to manage several projects simultaneously
Have strong stakeholder management experience and skills to work diverse teams
Manage all projects separate to BAU activities, including picking up failing projects
Have a formal project management qualification e.g. Prince2
RESPONSIBILITIES:
Requirements definition and management

 

Portfolio, programme and project support
Knowledge management

 

User research
User experience evaluation
Change management

 

Quality assurance

 

Supplier management.

 

Business process testing

 
SKILLS AND BEHAVIOURS 
Project skills, including experience in planning and effective time management
Effective stakeholder engagement and ability to build and maintain strong relationships
The ability to analyse data, recognise problems and formulate solutions
Apply appropriate standards to all tasks undertaken and ensure nothing is overlooked
Understanding techniques of team and collaborative working
Ability to use methods and techniques for delivering effective presentations, either face to face or online
Excellent communication and presentation skills using methods for effective technical and business focused reports
Ability to evaluate risks, priorities and business benefits, leveraging strong business experience/knowledge
Ability to understand and use new technology quickly
Familiar with any tool or system which provides access security control
A passion for delivering a high user experience by demonstrating a good understanding of business requirements for area of expertise
Ability to influence and negotiate internally and externally
Aware of methods and techniques for delivering effective presentations, either face to face or online
Understanding underlying techniques for managing teams and working collaboratively
Apply best practice in the planning and organising of own activities
QUALIFICATIONS
At least one of the following:
Certification at Foundation level or equivalent work experience in IT specialism (eg PRINCE, ITIL, TOGAF)
Industry recognised qualifications in own specialism at Practitioner level
Professional body membership in own specialism
Candidates will have a mix of working from home and occasionally working from the office
To find out more about this challenging and hugely rewarding role, please contact Keith Wilkins on 01795 555971 or send your CV to [email protected].
Please note that every application received is personally reviewed by our specialist team and it does not use automated screening tools. On occasion, a high volume of applicants will mean that we are unable to respond personally to your application and should this be the case please accept our apologies in advance.  Applicants must be eligible to live and work in the UK to apply for this role.
Lichfield District Council is committed to equality of opportunity for all staff and applications from individuals are encouraged regardless of age, disability, sex, gender reassignment, sexual orientation, pregnancy and maternity, race, religion or belief and marriage and civil partnerships.
THE CLOSING DATE FOR ALL APPLICATIONS IS SUNDAY JUNE 13th