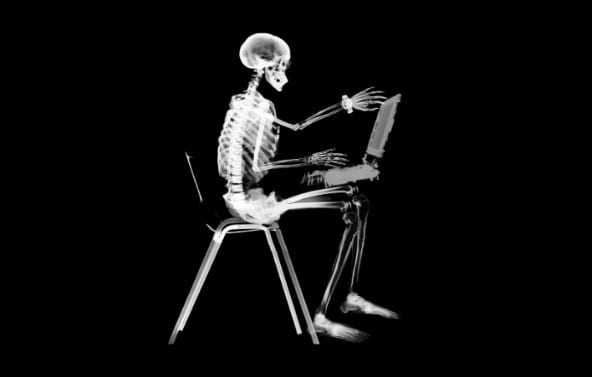 This is part 6 in the Naked Service Desk Series
The original Naked Service Desk Blog explores the concept of stripping back the service desk to its basic components and identifies the top 10 steps which are key for providing brilliant service. Of the 10 steps, step 5 focuses on customer communication channels.
Keeping up with growing customer demand requires maximum efficiency through multiple communication channels. Self-service as a communication channel is rapidly becoming an industry must-have, as it provides customers with the facilities to manage their own service desk interactions and to find answers to common issues. The purpose of a self-service portal is to reduce the cost of support whilst extending support beyond the service desk's operating hours. This is done by allowing users to log and track their own incidents or requests and access a self-help knowledge base 24/7.
Self-service portals also relieve pressure on the service desk, and can remove repetitive or minor time-consuming tasks from service desk analysts, therefore allowing the service desk to take on more technical roles and proactive tasks.
This blog identifies the 10 steps to successful implementation of a self-service portal.
10 Steps to Self-Service
1. Review your resources
It's vital to review your resources to ensure that you have the right infrastructure and staffing to support the portal's teething problems and future development. Undertaking a project to implement self-service without doing this could lead to issues further down the line.
2. Build a business case/gain buy in
Unless implementing self-service has been budgeted for, you may need to gain buy-in from the business in order to obtain budget. To do this, you may need to build a business case justifying the need for a self-service portal.
3. Engage with your customers/the business
It's crucial to engage with your customers to understand what they need from a self-service portal, and also to gauge whether there will be resistance to the change. It is imperative to consider the impact self-service will have on the customer experience, therefore discussing the portal with customers beforehand can help alleviate some concerns or aversions.
4. Review your processes
You need to ensure there are no waste or non-value-add procedures in your processes which will be pertinent to a self-service portal. Unnecessary steps in the process could lead to customers avoiding the portal, and driving that traffic to other communication channels, rendering the portal a waste of time, money, and resources.
5. Design the portal with customer needs in mind
Having engaged with your customers to understand their needs, you should have a good idea of how to design the portal to meet their expectations and fulfill their requirements. By doing this, your customers are more likely to embrace the shift towards self-service.
6. Introduce the portal to customer "champions"
By identifying some key customers and involving them in the early tests of the portal, you can gain their feedback and improve the portal's usability/functionality before it is rolled out to the rest of your customer base. This will ensure that the portal meets the customers needs, but it also means that those key customers will know how to use the portal, and can train and assist their colleagues, which could prevent a number of calls to the service desk pertaining to the use of the portal.
7. Roll out the portal to your customers
Whether this is done in batches or all at once, the service desk manager should ensure that there are sufficient analysts on the desk to preempt an influx of calls should the portal fail or cause other issues.
8. Market the portal
It would be almost impossible to achieve success with a self-service portal without informing your customers about it. Therefore, to try and drive more traffic towards self-service instead of alternative communication channels, such as telephony, the service desk should market the portal effectively to its customer base. This can be done via emails, social media, or collaboration tools (such as an intranet).
9. Encourage feedback
Whether this is gained through event surveys, triggered after every 5th or 10th customer uses the portal, or from targeting specific customers to solicit feedback, it is crucial to ensure that you gain feedback from your customers to support a CSI cycle for the portal.
10. Use feedback to continually improve your portal
Ensuring that customers' suggestions are implemented and continually improving the portal could signify a better end-user adoption rate. Furthermore, showing customers that their thoughts and suggestions are heard and acknowledged could positively impact customer perceptions, and in turn improve the service desk's profile within the business.