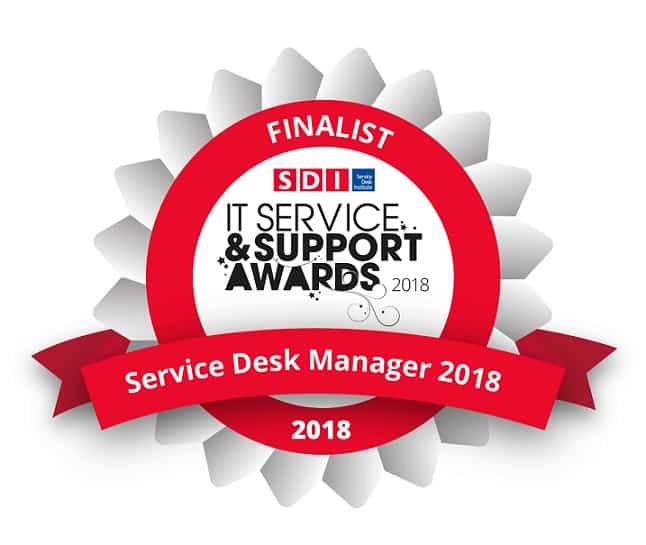 Diana 

Le

g

gott, IT Service Operations Manager at Bournemouth University, shares why she chose a career in IT support and what it meant to be in the final for the Service Desk Manager of the Year category at the IT Service & Support Awards 2018.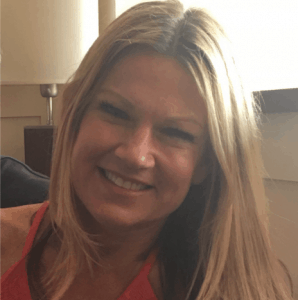 What made you decide to enter the awards?
I was very honored to be nominated by one of my colleagues. This was in recognition of my leadership and commitment to Service Excellence. I also saw this as an excellent opportunity to promote the Service Desk within our organisation as well as the external exposure.
What part of the awards process did you enjoy the most?
I enjoyed the presentation as it gave me a chance to reflect on everything I have achieved over the last 12 months. Having the opportunity to stand back and review all the positives was a real motivation boost.
Why did you choose IT Support as a career?
I have always enjoyed dealing with customers and helping them resolve problems. I get a great sense of satisfaction in helping people with their issues, IT is such integral part of everyone's lives, I saw this as key industry where I felt I could make a significant difference.
In the last 18 months, what has been the most successful initiative you have implemented to help your business improve its performance?
Achieving the 3-star SDI certification. I have learnt a lot during the SDI journey and although it has been challenging at times and a big commitment, I can honestly say that it has helped transform our Service Desk and significantly improved the service we provide. It has also helped me develop as a person and leader, teaching me new skills and helping to identify areas which we can improve upon.
What are your top 3 tips to make a service desk successful?
I would say ……
Start with having a strategy and clear vision/mission, it will help with setting the direction and priorities for the team and getting everyone onboard.
People! Staff are your greatest asset. I believe it's important to make sure you help and support them with training, development and motivating them to perform their best.
Implement a customer experience programme, customer feedback and stakeholder engagement, is key to identifying what you do well and areas for improvement. It's also important to understand customer needs to enable us to provide the appropriate support as the business develops.
What one thing do you think really makes you stand out as a support professional?
I have a can-do attitude and passion for the industry I work in. I love my job, am dedicated and committed to providing Service Excellence. I enjoy a challenge and am motivated by making a difference.
I think this had partly been demonstrated by Bournemouth University being the first post 1992 University to achieve a 3 SDI star accreditation.
How are you preparing to evolve your service desk over the next few years? Please share your most exciting plan with us!
Working in the sector we do, higher education, we are always at the cutting edge of technology, with the University having already invested in Virtual and Augmented Reality. Over the next few years other developments will come into play such as AI which as a Service Desk we will be expected to support.
I strongly encourage staff to take an interest in emerging technologies and support them with their research.
From a strategic level, over the next 5 years we plan to implement AI/Chat Bots and explore how we can utilise smart devices such as Alexa. Our ultimate vision is for a user to be able to request support using these technologies, for example "Hey Service Desk, please install Photoshop on my PC' and the system logs a ticket and installs the software."
What does it mean to you to be a finalist in the 'Service Desk Manager of the Year' category?
It means a lot to be nominated for this award and I feel very privileged to have made it through to the final. Having worked in IT Service Management for over 15 years, it's a great honour to receive recognition for leading the team to achieve great things.
What advice would you give to anyone entering the awards next year?
Go for it! The awards are a really great way of rewarding your staff and team for all their achievements and efforts.
The 2019 IT Service & Support Awards will take place on Tuesday 26 March at the Birmingham Hilton Metropole. Entries are now open – start working on your submission today for your chance to be recognised as one of the shining stars of the IT support industry.