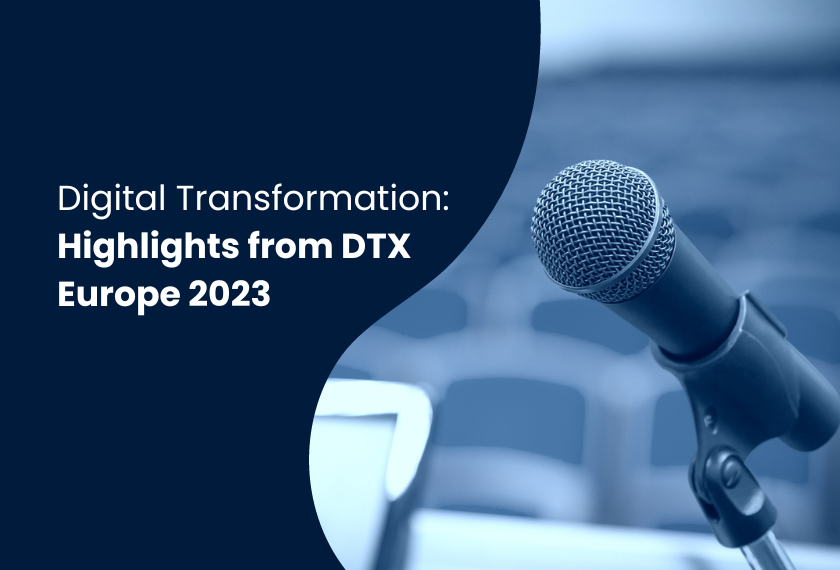 DTX Europe 2023 was about the exciting journey of Digital Transformation. But here's the thing – it was not just about technology; it was also about the need for changing how companies think and work.
DTX Europe welcomed hundreds of experts who shared their wisdom to help make companies better and smarter through digital transformation. They presented a wide variety of topics and discussions that captured the current focus – and some of the apprehensions too perhaps – of many professionals in the industry.
In this blog, we'll reflect on some of the popular topics, issues and insights that stood out during the event.
What's changed in ITSM over the last 5 years?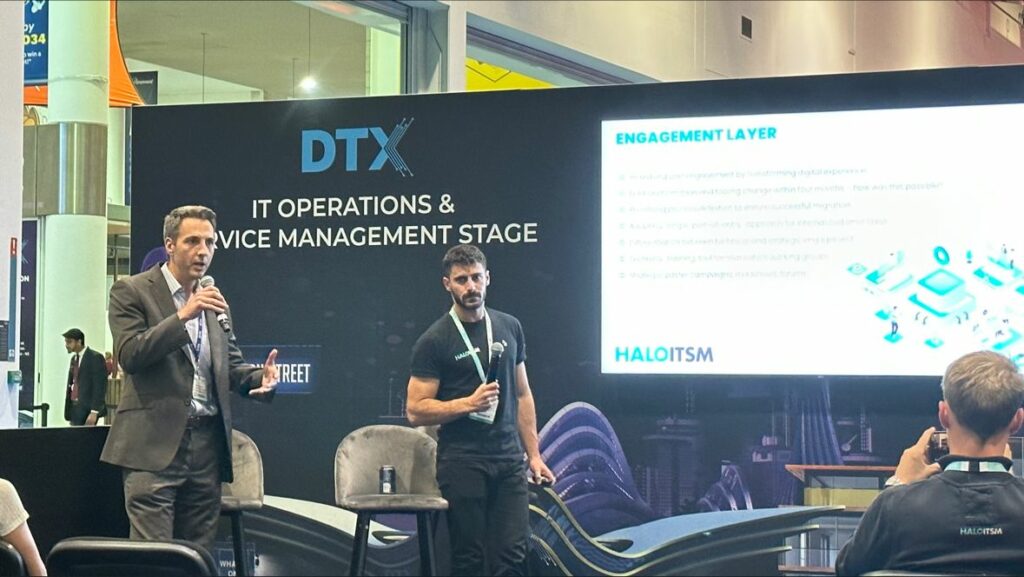 One of the first things mentioned at the event was that Service Management has come to the forefront of IT and Experience Service Management, and it will continue to be relevant in the age of AI Service Management (AISM).
There's also a big burden on the service desk. So, to predict the future of the service desk, we must ask ourselves how we can reduce the burden on it. This can be achieved by implementing AI technologies, chatbots, knowledge management systems, and FAQs. However, it also requires having strong service management practices in place.
Let's look at some evolving trends and insights that were discussed during the DTX event.
Human-Centric Technology and Customer Experience (CX) Transformation
Multiple speakers emphasised the importance of being human in the age of machines. They encouraged attendees to go beyond numbers and focus on the core message. This reflects a growing awareness of the need for technology to be user-centric and consider the human element.
Several presentations centred around improving CX.
James O'Hare's talk highlighted the significant impact of mobile messaging, specifically WhatsApp, in boosting sales and conversion rates. The critical importance of personalisation and true engagement were key takeaways, reflecting the industry's focus on enhancing customer interactions.
Another presentation emphasised the shift from transactional business models to building lasting customer relationships. It acknowledged the challenges of price-driven consumer behaviour and the importance of understanding customer needs and preferences, linking back again with improving the experience, because that becomes a longer-lasting and more weather-proof differentiator.
Cloud and Data Transformation
The growth of cloud services is a big change. Cloud and data technologies were a prominent theme this year, with discussions on how they enable organisations to transform and maximise value.
It appears that whilst cloud-based ways of working have already been largely embraced, the industry is keen on understanding practical steps for harnessing the full potential of cloud solutions.
Workloads have increased, and it's clear that organisations need to modernise and streamline faster than ever to meet future needs.
The shift towards data-driven organisations has led to an increase in the number of systems and the amount of data available. However, to make informed decisions, it is crucial to ensure data quality through proper governance and cleaning processes.
A key takeaway from these sessions was that understanding what drives value through data analysis is crucial to creating value for the business. Technology and tools have brought us a long way, but data (and its relevancy) must be properly understood, and consciously employed, by humans.
During the event there was a significant focus on integrated AI solutions aimed at elevating customer experiences. The discussions went beyond chatbots, delving into the realm of personalised interactions and real-time assistance. It became evident that more granular insights and analytics play a pivotal role in crafting tailored, high quality customer experiences.
Another noteworthy topic was finding improved methods to extract end-user sentiment data, as this data holds the potential to enhance overall user experiences significantly. Alongside the evolving landscape of AI and technology, we need to keep returning to the question of how to have a more user-centric approach, and to answer that you need to learn from your users' lived experiences.
Presentations and panels also explored up and coming technologies such as private 5G networks, AI innovations, and the implications of advancements in AI, robotics, and communication technology for businesses and society.
The Modern Hybrid Workplace
The hybrid workplace has also generated significant interest, highlighting the need for intuitive and secure collaboration tools.
A thought-provoking question was raised: At what pace will traditional jobs cease and new jobs rise? This sparked discussions on reskilling and upskilling the workforce to meet evolving demands.
In summary, the focus at 'DTX Europe 2023' revolved around human-centred technology, customer experience enhancement, cloud and data transformation, cybersecurity, and the impact of emerging technologies on businesses and society.
The topics were as expected, but the questions and thinking points above are some of the ones that stayed with us after the event was over, and as you can see it is the experience we give our users, the part our people play in digital transformation –human skills and feelings – that remain the key to it all.
Join this FREE LIVE SESSION at 11:00 am GMT on 23 November, where we'll explore how IT leaders can boost employee engagement, productivity, and cost optimisation in the ever-evolving IT landscape.