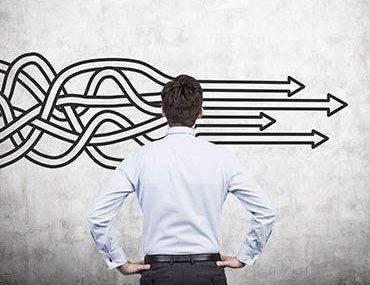 by Scarlett Bayes, Industry Analyst, SDI


Enterprise Service Management (ESM) is not a new concept; some organisations have been using similar processes, to the ones used in IT service management, across different departments for years. However, what we call it has been the subject of some debate. You might be familiar with Beyond IT(SM), Shared Service Management, or just Service Management, but these terms are not interchangeable with Enterprise Service Management.
As such, Enterprise Service Management is a term that has often been used, but not necessarily understood. SDI defines ESM as an approach to sharing the best practices from different business units, most commonly frameworks from ITSM, to boost performance.
ESM is pertinent to businesses because the service desk is not the only department to offer services, support, and customer service. In fact, many customer-interacting departments mirror the processes that IT service desks go through with clients. ESM offers service desks the opportunity to extend their value across a business by attempting to share best practices from these different business units to boost performance, create service consistency, and a common language. Therefore, implementing an ESM model makes sense financially, and well as improving the efficiency of a business.
Concerns and fears surrounding ESM include the cultural differences of the organisation, fear of change, and lack of budget. However, organisations should strive to overcome these challenges, as the benefits of ESM greatly outweigh the initial struggles, as ESM can improve efficiency, effectiveness, and self-service.
Businesses can reduce overheads with ESM by streamlining processes and services, which can lead to a company being able to project a joined-up and efficient approach to business. Improvements to customer experience can also be achieved, as users consume services from a broad range of providers from a collected resource. As such, it is easy to understand why service desks are attempting to incorporate an ESM model into their organisation.
According to SDI's 2015 Benchmarking report, 34% of service desk professionals revealed that they had not achieved a return on investment for their ITSM tool. ESM can help you achieve a better ROI on your tool, as company-wide implementation of it will reduce the need for separate tools for each department, thus offsetting the cost of an ESM-compliant tool and user licences. These are just a few, but possibly the most attractive, benefits of ESM.
ESM is commonly mistaken with SSM, Shared Service Management. While the two are similar in their purpose, the models have different applications. Watch this space for Part II, where we will discuss how ESM can be applied to your business, and why Enterprise Service Management is different from Shared Service Management.