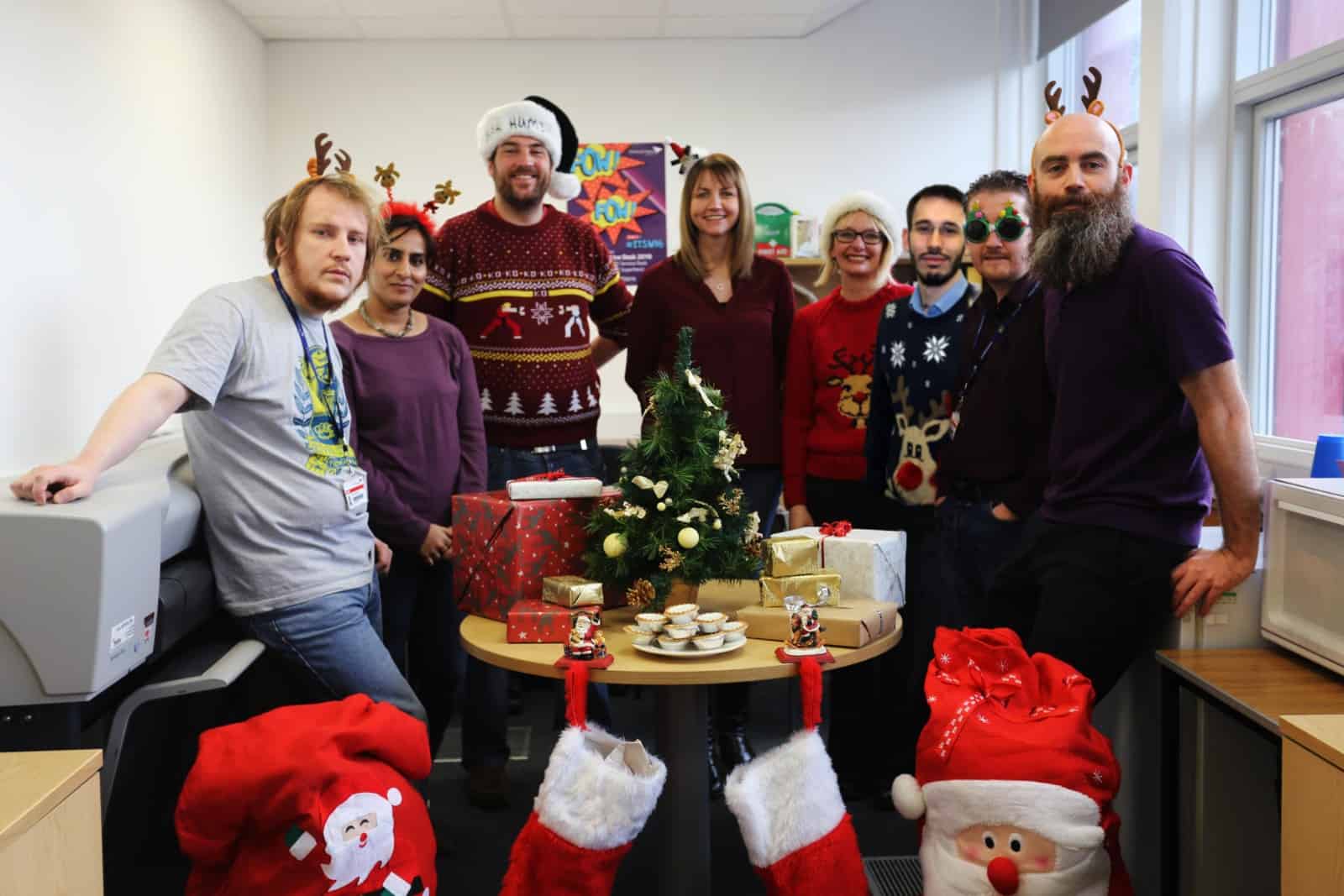 What types of customers do you support? What common incidents do you receive?
Our customers are students studying and staff working at the University. A significant number of those that we support are remote workers or distance learners both here in the UK and overseas. As well as providing the Service Desk function for the University, the team is also responsible for providing the face to face helpdesk support within our 450 seat Computing Centre 7 days a week.
The technical abilities of our customer base varies hugely from new students venturing into higher education for the first time, staff and students involved with research, staff with technical roles, to academics teaching within various disciplines.
Common Incidents handled by the Service Desk are varied and include account management issues, mobile device problems, and Virtual Learning Environment related.
What's the best part of your day?
Being part of a team where every member wants to do their best for our customers every minute of every day.
What is the greatest challenge faced by your service desk?
Our greatest challenge, given the size of the team, is volume of calls and the fact that these are not spread evenly throughout the academic year. There is also a huge variety of services & software in use within the University.  We support almost 240 applications on our staff and student managed desktops. Add to that balancing getting the job done and keeping our customers happy, whilst trying to review how we provide that service and continuously improve – it always keeps us busy!
If you could choose any celebrity to work on your service desk who would it be and why?
Andy Murray would be a great addition to our team, as he would inspire us to focus on our short and long term goals and has the dedication and determination to succeed.   Of course we might need to work on his phone manner just a little…
If money and resource were no issue what one thing would improve your service?
More services such as remote help, integrating IPT with our service management tool and more staff!
What's the most memorable or bizarre thing you've heard from a customer?
After fixing a tricky Macbook printing issue its student owner exclaimed  "Wow you had no idea what you were doing but you still fixed it"
What was the last thing you and your team did together outside of work?
Our Christmas meal out – always great to socialise with the colleagues.
What characteristics within your team make it stand out from the crowd?
Going the extra mile for all our customers with a fantastic camaraderie. We also have immense drive and limitless energy meaning that every call is handled like it's the first of the day (even when it's the 100th)
What one achievement (of the service desk) are you most proud of and why?
After a departmental re-structure in 2013 our team was formed.  Current team members (apart from 1) were all recruited during the last three years. The team have worked effortlessly to build up our reputation and we are immensely proud of our average customer satisfaction rating of 97% and our accolades.
These include the University Secretary's Group Outstanding Team Award, our team supervisor receiving the Outstanding Service to University Community Award and being short listed for SDI IT Professional of the Year last year. A great tribute to our Captain Awesome! True to form that great camaraderie mentioned earlier was evident during the entire process – as the submission was a real team effort.
Quick Facts:
Service Desk Manager: Dawn Dodd/Catherine Hetherington
Business type (e.g. education , finance): Higher Education
Location of service desk: Edinburgh
Size of team: 8
Days and hours of operation: Mon–Thurs 08:45-20:00 / Fri 08:45–18:00 / Sat 08:45-17:00. We work in partnership with NorMAN Out of Hours Service to provide IT & Lib Support 24/7
Multi-lingual?: No
Number of customers supported: 18,000 Students 2,000 Staff
Calls received per day: 80-100 telephone calls
Emails 150-200
ITSM Software: UniDesk
Longest serving team member (how many years): 19 years