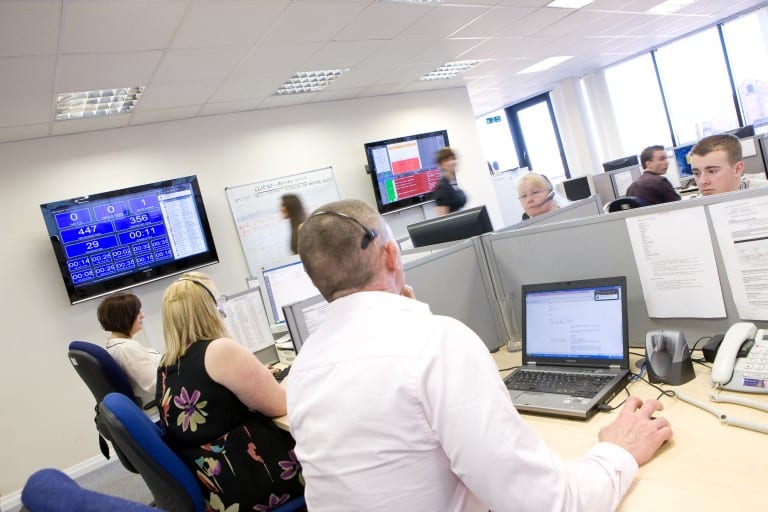 Retail Assist are members of SDI since 2006 and finalists in the Best Managed Service Provider Award, 2016. Retail Assist provide Managed IT Services and Software Solutions to retail and hospitality businesses.
What types of customers do you support? What are their technical abilities and what common incidents do you receive?
"We support major high street fashion retailers, as well as leading hospitality brands, including cinemas, a well-known pizza chain and a leading coffee shop chain, in 8100 locations across the globe.
As such we support a huge number of POS systems in stores, which often experience Chip and PIN issues that we resolve from day to day. Aside from front of house technology incidents, we commonly resolve back office application failures such as store intranet and routers. Our customers have varying technical abilities, therefore we adapt our service delivery to suit their exact needs and requirements. We can be their first port of call and first-line fix, or issue them with proactive self-service guides."
What's the best part of your day?
"We work hard to ensure that we meet and exceed the Service Level Agreements (SLAs) in place with our customers, which are displayed on large screens on the service desk. Seeing our live daily statistics meeting our SLAs, for example keeping our first-line fix rate above 75%, and our average ring times low, gives the team members a real sense of teamwork and achievement that the quality of service they're delivering exceeds expectations. We see every call as an opportunity to make our customers happy!"
What is the greatest challenge faced by your service desk?
"Due to the wide range of business sectors we support, and the variety of incidents we are faced with, you never know what the call will be regarding, if it will be from front-line staff members, or an IT Director. This means that our service desk must be extremely adaptable and flexible, calmly and confidently resolving any issue. Our ISO 20000 and ITIL procedures are instrumental to this process."
If you could choose any celebrity to work on your service desk who would it be and why?
"It would have to be Michael McIntyre, for his boundless energy and comedy! We'd need someone to be "on it" 24 x 7 x 365. Having enthusiastic and energetic team members is a must on our service desk!"
 If money and resource were no issue what one thing would improve your service in 2016?
"Continuous innovation is really important to our service desk, so having the most cutting edge IT Service Management technology available would add benefit our service. Functions such as live chat and online monitoring can help you get much closer to the customer, and so reduce the number of incidents."
What's the most memorable or bizarre thing you've heard from a customer?
"One of our earliest customers, Adams (a childrenswear retailer), rang our service desk to report different forms of "paranormal activity" every Saturday morning… a specific till had pennies jumping from it, the drawer opening and closing of its own accord, electric shocks (we even suggested putting rubber mats down!) It turned out that it wasn't a poltergeist, but the Manager's daughter playing a prank!"
What was the last thing you and your team did together outside of work?
"We enjoyed getting into the festive spirit at the Retail Assist Christmas Party a couple of months ago! It's always a great chance to spend time with other members of the business."
What characteristics within your team make it stand out from the crowd?
"The retention rate of our service desk demonstrates the great relationship of the team: 22% of our team members have worked at Retail Assist for over 10 years, an outstanding statistic when you consider that we've only been going for 17 years! It's the personalities that really make our team work. Apart from our long serving members, the fact that over a third of our service desk team is multilingual really sets us apart: we deliver expert technical IT Support in 8 languages, all from our UK Head Office based in Nottingham."
What one achievement (of the service desk) are you most proud of and why?
"We entered the SDI IT Service and Support Awards last year, and became Finalists: an achievement we were extremely proud of given that it was the first time we had entered. This year, we're back as Finalists, and keen to show the judges how our continuous improvement processes and new innovations have made a difference to our service desk. Fingers crossed!"
Quick Facts:
Service Desk Manager: Anthony Collings
Business type: Supporting Retail and Hospitality sectors
Location of service desk: Nottingham, UK
Size of team: 58
Days and hours of operation: 24 x 7 x 365!
Multi-lingual?: Yes, we have 8 languages supported – English, French, Spanish, German, Italian, Polish, Hungarian and Portuguese
Number of customers supported: 27
Calls received per day: Approx 800
ITSM Software: Ambercat
Longest serving team member (how many years): Richard Morris and Lianne Reuter, both 12 years!