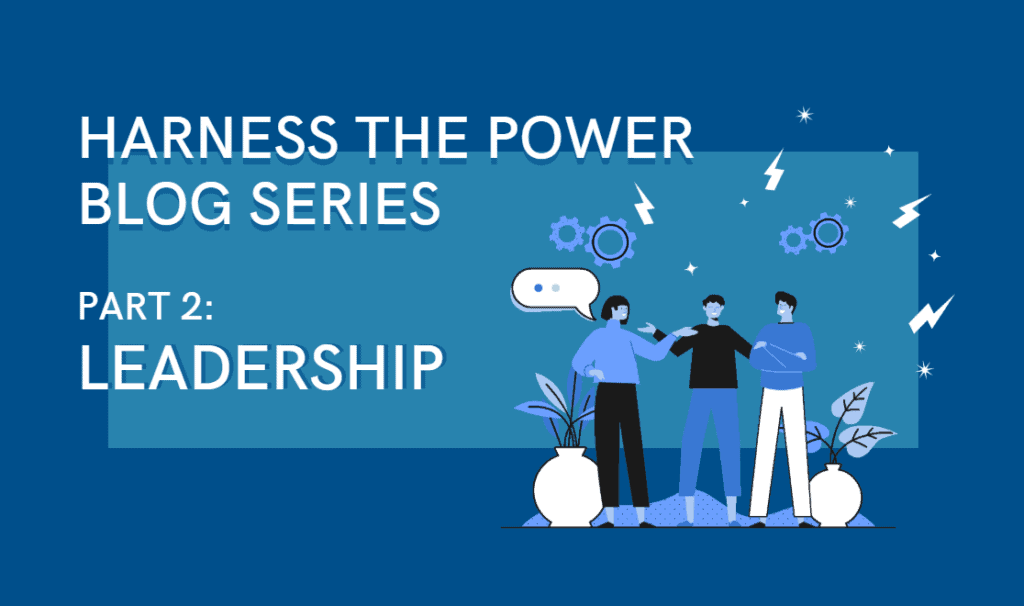 Harnessing The Power of Assessment – Leadership
Harness the Power is a blog series written by ITSM experts and authors. The series will focus on five the 9 concepts of best practice within a top performing IT service operation and explain how the Service Desk Assessment in particular, as a powerful transformation enabler will guide you on the path to global service excellence.
This is Part 2
By John Noctor, ITSM Best Practice Consultant & Trainer
The Global Best Practice Standard for Service Desk (Best Practice Standard)  provides a set of clear and measurable benchmarks for every IT Service Operation.  By benchmarking your service against the criteria in the 9 concepts which make up the Best Practice Standard, you can set a baseline from which to measure future improvements.

Of the 9 concept areas covered during an SDC Assessment, the first one we traditionally cover is Leadership. During this session we typically like to involve the service desk manager and all levels of operational leadership up to and including IT Director / CIO.
Concept 1- Leadership Overview
People sometimes ask me why we called this concept area "Leadership" and not "Management" or "Leadership and Management". The reason is that for an IT service provider to excel in what they do and to both instil and promote a culture of service excellence, they need to inspire their staff and whole support organisation to achieve their goals, and also to engender trust and belief in their stakeholders.
There is a plethora of information available on the definitions of leadership and management and the differences between them. As a consultant, trainer, mentor (or even auditor!) I often go into a level of detail on these differences but in simple terms I explain it as the difference between what you do (management) and how you do it (leadership).
This means that in terms of the Best Practice Standard, in this concept area we are looking at how an IT organization from a leadership perspective sets a culture of inclusion and engagement both to its customers and employees. We want to make sure you can effectively communicate the strategic understanding of objectives throughout your teams, that you understand how you will be successful and that you are able to set meaningful targets to achieve this success.
The service desk should be a key strategic asset to any IT department, we want you to be able to articulate this clearly and show that for relevant organizational and service-based decisions, the service desk is a key contributor.
What type of criteria fits into the Leadership concept?
As with all 9 of the concepts areas, we take a comprehensive approach to get a true understanding of your capabilities within this concept. But in summary for leadership we look for:
• Understanding of the business(es) you support
• Understanding of critical business, IT and service desk goals and objectives
• Critical Success Factors and Key Performance Indicators
• Cascading of information through the leadership levels
• Interaction and collaboration
• How the leadership promotes the service desk and its strategic value
• How the service desks aids and influences strategic decision making
• Cultivation of relationships with stakeholders
• Leadership training
• Management of meetings
• The approach to continual improvement
• The approach to customer experience management
Benefits and value from focusing on these criteria
The aim of the Leadership concept area is to ensure IT service providers have a good understanding of the business they support, can articulate this clearly to the organisation and can work effectively and efficiently as one coherent leadership team.
The value of a focus on leadership is to get customers to think about how they interact with both the business and their staff. Can they describe what success looks like at every level? Does the leadership engage with each other to the benefit of the organisation and whether they have the right competencies in place to enact the company vision? It gets people asking themselves if they truly advocate the strategic importance of the service desk and understand its importance in the decision-making process of a provider organization.
I can honestly say that every leadership team I have worked with has been made more effective by going through this part of an assessment, by answering questions with an openness and honesty, taking on board our recommendations and embracing continual improvement. I have heard comments that they moved from a management culture to a leadership one and this resonated and rippled throughout their organisation leading to happier and motivated staff, better services and more satisfied customers.
What service desk leaders say about going through the SDC Assessment:
"Just to re-iterate what I said at the end of the Assessment, you were extremely professional throughout, very tough and strict with the criteria whilst ensuring you explained every step in full and clarified each question so we understood what was required. You represented SDI extremely well and your passion for the Standard was evident throughout."
"We considered this a great opportunity to improve the way we work, and to bring more clarity to it. SDI being an independent organisation means they can make objective evaluations using standard criteria, enabling our current and future clients to have the correct expectations and recognise our service maturity."
"I thoroughly enjoyed the two day assessment and so did everyone in attendance. While it showed us that a large amount of work needed to be done, the positives also highlighted -gave us the energy to move forward…It felt like two days of consultancy rather than being assessed."
---
This is the second part in the Harness the Power blog series, which will look at each of the nine concept areas in the Best Practice Standard. Each part will detail how improvement and focus in these nine concept areas will make you a better service provider, bringing value to you and your customer.
Go to Part 1: Harness The Power Series >>

If you're interested in finding out whether you're ready for an Assessment, fill in your details below and we'll arrange a call to chat about your current situation and determine the best next step for your service.
Service Desk Assessment Enquiry