Research Report from SDI & Sunrise Software
Brand new research carried out by SDI and sponsored by Sunrise Software highlights how resilient IT service teams managed business continuity processes and adapted swiftly to support changes in working during the pandemic. Was COVID the tipping point towards digital transformation? Over half of all survey respondents in this research successfully implemented a collaboration platform to support the shift to remote working and improved their business's perception of their IT support services.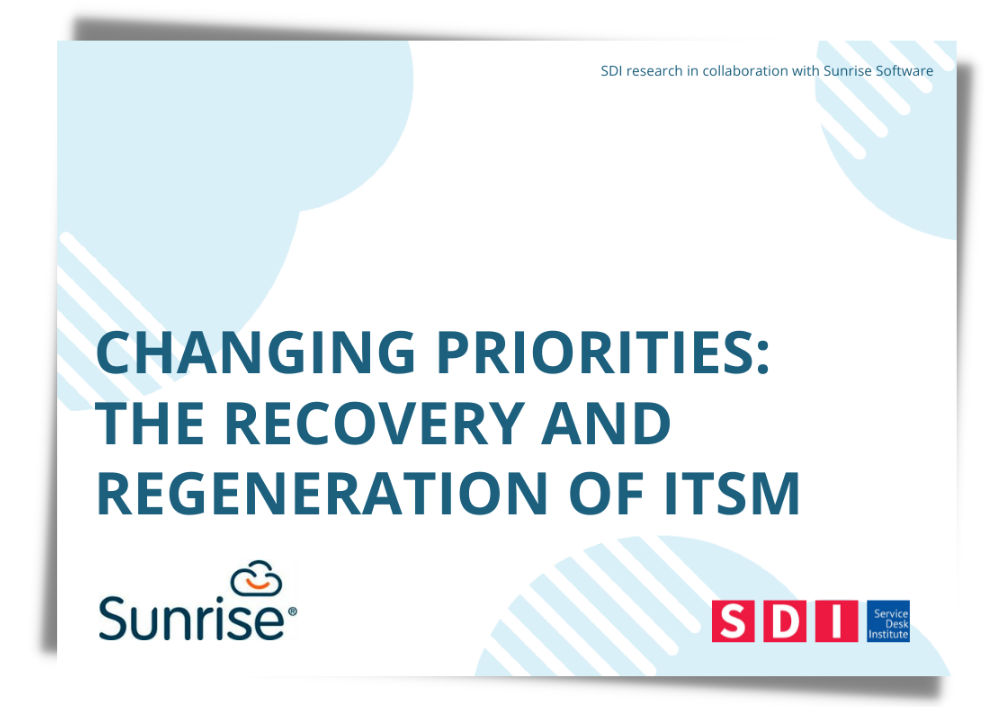 Watch the webinar discussion
Alongside the publication of the report, we ran a webinar with Sunrise Software to discuss the intriguing findings and what this might tell us about our industry, its future, and the key characteristics of teams and organisations who adapt and succeed in the face of crisis.