Benchmark Your Service Desk
Discover how your service desk compares to industry averages and statistics revealed in the ninth Service Desk Benchmarking Report
This is the ninth service desk benchmarking report for the service desk industry from SDI and it has been running now for almost 20 years. The report covers a wide range of issues from reporting and metrics through to training and salaries. It also examines best practice adoption and provides indicators for the increasing business alignment of the service desk.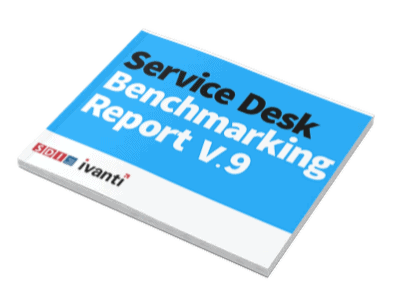 Download the report to discover a host of useful and unique benchmarks including:
• The expected change to headcount
• The growth of service desks now following ITIL framework
• The main indicator for service desk success
• The scope of technologies implemented on service desks
This unique snapshot of the service desk industry service  has be created by surveying 12,000 IT professionals globally. The report is the only one of its kind and is able to analyse key industry trends and developments using data going back to 2001 when the study began.
New questions have been added to this version of the report to reflect the changing nature of the service desk industry so there is plenty of new insight into current issues and trends. This report provides comparisons, where appropriate, with the results of previous studies from the last 10 years.
Discover how your service desk compares to industry averages and statistics revealed in the ninth Service Desk Benchmarking Report, enter your details below to download: