Shared Support Services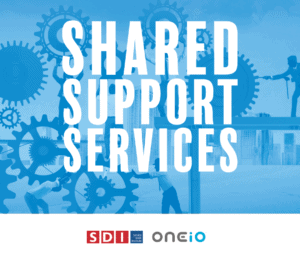 Shared Service is the over-arching term for the practice of merging or sharing elements of back office functions (i.e. IT, HR, Facilities, Finance), whether its processes, tools, best practice, or a physical service desk team. You may also be aware of Enterprise Service Management (ESM) or Shared Service Management (SSM), which, for all intents and purposes, could be used interchangeably with shared services.
Shared Services can be pertinent to businesses, as the service desk is not the only department within an organisation to offer services, support, and customer service. In fact, many customer-interacting departments mirror the processes that IT service desks go through with clients. A shared services approach offers service desks the opportunity to extend their value across a business by attempting to share best practices from these different business units to boost performance, create service consistency, and a common language. Therefore, implementing a shared services model makes sense financially, as well as improving the efficiency of a business.
Download Your Free Report