In this webinar hosted by SDI's Chief Value Officer David Wright, we discuss how the ITIL4 value stream principle can be applied in your IT service organisation.
Axelos' Akshay Anand, lead architect for the ITIL programme and ITSM product ambassador, shares his thought leadership on the service value system and its applications. Akshay also gives us insight in to the service value chain and its associated activities.
Prem Maheswaran, ITSM Evangelist, ManageEngine, follows up with a live demo explaining how the ITIL4 principles apply to the example of a new hire process using ManageEngine's ITSM tool, ServiceDesk Plus.
Watch this webinar and you'll learn about:
Service value system overview
Understanding the six service value chain activities
Designing a service value stream
How the three work together to create an effective onboarding workflow
Watch the Webinar: 
Speakers:
Akshay Anand, Axelos Global Best Practice
Akshay Anand is a Product Ambassador at AXELOS®, working on the development of new guidance and research within the IT Service Management (ITSM) portfolio. He previously advised Fortune 100 clients on how to improve their ITSM capabilities, implemented toolsets such as Remedy and ServiceNow, and headed up global ITSM activities at Macmillan Publishing. More recently, Akshay has focused on bringing together Agile development teams and ITSM professionals to address challenges posed by emerging technologies and market shifts, and has occasionally been spotted tweeting as @bloreboy. Access Akshay's presentation here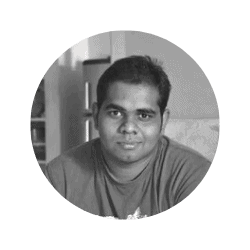 Prem Maheswaran, ManageEngine
Prem is an ITSM evangelist and a speaker for ManageEngine, a division of Zoho Corporation. Since 2010, he has helped customers across the world with ITSM deployments and implementations. As an ITSM advocate, he has spoken at many tech-related conferences and summits. His dynamic speaking style brings energy and enthusiasm to a range of topics including digital transformation, wholesome ITSM, AI in ITSM, DevOps, augmented automation, amongst others. Access Prem's presentation here
With thanks to our webinar sponsor ManageEngine.