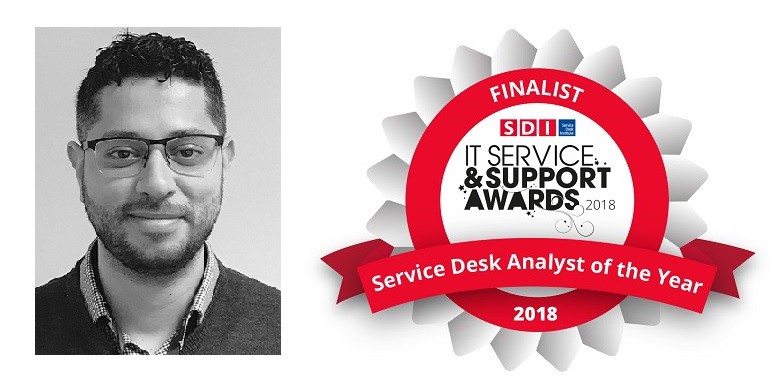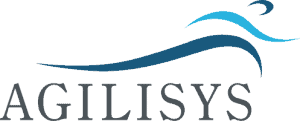 Arfan Masood, Service Desk Analyst at Agilisys, answers our questions on being an IT Service & Support Awards 2018 finalist…
What made you decide to enter the awards? 
I was nominated by my team in recognition of my hard work on the Service Centre. 
What part of the awards process did you enjoy the most? 
I enjoyed the interview process because it gave me an opportunity to discuss everything we as a team achieved from excellent customer satisfaction to innovation. 
Why did you choose IT Support as a career?  
As a child I have always had a passion for IT, and at a early age, started providing free IT support to family, friends and neighbors. From there I studied IT in college and University and realised I can make a difference in the IT industry and joined Agilisys. 
In the last 18 months, what has been the most successful initiative you have implemented to help your business improve its performance? 
Perception monitoring is incredibly important within the Service Desk. We don't just hit our KPI's we also talk to our users around the perception of the support we offer. If there are any issues, we can pick these up with users immediately and put plans in place to resolve these.  
What are your top 3 tips to make a service desk successful? 
Work as part of a unit to meet your goals and objectives, as a convoy is only as quick as its slowest ship. All agents need to be trained and need to be pointing in one direction. We have a very good training programme and all agents are incentivised to do better, as staff are the greatest assets 

 

Measure customer perception, sometimes the KPIs will show green but the actual perception can be different on the ground. Listen to the customers, and be part of a floor walking experience so the customers can put a name to the agent(s)
Empower the service desk agents to think bigger than the desk, be part of CABS, EOT meetings, stakeholder meetings and project meetings, this will provide confidence and knowledge on the greater workings of the organisation.
What one thing do you think really makes you stand out as a support professional? 
Always having a positive attitude when talking to our users or colleagues. I have an excellent relationship with the users and second line teams. I always believe that by answering the phone with a smile, makes a difference to the users. I am dedicated and committed to providing an excellent customer service to our users. I take the lead when creating KB articles and often email my colleagues on any news fixes. 
How are you preparing to evolve your service desk over the next few years? Please share your most exciting plan with us! 
The next few years will look different with the introduction of Robotics and O365, BYOD is already in place with more users working away from the offices.  
There will be an expectation for the desks to do more with shift left items and I can already see complex fixes and SRs being moved off to the desk to complete. 
The plan is to work hand in hand with our Virtual workforce and upskilling the current desk in accepting more complicated requests and incidents which would normally be completed by systems or networks teams. 
What does it mean to you to be a finalist in the 'Service Desk Analyst of the Year' category? 
It means so much to me that my team took the time out to nominate me for this prestigious award, it means a lot to my users too, who know I am nominated and have been incredibly supportive. 
What advice would you give to anyone entering the awards next year? 
It's an excellent opportunity for you to talk about some of the excellent and innovative ideas you have and have implemented to provide an excellent customer satisfaction. 
The 2019 IT Service & Support Awards will take place on Tuesday 26 March at the Birmingham Hilton Metropole. Entries are now open – start working on your submission today for your chance to be recognised as one of the shining stars of the IT support industry.