In the run up to the SDI Awards 2022 gala dinner and prize-giving on 22 March, we've been asking our finalists about their experiences, reasons for entering and hopes for the future. Here's the story from Capgemini:
Finalist – Best Large Service Desk 2022

 What made you decide to enter the awards? 
Over the past year our Service Desk has evolved significantly and across different spectrums. We have consistently enhanced and improved our service. For these reasons we wanted to be recognized as   
We wished to recognise the outstanding service provided by our people. We also wanted this to be made through an independent, objective authority and on as international a scale as possible. 
What part of the awards process did you enjoy the most?  
Learning that we are finalists in the awards was a very enjoyable moment! It was great to be able to share and describe the accomplishments of our teams and our people both inside the teams and outside our day-to-day work. The process also enabled us to interact with our teams across their different geographies, which was a great pleasure. 
In the last 12 months, what has been the most successful initiative your team has implemented to help your business improve its performance?   
Our operational and customer focus has improved significantly over the past 12 months, resulting in the biggest benefit to us and to our clients. Going hand-in-hand with this has been the increased adoption of lean technological levers such as automation and our Ask Adam chatbot. In combination these have all helped us to improve our service desk performance. All of this has enabled us to handle the global Covid lockdowns and significant increases in contacts across all channels, while maintaining and improving our SLAs and XLAs. 
What are your top 3 tips to make a service desk successful?  
Service Desk is a people-centric organization and it will continue to be one. So our first tip is to always focus on your team.  
Second, because more and more people joining the workforce are using digital levers, we use technology more effectively and as a force multiplier. 
Third is to evaluate and streamline processes to support technology more effectively and keep pace with the evolving environment in a continual manner.  
What one thing do you think really makes you stand out as a service organization? 
Our mission statement is "People matter. Results count". Our people deliver those results and that's why "people" is the first word in that phrase. We aim to hire right, train right and provide great career tracks.  
Service Desk is on the front line and it is not always easy to deal with customers, who may be frustrated or even angry. Despite this people continue to want to work for our Service Desk. They keep delivering and they remain loyal. A significant reason for this is because "people matter". We take care of our people, providing them with career opportunities and the right training to do the best work they can. By helping them to enhance their skillsets they can develop careers within the rest of our Group.   
How are you preparing to evolve your service desk over the next few years? Please share your most exciting plan with us!   
The workforce is getting younger by the day and, as a Group, we are adopting more digital levers. Our Service Desk is no different. While people centricity will always be vital, the technology levers that we are implementing have built a very strong foundation for us to evolve. 
Artificial Intelligence has already become the de facto standard in everything that we do and at each stage up to and including our agents and the use of our Ask Adam chatbot, Capgemini has a fairly unique approach to the enterprise part. We are one of the few organizations that has a singular bot covering different topics like HR and finance – "a one-stop bot". We aim to further increase automation, and make even more use of our Adam chatbot.  
If you could choose any celebrity to work on your service desk, who would it be?  
Anand Mahindra, as chairman and managing director of the Mahindra Group: Anand Mahindra has built an enduring organisation. He believes in thinking visually and creatively, which helps in visualising different worlds together for understanding different perspectives. In a Service Desk organization, being the face of IT, it becomes important to understand different perspectives (IT/Customers) to gain happy customers. Being a people person is another quality: a person can be a good leader if he/she puts himself/herself in somebody else's shoes and empathises with people. In addition, promoting simple, innovative yet effective solution which touches lives of people is a requirement for a star Service desk organization. Having him and his ideas with us would surely be loved both by our teams and our customers!  
What does it mean to your team to be a finalist in the 'Best Large Service Desk' category? 
It is a very motivating and encouraging achievement. It is also a tremendous validation of everything we thought we were doing well – we now know we are doing many things well.   
This entire process of applying was a good opportunity for us to showcase what they do on a day-to-day basis to members of the SDI Awards jury. Thank you very much!  
What advice would you give to anyone entering the awards next year?  
Go ahead and do it! Yes, the applications require work, but that process helps us to identify the strengths of our people and the service they provide.  
What would you do to celebrate if your team won 'Best Large Service Desk 2022'?  
A virtual celebration to thank the entire team and acknowledge this great achievement. In particular, we will invite our people and their families to bring their own national dishes to further celebrate our success and our international nature.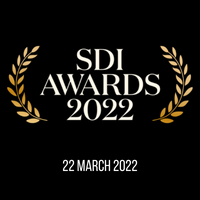 Find out more about this year's Awards categories and watch the highlights from the last Awards ceremony for a taster of this incredible event and what it means to our community.
SDI Awards are sponsored by: