In the run up to the SDI Awards 2022 gala dinner and prize-giving on 22 March, we've been asking our finalists about their experiences, reasons for entering and hopes for the future.
Here's the story from Danny Neu, who was named the winner of best service desk analyst on the night!

Danny Neu, Unisys
Winner- Service Desk Analyst of the Year 2022
What made you decide to enter the awards?  
My Leadership nominated me for the awards. 
What part of the awards process did you enjoy the most?  
 The preparation processes. As I put together my presentation, I was able to work with colleagues from around the world for the first time. Getting to know them, and getting to view myself as an agent through their eyes was a great experience. 
Why did you choose IT Support as a career?  
I have a deep love of people. Helping people is what I was built to do.  IT Support is a career that allows me to do just that. The World of technology is moving at a pace faster than ever before, and with so many new\cutting edge technologies being implemented in our daily lives, the need to walk alongside people and teach them how to use these new and existing technologies is just as great.  I get so much satisfaction when I am able to help someone through an IT issue that they thought was a roadblock, and this validates my efforts each time I experience it.  
What are your top 3 tips to make a service desk successful? 
People – Hire good people who care about the business, helping others, and give them the tools and support they need to be successful. 
Process – have a solid set of processes and resources available to support your clients, and empower your team to use all the resources available.  
Professionalism – Have a strong sense of confidence in how you help people. A sign of a professional is when they can come up with ideas and solutions when there are not visible in the moment, and the client\caller is none the wiser.  
What one thing do you think really makes you stand out as a support professional?  
I think I have an eagerness to help people that puts users at ease.  I make sure that every caller knows that I am invested in their issue and I am committed to helping them through it.  
What does it mean to you to be a finalist in the 'Service Desk Analyst of the Year' category?  
This has to be one of the highest moments of my Career. This nomination validates all the energy and effort that I put into learning the business and being a good agent. Not only meeting metrics and KPI's … but being Really good at the job of helping people.  It also gives me a sense of great pride that the leadership in my organization views me as the analyst worthy of such nomination. 
What advice would you give to anyone entering the awards next year?  
Have FUN!   This process forces you to evaluate areas of yourself and your work in a much different way than one would typically do. It puts you in a position to meet and be involved with team mates from around the world.   The whole thing from start to finish is just a great experience … so enjoy it! 
What would you do to celebrate if you won 'Service Desk Analyst of the Year'? 
I would hold a "Virtual Gala" and invite my teams from around the globe to join for food, music, and a presentation from Unisys Leadership, so we might all enjoy this success together.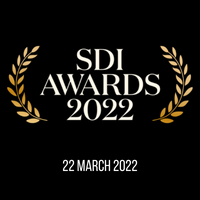 SDI Awards are sponsored by: