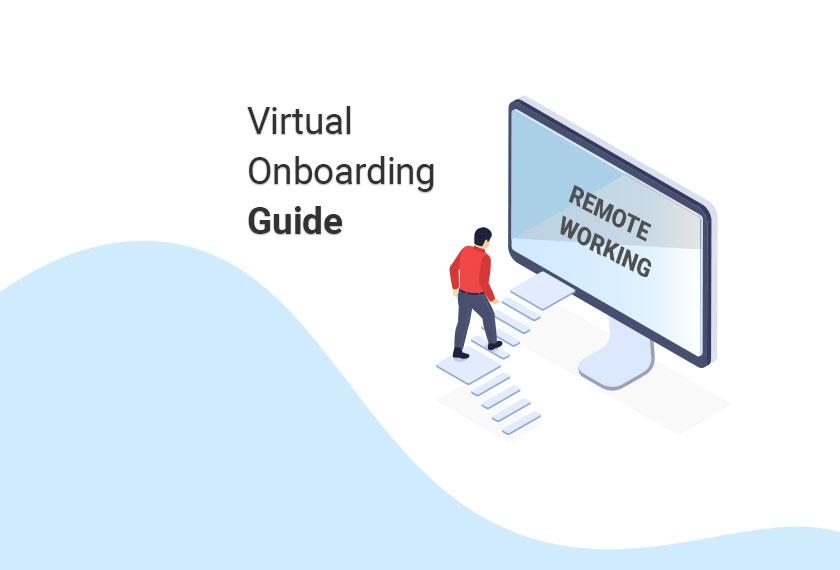 Finding the right remote candidates in a larger pool of applicants can be time-consuming and challenging. It usually requires a lot of time and effort. But the next step is equally important as choosing the right candidate. Of course, we are talking about onboarding employees.
Once remote employees have signed a contract, they should never be left entirely alone. You should start building their experience with the organisation before they even start working.
And don't forget, as we are onboarding remote workers, pretty much everything must be done entirely online. So, how do you do this right? And how to make the remote-work experience productive and engaging — for both employees and the organisation?
Before we dive into onboarding tips, let's see how the hiring process has changed since the pandemic.
We spoke with Karyn Wilkins (FIRP), Director, Avocet Strategic Resourcing, SDI Associate, about changes in hiring processes and new onboarding challenges.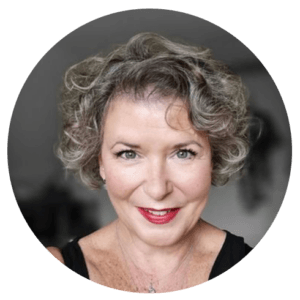 Is It Time to Change the Hiring Process?
"Sadly, although there have been many changes in onboarding employees, there has been an insufficient change in hiring processes and never has there been a tougher market in which to hire", said Karyn. "The pandemic made the previous dream of flexible working reality, and many workers simply don't want to go back to five days in the office.  With that in mind, workers are being far more discerning about their potential new bosses and are quick to say "no" to a new role if it doesn't offer them what they want. "

So, how do employers keep candidates engaged in the hiring process?
Karyn suggests that employers need to make their hiring processes as quick and simple as possible and offer the following – as employees want to have at least 4/6:
Flexible working/Hybrid/WFH
Pay Transparency
4-day week
An emphasis on diversity, equality, and inclusion
A focus on employee wellbeing
A simpler recruitment process with fewer interviews and very quick decisions
However, the reality is a bit different. The only discernible change for many hirers, according to Karyn, has been the move to online interviews, which in a way, makes it even more difficult for a prospective employee to make a final decision about the company.
Learn more about '5 Ways to Improve Employee Experience'
Don't Underestimate the Power of Onboarding
You've probably had at least one of those moments of self-doubt and discomfort during your first days in a completely new environment. Combine this with the poor onboarding experience, or even worse, no onboarding process at all, and you risk new employees thinking about leaving before they've even started their new role!

Dissatisfaction + Low Morale = High Employee Turnover
That's why it's so important to get the onboarding right.
A quality onboarding process can help you avoid potential downsides like increased staff turnover, increased hiring expenses, low productivity, and disengagement in the workplace.
So, how do you develop an effective virtual onboarding process?
Start With Pre-boarding!
What is pre-boarding, and why should it be an essential component of your onboarding program?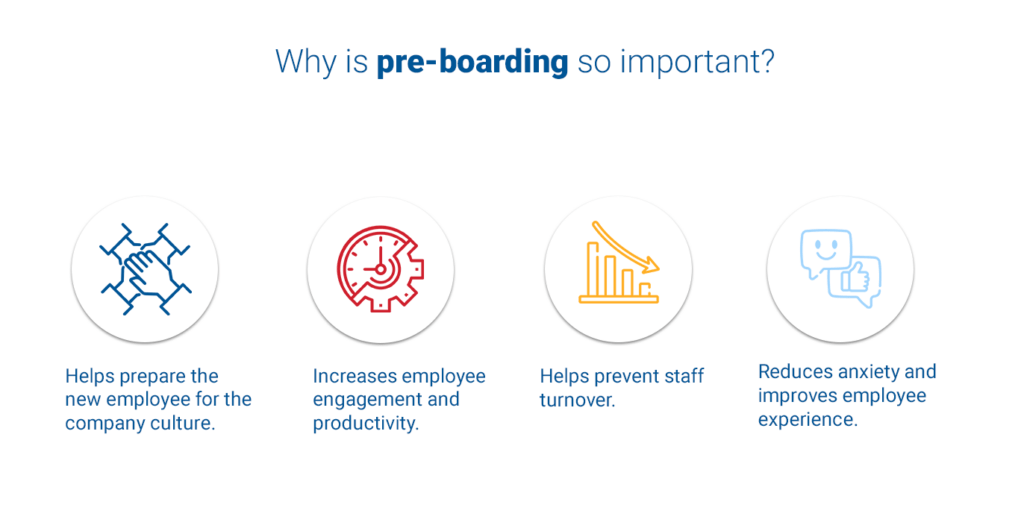 Basically, it's the process of making use of the time between the point when a new employee formally signs the contract of employment and their first workday. Pre-boarding can help new employees feel comfortable and welcome before they even enter the new environment.
"A great employee experience means people are most likely to stay with the company in the long run!"

Traditional Onboarding Is Not Remote Onboarding
When it comes to moving from traditional working models to remote first models, many organisations and HR companies are still making some of the following mistakes. Besides ignoring the pre-boarding protocols, some statistics show that only 37% of companies extend their onboarding programs beyond the first month. Further research also shows that anything less than a month is detrimental to retention rates.
Companies with programs that last a month or less are 9% less likely to keep first-year employees than those with longer processes. Other mistakes include focusing only on the paperwork or using the same traditional onboarding program.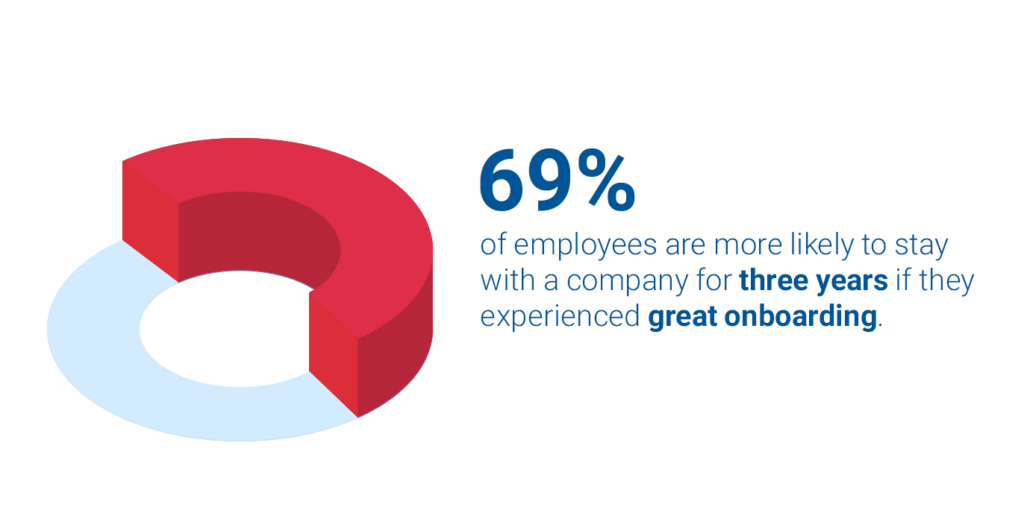 Traditional working models are very different from remote working models.
Therefore, they require a different approach!

Building A Successful Onboarding Program
According to Karyn, the main challenge with remote onboarding is how to make your new employee feel like a team member from day one and ensure that they are included in groups and activities.
"If you have a staff group that worked together in person pre-pandemic but now works remotely, this group has already bonded and formed both collegiate and personal relationships, which they carry forward into remote working. They already know each other's partners' names, favourite hobbies, lunch preferences etc.; however, the new remote employee doesn't have the same opportunity to sit in person with their peers and absorb the office atmosphere", she said.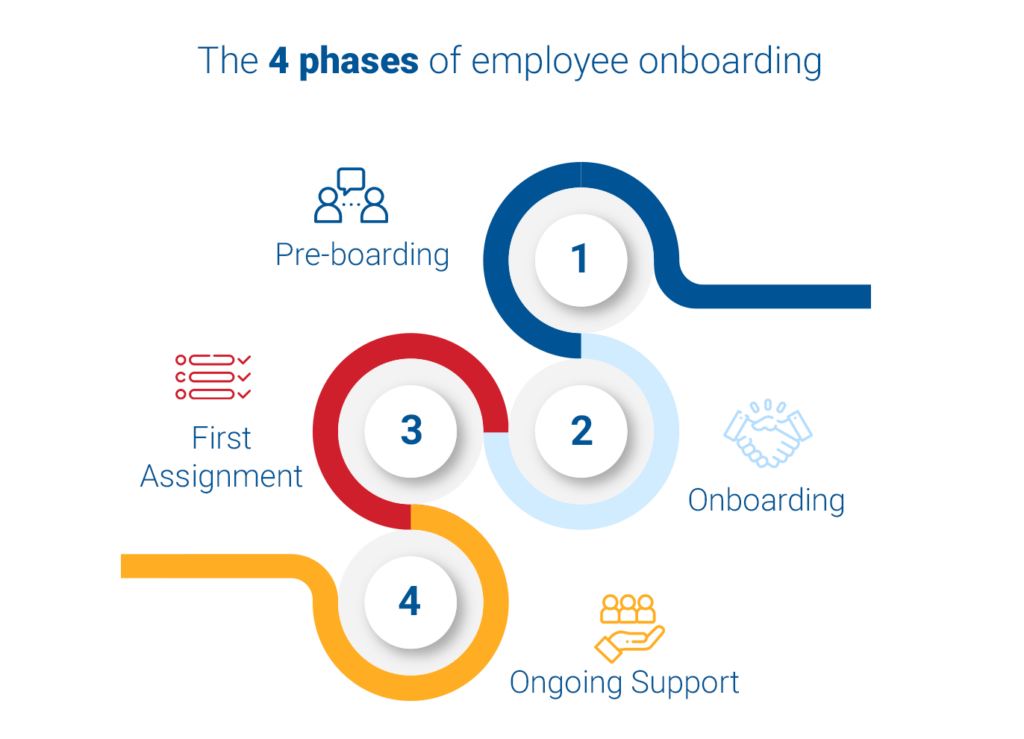 So, here are some tips to help you improve your remote employee onboarding process:
#1 Schedule a brief call before the first workday
Starting a new job can be stressful on its own, especially for remote employees. Just think about it, they usually have to set up the IT equipment alone and meet new people virtually. Think about checking in on them a few days before their first workday. This will help them feel more comfortable, reduce some pressure, and provide answers to some of their questions.
It is very difficult to assimilate team and company culture remotely and one key thing is getting them online with their new colleagues as soon as possible. This should involve online 'meet-and-greet sessions.

– Karyn Wilkins
#2 Send IT equipment to new remote employees. 
You should access what your new employees need before they start working. And we are not talking only about dispatching a laptop; it could also mean a second monitor, business phone, printer, or even other small equipment such as a headset or a computer mouse. Anything that makes remote employees work easier will most likely increase overall engagement and productivity.
#3 Send a personalised welcome package
Sending a welcome package before they start their first work week will make employees feel more excited to start and feel more connected to the organisation. Think about creating a welcome package that will make your new hires feel valued and welcomed. You can include anything from branded promotional products, an employee handbook, small office supplies, and personalised notes to a box of chocolates.
#4 Make clear expectations in the employee handbook 
An employee handbook should be a go-to place for employers and employees when outlining expectations. It should also include important company policies that remote employees can refer to anytime.
"A comprehensive digital handbook is also really important.  In essence, remote onboarding is all about giving a new employee the digital tools to connect and collaborate as soon as possible."

– Karyn Wilkins
#5 The remote working policy should be defined 
What is a new employee's working location? Which country is the person taxable? Do they have a working permit? These are just some of the questions that should be considered when creating a remote working policy. A good policy should be very specific and clarify what is and is not allowed in an organisation to avoid exposing both sides to unnecessary risk.
#6 Create a list of software and important access ahead
As obvious as this step might seem, it's so easy to forget some software or tools that should be installed or access login credentials that have to be created. If you look at the long term, doing an audit and making a documented list of essential tools or access needed for remote employees can speed up this step and increase overall security.
#7 Consistent check-ins
What really works is when companies listen to what their remote employees need, balance that out with the business's needs, and look for ways forward together. So, consider doing regular check-ins with your remote employees or even setting a formal policy for check-ins.
#8 Find buddies for your remote employees
Consider implementing a buddy program in your organisation to provide the support your remote employees might need. Onboarding statistics show that assigning an onboarding buddy to a new hire during an onboarding process positively impacts retention, satisfaction and productivity of the new employee.
I would always advocate an online buddy who can tell the new person the vital stuff such as how to request annual leave etc.

– Karyn Wilkins
Create A Feedback-Friendly Culture
As a result of the world of work being reshaped by the new industry changes, new workplace requirements and employee expectations – onboarding new remote employees has become more challenging.
Luckily, having a quality onboarding programme can help.  However, you shouldn't stop there! Even if you already have documented onboarding program, there is always room for improvement.
So, don't forget to check in on your remote employees and ask for their feedback! After all, they are the ones that also participated in the hiring process.
Creating a feedback-friendly environment will help build a better community built on trust, healthy communication, and safety.
Looking for your next career move?
For more advice about resourcing, recruitment and training, get in touch with our experts at Service Desk Resourcing (SDR) – Our very own resourcing service tailored to all the needs of the service desk.