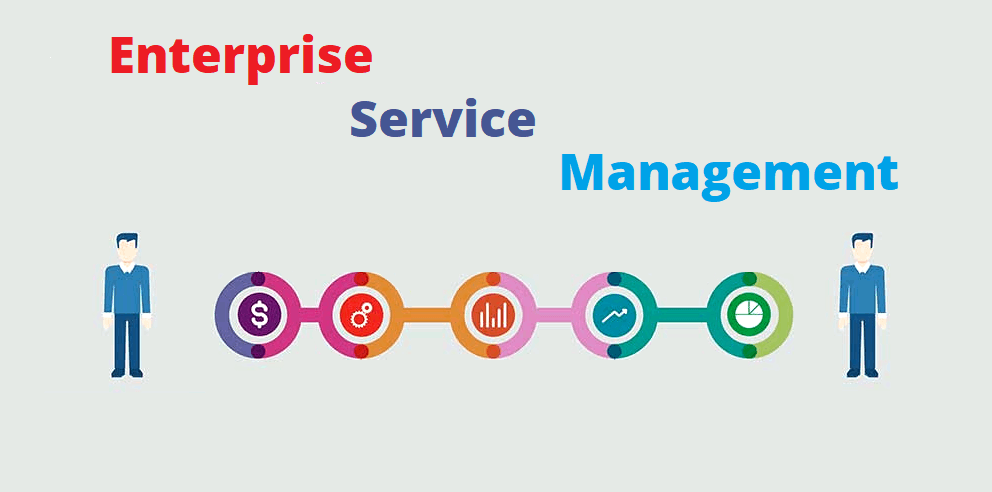 By Lana Yakimoff, Principal Consultant, ITSM Consulting Services Pty Ltd.
Service Management has been around for many years, most of us work within the ITSM industry delivering value and some form of service. Looking back over the years IT has evolved; from ad-hoc 80's IT shop, to adopting ITIL Framework originating from the UK Government and some are moving towards an ITSM capability. ITIL unfortunately is inwardly focused on IT on what and how we do things i.e. our many processes. ITSM however, focuses not only on IT but their customer/s needs, there is focus on Customer Service Excellence frameworks and management methodologies such as PMO, COBIT and more.
Service Management is not new, it has been around in many other industries but not formally such as retail, hospital, airline industry as examples. Today those at the top of their game are focusing on Customer (CX) and User experience design (UX) and Service Excellence including customer convenience and voice of the customer (VOC).
Today IT is still not aligned with the Business in most organisations. We still plan separately we still have an "us and them" mindset mentality and I still see so many examples of siloed pockets of IT. But why not start to slowing bridge that gap and apply ITSM capabilities to business domains. Through our experiences in all that we have learnt in ITSM which can be applied with improvements and lessons learnt across the Enterprise evolving ITSM towards Enterprise Service Management (ESM).
What is ESM?
Enterprise Service Management (ESM) is about applying a service-oriented Business model to the way your organisation works internally. It is about an enterprise-wide approach to delivering services, both Business and IT.
But how?
Using Service Management principles, theory, processes, policies, practices that can be applied to business domain services. Adopting a service-oriented Business model to the way your organisation works internally.  If we already do ITSM well, why not integrated business services. If you already have ITSM capability then this could be logical next step to working towards business and IT alignment.  Most of you have the technology to do so, adding automation capabilities the business would hugely benefit from workload management. Plus an improved way of implementation via many different methods, agile, scrum, lean and more.
The IT industry we are struggling to deliver good customer services due to outsourcing and cost cutting and many other issues. Some however are doing well and deliver great customer experience. If you've developed ITSM Capability today (People, Processes, Technology and suppliers) delivering IT Services, why not take an improved, agile, lean approach to developing ESM. Take the mistakes from the past, your lessons learnt to help improve your Service Management practices.
Why do it?
Building ESM capability can help improve service delivery capability across the Enterprise, by managing workloads and providing visibility, streamline service delivery, automate processes, workload management, self-service and more. It could also help in better working relationship with the business and closer alignment if it's done right. Why not bring in Business Relationship Manager (BRM) to help with this journey?

But this conversation needs to move beyond the CIO and to other C-suites
What not to do…
Remember the lessons learnt from your past projects/programs that went on for years. Let's recap some of the issues I have seen over the 20+ years in ITSM industry in both government and corporate organisations large and small. Typically those mistakes have been:
Forgetting about the people on the journey
Ignoring the employee experience and engagement
Focusing on processes and tools only
Organisation change is fundamental to success of any change
Ensure your leadership are taken on the change journey, start at the top
Working towards adopting a positive mindset with the leaders
Ensuring leadership skills are ready for the change and all its challenges
Not allowing innovation, mistakes and sticking to traditional implementation approaches
Why not do sprints and take the agile concepts into your work/teams
Empower your people
Challenges should be viewed as opportunities
Your culture will eat your strategy for breakfast;
Engage your people, collaborate and work with the challenges seek to understand and talk and walk with your people
More importantly what are the impacts on the service desk teams when adopting a service-orientated approach? The impacts would be exactly the same as when you adopted ITSM. The things that should be included:
Involved SD team in development
Ensure you have the right assignment groups
Ensure OCM and training
There needs to be discover of the following:

Knowledge to create knowledge articles
SharePoint information
An easy to use menu on your portal for your customers
Pilot to ease into this process
Lots of testing by business customers and IT

Metrics that matter to the business
Offering a consulting approach and allowing business to make decisions needed
IVR – please make it simple (KISS)
FTE – how many more people are needed to service?
Chatbots are annoying unless done really really well, if you have no knowledge articles save this improvement for much later
ESM is an enterprise-wide approach to delivering services, both Business and IT has so many benefits to customers, IT and the business. Rolling in Business domains into your Service Management Capability is the "essence of ESM".
Lana Yakimoff, ITSM Consulting Services Pty Ltd.