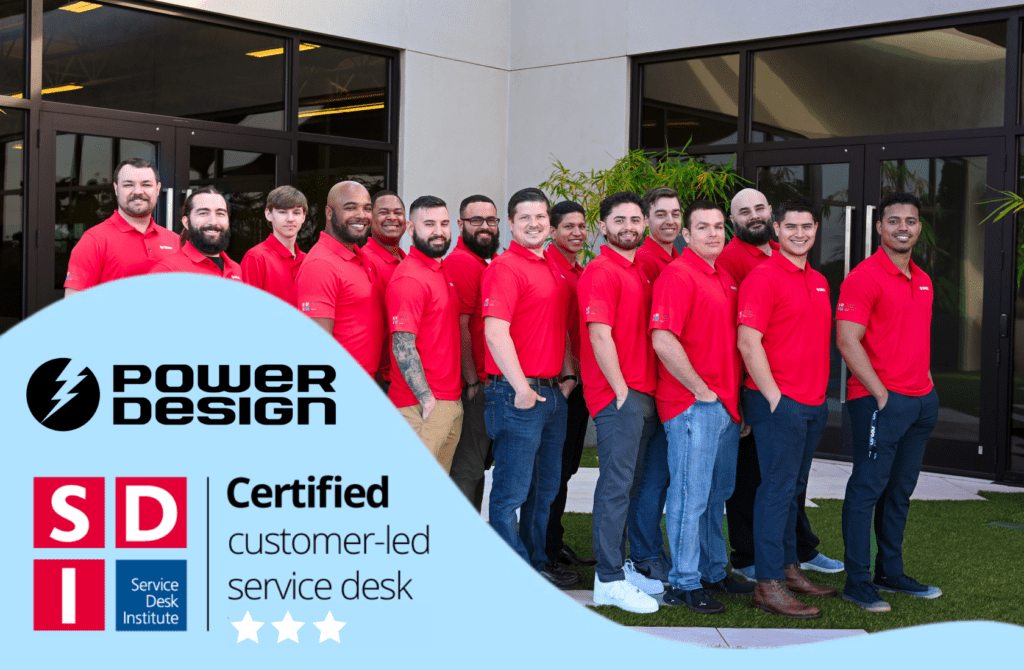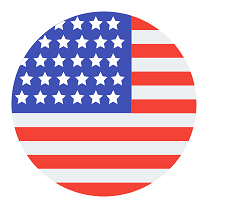 Power Design Inc is an innovative Design-Build, Multi-Trade Contractor operating across the United States, working across multiple construction trades. The company's dedicated IT department consists of 5 distinct areas of IT; Infrastructure & Operations, Field Technology, Software Engineering, IT Programs & Technology Experience. The commitment of these divisions, and the IT department as a whole, is to provide exceptional service and experiences to customers and employees.
Choosing the Service Desk Certification journey
We chose to embark upon our SDC journey as we wanted an objective and non-biased evaluation of the service and experience we provide to our employees and customers. As well as providing insight into areas for improvement, we were confident SDC would also help us design a roadmap for the years to come, to ensure not only great service and experiences now -but also for the future of the company as it scales and grows.
Improvements & Big Change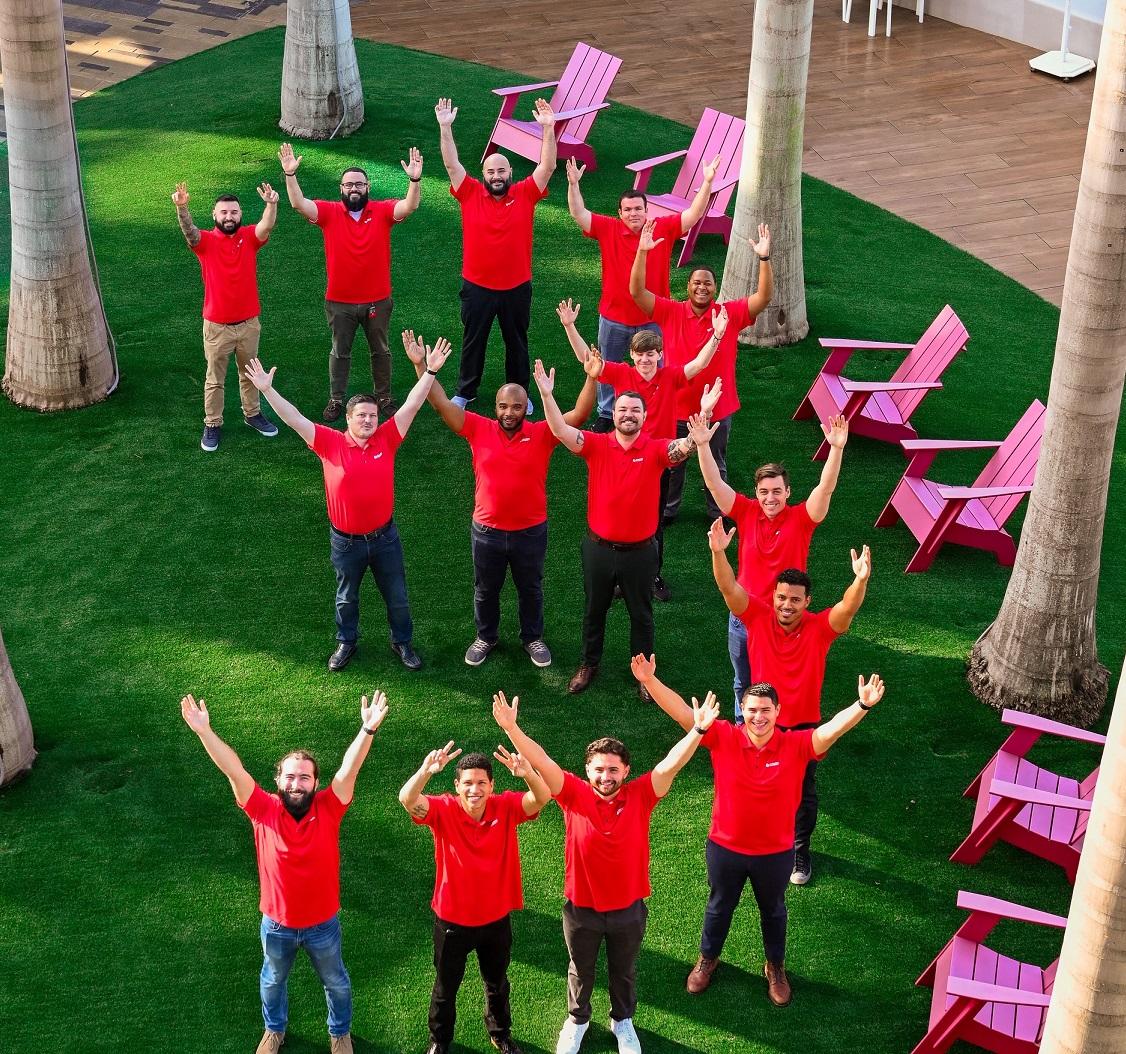 Establishing clarity through effective documentation
The greatest change we have made within our service desk since starting our SDC journey is maturing our approach to processes and documentation – ensuring transparency and knowledge across the department.
The documentation of our program, processes, procedures, and continuous improvement efforts has added clarity for the team today and for the future ahead.
Achieving best-in-class employee experience
The most significant improvement we have achieved through SDC so far, is ensuring clear communication of expectations, roles, processes, procedures, and opportunities through growth. The evidential requirements of the SDC programme ensured that everyone had access to vital information and knowledge across all of these areas, which ultimately removed the barrier of "you don't know what you don't know".
The requirement from SDC to document how, what, and – most importantly – why we do what we do ensures a consistent, reliable, best-in-class support experience for all our employees. As a result, we could define career paths, roles, and responsibilities, as well as how to perform them at the highest levels.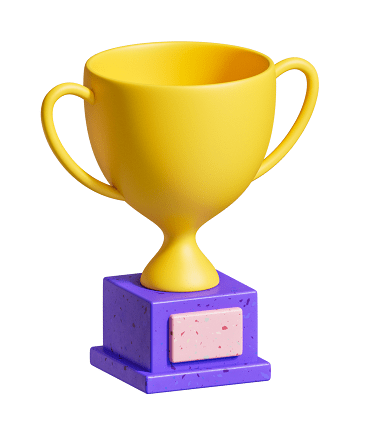 Impact
"This has increased consistency and understanding, boosted morale, increased engagement, solidified buy-in to our mission, and allowed us to add business value while simultaneously improving our customer/employee support experience."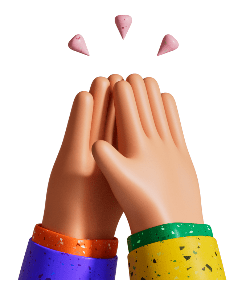 What are you most proud to share about your team?
I am blessed to work with some of the most dedicated, tenacious, and customer-focused individuals in the industry. I have been operating in the support world for 2 decades now and this is far and away the highest­ performing, most customer-centric team I have ever had the privilege of being a part of. Every day they pursue excellence and they are never satisfied with the status quo. I am excited to see how we only improve.
What's next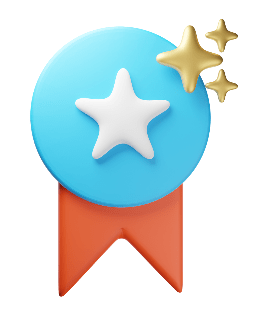 At a high level, we are focused on changing the way support is provided. We intend to be more proactive than reactive by finding and resolving issues before they impact the end user. Today roughly 25% of the tickets we close are proactive efforts to improve a customer/employee's experience and minimise the negative impact of downtime or inoperability on the business. Our goal for this upcoming year is to move from 25% to 33% of all of our efforts being proactive rather than reactive.
We also intend to continue improving our service and experience operation by continuing our SDC journey to work towards 4-star Business-Led Team Certification. We have our eyes set on achieving SDI's 'World-Class Certification' and will continue to strive toward that goal.
"I would absolutely recommend the SDC programme.
SDI does not benefit or suffer based on the score they provide, that objectivity & experience evaluation is priceless in achieving world-class service levels."
With big thanks to Josh Nelson​​​​, Director of Technology Experience, Power Design Inc.
Want to know if your service is ready for SDC?
If you have questions about Service Desk Certification or Service Improvement support from SDI please contact us using the form below, or via our live-chat, we love helping IT Service and Support Teams to become even more brilliant! – It's what we do!
Service Desk Assessment Enquiry