SDI's Annual Conference is the annual "must-attend" event for service desk and support professionals globally. We are delighted to welcome everyone back in person this October!

While many in the industry are under constant pressure to innovate in a highly competitive environment, the SDI Conference provides a welcome mix of brain-nourishing insights and inspiration to absorb over two enjoyable days.

The SDI Conference, held at Birmingham's new and prestigious venue - Eastside Rooms, thoughtfully selects over 40 speakers as well as workshops and presentations from the brightest brains in the business.
Here are 4 reasons why you should attend Spark 23 with over 500 service desk leaders and experts from a variety of businesses and countries in order to cooperate, learn, and grow as a community.

1. You'll leave each day feeling inspired and brimming with ideas.
As a busy schedule takes over, it's easy to get stuck working 'in' your business rather than 'on' your business, making it difficult to find time to experiment with new ideas. The SDI Conference is an excellent opportunity to sit back and absorb ideas and inspiration from industry leaders.
I guarantee you'll jot down ideas in your notepad that you'll want to try out when you get back to work, fueling your own 'Aha!' moments for the year ahead.
2. It's all about networking
Conferences are about the community and the people who attend them, not just the talks.  In-person events are finally happening again after a long wait, bringing together people from all different geographical areas, technical backgrounds, and cultural experiences. 
A live event is the ideal setting to exchange ideas, get insightful advice, and connect with other service desk professionals. Being proactive is therefore crucial given the busy schedules. But, being able to interact with others, express your thoughts, and develop your soft skills comes naturally in a community that understands you and shares your values.
3. Keep up with the latest trends and topics
One of our favourite aspects of the SDI conference is that it provides a glimpse into the most recent trends and technologies. Knowing them, especially in the service desk and ITSM communities, is important for remaining competitive.
It not only helps you stay relevant, but it can also evoke your interest in how to approach your challenges or update your systems. It's like a never-ending source of inspiration
3. Learn from those who have faced and overcome similar challenges.
Another brilliant advantage of attending SDI conference is the opportunity to meet many of the industry leaders all at once. And this year we have an abundance of key industry luminaries you will have seen on social media coming over to speak in person from the USA!.The best part is that you can not only listen to them speak and present their stories, but you can also meet them, chat with them, and get to know them as people.
We're featuring pioneering speakers like Alan Nance, Digital Transformation Leader at EY. A creative disruptor who uses the art and science of experience to spark growth and performance in organisations. While transforming IT at ING Bank, he pioneered the concept of transformational outsourcing at Hewlett-Packard and established one of the first Customer Experience Centres.
4. Celebrate your success
There is only one way to enjoy a successful conference featuring two days of inspiration: with a celebration! Have a fantastic evening celebrating your accomplishments and honouring excellence with your team and conference friends at the glittering SDI Awards gala night! It is well deserved. 🍾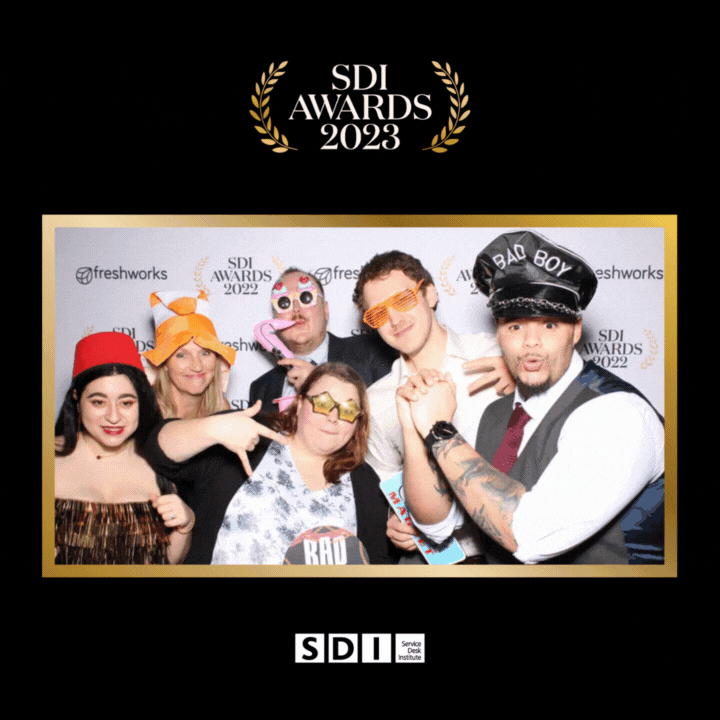 "All the networking opportunities that you've got and the sessions that you guys put on are absolutely fantastic and invaluable. I think what you guys do here is great."
Spark 23 is the most significant event for the Service Desk and Support community, taking place in the UK on 30-31 October at the Eastside Rooms in Birmingham. Register your place today and join 500+ professionals from our globally growing industry.