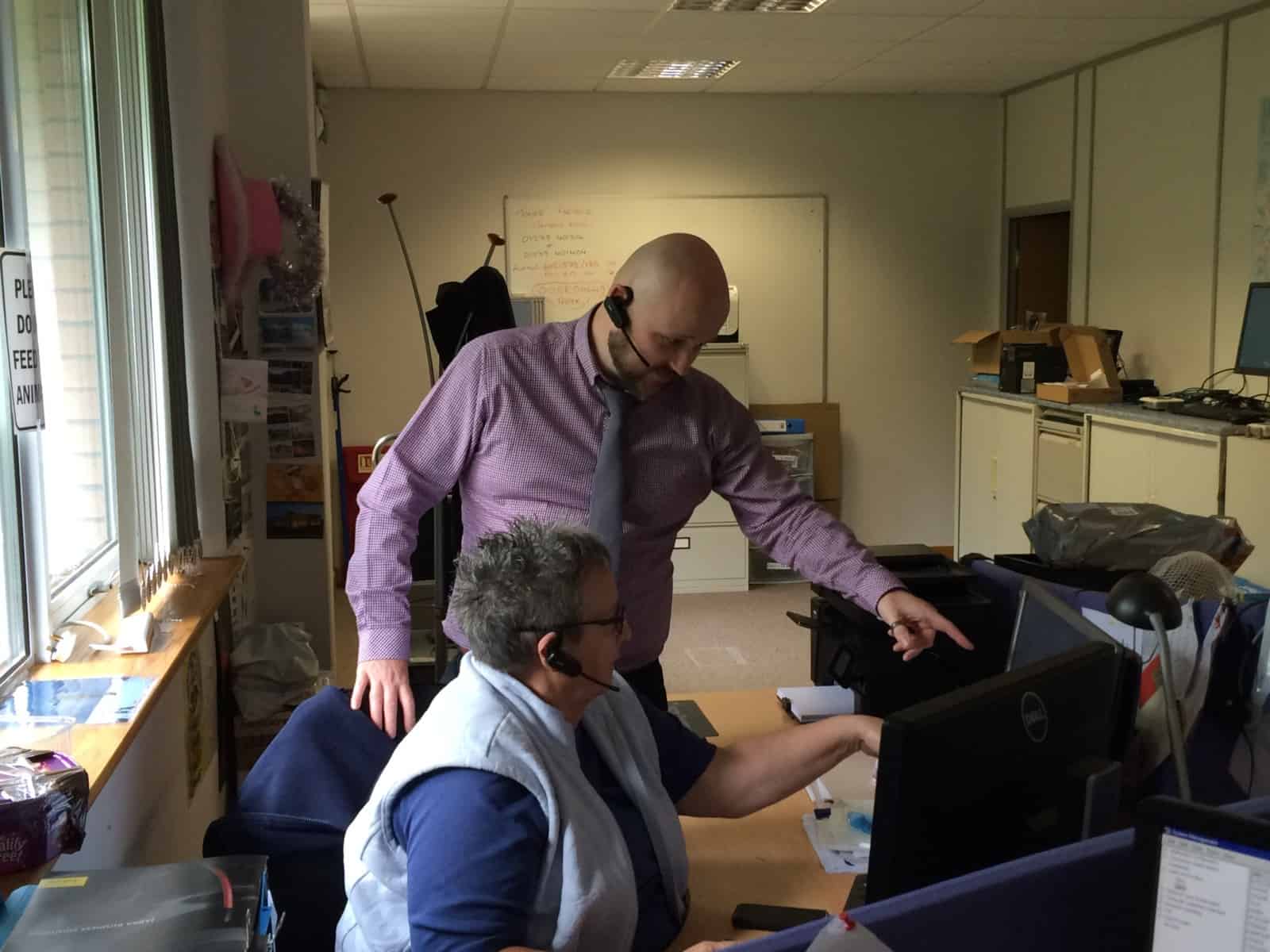 What types of customers do you support? What are their technical abilities and what common incidents do you receive?
We support office based users and field users.  Day to day we deal with the small little access issues right up to site outages, printers, web issues, on board truck computing, mobile phones and everything in between.  Most common being passwords!
What's the best part of your day?
Getting past the little mad rush in the morning.
What is the greatest challenge faced by your service desk?
Getting better organised and automating some services and getting the number of calls down.
If money and resource were no issue what one thing would improve your service in 2016?
Having another helpdesk member of staff to spread the workload.
What's the most memorable or bizarre thing you've heard from a customer?
"It's asking me for my name, what do I put in there?"
What was the last thing you and your team did together outside of work?
A night out on the 29th June for us all.
What characteristics within your team make it stand out from the crowd?
We're a very close-knit team and strive to have an open/honest policy.  We share all best practice and firmly believe in making the effort to go out and meet our customers/colleagues.
What one achievement (of the service desk) are you most proud of and why?
We recently undertook a SD survey to our customer base and are very happy to report an average of 9/10 back. Or that we lost two members of staff that weren't replaced and we managed to maintain the current level of service to our customers.
Quick Facts:
Service Desk Manager: Johnny Stubberfield
Business type/sector: Oil & Gas
Location of service desk: Larbert, Scotland
Size of team: 5
Days and hours of operation: Mon-Fri 7am to 7pm & Sat 8-12
Multi-lingual?: No
Number of customers supported: 1500
Calls received per day: 200-250
ITSM Software: WebHelpDesk (by Solarwinds)
Longest serving team member: Pat Bryson – 17 Years!