Customer Experience in ITSM 2020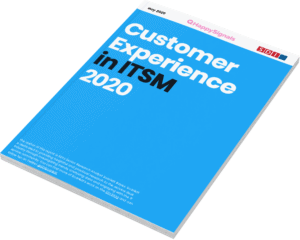 SDI research continually shows that customer experience is one of the most significant indicators of success
on the IT service desk. When this report was compiled in 2018, we theorised that this could potentially indicate
that traditional SLAs will become obsolete, as Experience Levels become the new agreement between IT
service desks and their customers.
Although Customer Experience is continuing to take centre stage within the industry, and knowledge about
Experience Level Agreements (XLAs) is becoming more widespread, some of our research suggests this uptake
is not as fast as we may have expected. SDI wants to look at how far the industry has progressed regarding
Customer Experience since 2018.