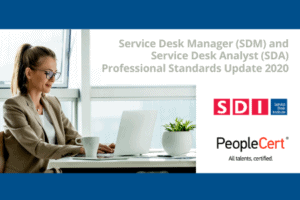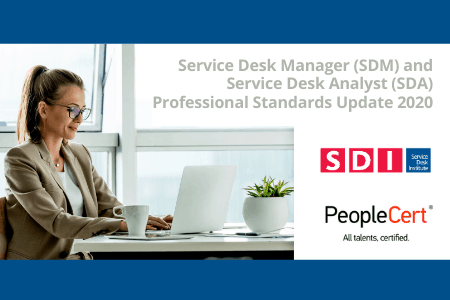 SDI Service Desk Professional Standards Refresh: What's New?
19 August 2020
The SDI Service Desk Professional Standards, now aligned with ITIL 4, have recently been revised in 2020 to provide service desk analysts and service desk managers the latest in best practice guidance, training courses and qualifications.
In this webinar SDI's Jamie Bell, Lynne Nash and John Noctor uncover the key influences informing the refresh – including the rise of AI automation, increased focus on workplace wellbeing and the launch of ITIL 4 – and talk in depth about what's changed in the Standards.
Watch the webinar here:
Speakers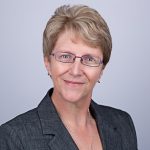 Lynne Nash – Service Management and Service Improvement Consultant, Contributor to SDI's Global Best Practice Standard for Service Desk, SDI Associate and Key Awards Judge, and Experienced Trainer
Read Lynne's standards blog for more information on the updates.

John Noctor, Service Management & Best Practice Consultant, Trainer, Service Desk Certification Auditor and ITIL Expert
Read John's standards blog for more information in the updates.
The SDA and SDM Professional Standards are open-access and available to all.