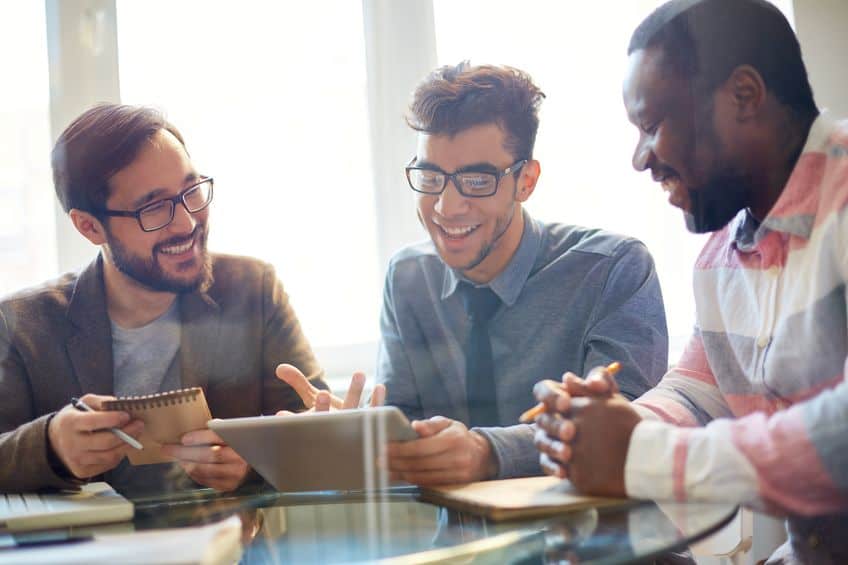 by Sumit De, Head of Consultancy,
TOPdesk
We're in the age of Employee Experience. It's been a gradual transition, but employees now expect much more from their employers than they did in the past – not least when it comes to services. How can Service Management meet the demands of the modern employee?
Employee Experience isn't just about being nice to your user base, even if that's a commendable goal in itself. According to Forrester, companies with engaged employees have 81% higher customer satisfaction. But how do you engage employees? Research by Teresa M. Amabile and Steven J. Kramer shows that managers often think their employees are driven primarily by recognition of their work, but in fact, the greatest motivator for employees is being able to get on with their work.
The goal of workforce enablement is to get your customers into the perfect 'flow' to do their work. Each employee has their own set of devices and apps they need to do their best work, so see it as letting them create their own ideal ecosystem. Here are 10 tips for how to provide a better employee experience:
Don't just focus on technical expertise:
I wrote about this recently on the TOPdesk Blog as well: your IT team's skills will need to change slightly to fit the role they fill between your customers and your suppliers. Thanks to cloud services and SaaS, the number of software packages you manage on-premises is decreasing, which means focus gets shifted more to Service rather than maintenance.
Hardware and software maintenance are incredibly important in the world of IT. However, tasks that require technical expertise are increasingly being performed by external SaaS suppliers. As a result, the focus at IT is moving towards managing organizations and people, guiding them through updates rolled out by suppliers and determining appropriate security policies.
Develop your team's soft skills
Soft skills are non-technical skills that still help you do a better job – like empathy or communication. These kinds of social skills are becoming more important for IT departments as their role develops more into people-managing and customer satisfaction. Team members should be able to advise colleagues about which apps best support their work, generate awareness of security policies and deal with calls in an approachable manner. All these are tasks where soft skills play an important role in the delivery of good service – unlike, say, when you're keeping a server up and running.
If necessary, look into training in this area, and keep these skills in mind in future hiring decisions.
Appoint a Customer Satisfaction Manager
Who in your organization is responsible for customer feedback? If you don't have one, consider appointing a Customer Satisfaction Manager (or an Employee Experience Manager, as it's sometimes known). Allowing someone to focus on customer satisfaction means you have can hear the needs of the employees in the company, and communicate them to the rest of the team.
It goes without saying that your Customer Satisfaction Manager's opinions should be taken into account when prioritising tasks and your strategic direction. And you need to appoint someone with a genuine love for customer care.
Have a clear feedback process
Aside from having someone in charge of the Employee Experience, look at ways to implement a sound feedback process that provides a running insight into customer sentiment. Gathering feedback might not be everyone's top priority, but it's still increasingly necessary. Fortunately, your newly appointed Customer Satisfaction Manager may be at hand to set up and monitor a procedure, so your teams always know how to process feedback, even when they're very busy.
If you want some tips on continuous customer feedback, see this article from my colleague Wes.
Embrace employee self-reliance
Your customers are now able to work anywhere, anytime – but you yourself can't be everywhere at once. How do you enable your colleagues to solve simple problems easily, so you can keep track of the bigger picture and have your team available for more complicated issues? There are a number of ways to make your customers more self-reliant in today's IT landscape. In this toolkit, you'll get to know two of them better.
Create a self-service portal
Want to make sure customers can submit calls or requests anywhere? Set up a self-service portal so your customers have access to your services all the time. Plus, you can use your self-service portal to provide answers to frequently asked questions or to post news about major calls that affect multiple customers. For that to work though, you need a Knowledge Base:
Start a knowledge base
One of the best ways to make customers more self-reliant is by providing them with a knowledge base to find solutions to problems themselves. Plus it lets your teams share information with first-line operators at the service desk. According to Forrester, the most important factor of workforce enablement is an uninterrupted 'flow' during the workday. The more calls that can be solved by self-service or first line, the less disruptions to your customers' flow.
Have a BYOD-policy
When I say have a policy, I don't necessarily mean 'allow anyone to bring any device'. We're focusing on 'flow' here, so what you need to do is to find a happy medium between allowing employees to bring in their favourite laptop and use their private phone and understanding that you can't support everything. If your staff are overwhelmingly more familiar with Windows, a problem on a rogue Mac will take a lot of time to solve, and ruin the flow.
Similarly, what are your policies for different apps? A good approach I tend to recommend is to let people use what they want, but make it very clear what devices and apps you can offer support for – and what you can't.
Be transparent and share improvements
Sharing your feedback reports with your customers is a good way to show your organization you value feedback, and that you don't shy away from being transparent about your areas of improvement. Show your customers you do actually use their feedback to improve your services, so they keep providing insights. This makes people much more aware of the Service Desk, and they become more inclined to use your services.
Don't forget your own employees
 And finally, while enabling the rest of the workforce to do a better job, remember that your own Service Desk team is a part of these processes too. If you enable your own employees to do the best they can at work, you will enable them to do the same for the rest of the business.
And by the way
If you want more information on better Employee Experience, check out the TOPdesk Workforce Enablement playbook I wrote. It's full of tips like these, case studies and more, learned from years of consultancy – all to help you become a better Service Department.