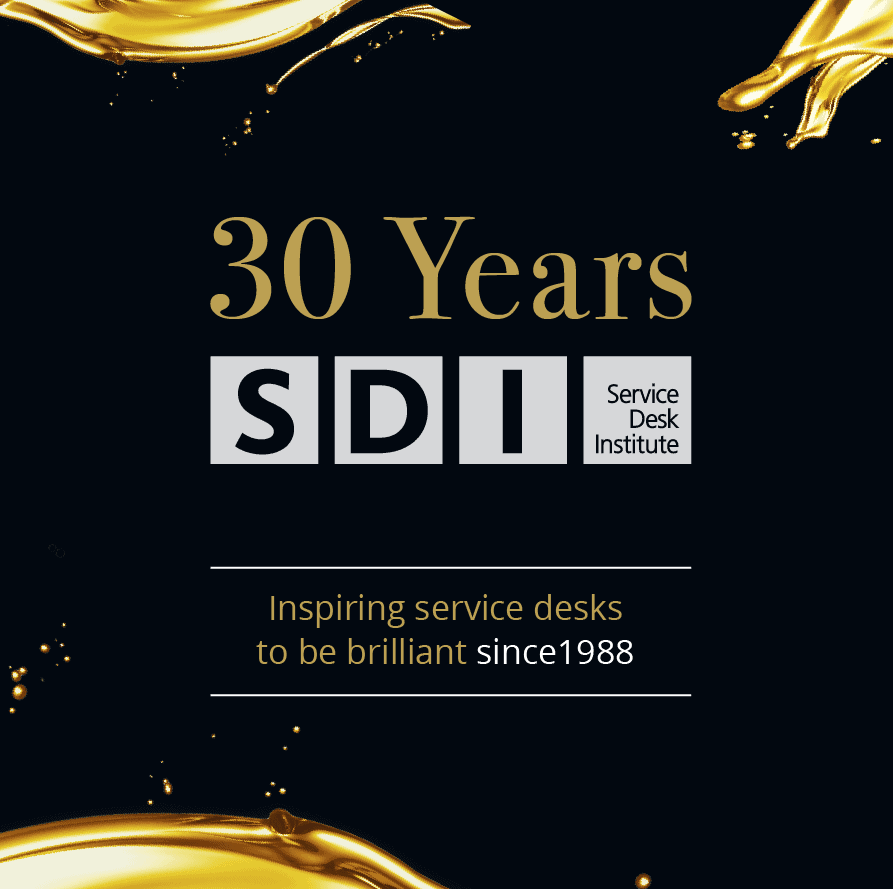 As many of you may know, SDI is turning 30 this year! Founded in 1988 by Howard Kendall, SDI was formerly known as HUG – the HelpDesk User Group.
Shortly after it's launch, Howard explained "HUG seeks to continually improve the ability of business to deliver good service. We are able to do this in many ways – by 'banging the drum' for service as a recognised professional body as well as providing product and service information to improve the industry."
Since then SDI have had a remarkable 30-year history of inspiring service desks to be brilliant and has become the leading global community for everyone working in the IT service and support industry. Not a member of SDI? Why don't you take a look at the fantastic perks and how we can help you excel your customer service experience. 
To mark the occasion, we've made a countdown of 30 other things that spawned in 1988…
1. Adele
British singer Adele celebrated her 30th with a 'Titanic' inspired birthday bash this month – as you can imagine, her chosen theme didn't go down too well with some…
2. Eddie the Eagle's Olympics Journey
1988 was the year of Eddie the Eagle's Olympic journey. Even though he finished last, Eddie was the first Brit to compete in Olympic ski jumping since 1928 – it's the taking part that counts right?
3. Photoshop
30 years ago what we now know as Photoshop was created, and the first copies were sold. It was originally a piece of software designed by John Knoll to display grayscale images on a Macintosh computer's black-and-white screen. Knoll's brother John suggested that the program could be an image editor, not just a viewer – from this Photoshop was built.
4. Sega Genesis (Mega Drive)
Video game console Sega Genesis, more commonly known in the UK as the Mega Drive, was launched in October 1988. Genesis became Sega's most successful console and was the first to release the notorious Sonic the Hedgehog game.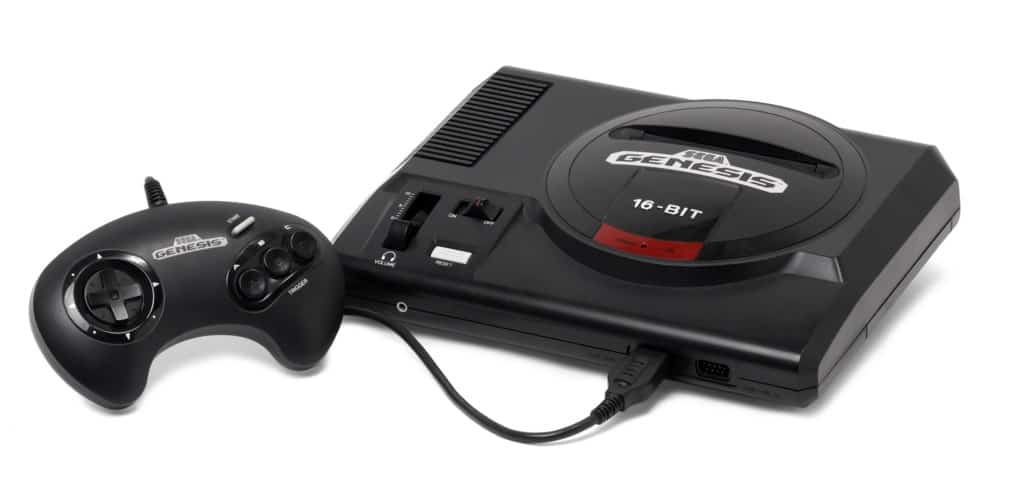 5. Big
Another movie classic, Big starring Tom Hanks was released in June 1988, about a boy who wishes 'to be big' and gets his wish granted, waking up as an adult.
6. Fast Car – Tracy Chapman
7. This Morning
The first ever series of magazine lifestyle show This Morning was aired 3rd October 1988, presented by married duo Richard Madeley and Judy Finnigan.
8. Rain Man
Staring Tom Cruise and Dustin Hoffman, Rain Man was released in December 1988.
9. Red Dwarf
On 15th February science-fiction sitcom Red Dwarf graced our screens. The popular comedy continued until its last series aired in 2017.
10. I Should Be So Lucky – Kylie Minogue
A Kylie classic at 10, I Should Be So Lucky was released in 1988 – it hit number one in multiple countries including the UK, Australia, Japan, and Germany.
11. The Wonder Years
The coming-of-age drama The Wonder Years arrived on our screens 30 years ago – the last episode aired in 1993.
12. Crimestoppers Charity
Crimestoppers UK began back in 1988, formerly known as the Community Action Trust, it was established after the murder of PC Keith Blakelock at the Broadwater Farm Estate riots in 1985.
13. Twins (film)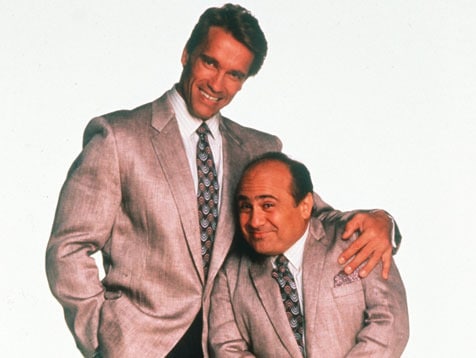 14. Stoppit and Tidyup
Who remembers Stoppit and Tidyup, set in the mythical land of Do As You're Told and narrated by Terry Wogan? If you need your memory refreshed, take a watch of the first ever episode below:
15. The First Ever Red Nose Day
Red Nose Day, otherwise known as Comic Relief was celebrated for the first time on 8th February 1988 in which Lenny Henry went to Ethiopia. Over 150 celebrities and comedians participated and the event raised £15 million and brought in 30 million television viewers. Every year the event continues to raise funds for numerous charities that help children in need and tackle worldwide poverty.
16. Beetlejuice (film)
The Tim Burton classic – Beetlejuice  was based around a recently deceased young couple who become ghosts haunting their former home, when they run into a devious ghost named Beetlejuice (played by Michael Keaton) who helps them in their quest to scare the new occupants for good.
17. I'm Gonna Be (500 Miles) – The Proclaimers
18. Contra
Remember the old school arcade game Contra? In 1988 a home version of the game was released for the Nintendo Entertainment System along with ports for various computer formats, including the MSX2.
19. Conor McGregor
Boxer, mixed martial artist and UFC champion Conor McGregor turns 30 on 14th July.
20. Fifteen To One
British general knowledge quiz show Fifteen to One originally broadcast on 11 January 1988, the show was presented and produced by William G. Stewart.
In November 1988 Robert T. Morris designed a computer worm with the intention to figure out the size of the internet by spreading to internet-connected computers. However due to a fault, the virus aggressively ran rampant over systems across the internet, infecting the same computers more than once causing them to slow, causing havoc. Robert ended up becoming the first person convicted under the Computer Fraud and Abuse Act – oops.
22. Man in the Mirror – Michael Jackson
Mathematica is a symbolic mathematical programming language used in mathematical, scientific, academic, and engineering fields. It was originally created by Stephen Wolfram, a British scientist, in 1988.
24. Die Hard
The first Die Hard film was released in limited cinemas first in 1988, it was based on the novel Nothing Lasts Forever by Roderick Thorp.
25. Axios
ITSM technology supplier Axios also turns 30 this year! Axios Systems was founded by Tasos Symeonides in 1988 in response to the growing business importance of IT and the need for more reliable and cost-effective IT services.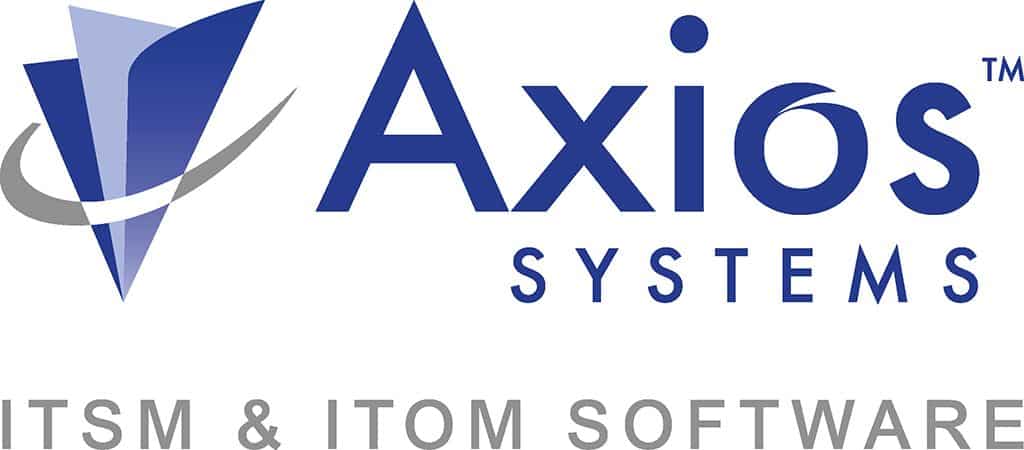 26. A Groovy Kind Of Love – Phil Collins
Phil Collins' rendition of A Groovy Kind of Love was released 30 years ago, however, you may not know that the original was in fact released by duo Diane & Annita in 1965.
27. Haley Joel Osment
Remember the 'I see dead people' kid from The Sixth Sense? Well he only went and turned 30 in April.
28. Who Framed Roger Rabbit (film)
Combining live-action and animation, Who Framed Roger Rabbit follows a private detective who must clear cartoon character Roger Rabbit of murder. The film is set in 1940s Hollywood and features the iconic cartoon character Jessica Rabbit.
29. Margaret Thatcher becomes the longest serving British prime minister this century
Having been in power for eight years and 244 days!
30. And most notably for us… SDI!