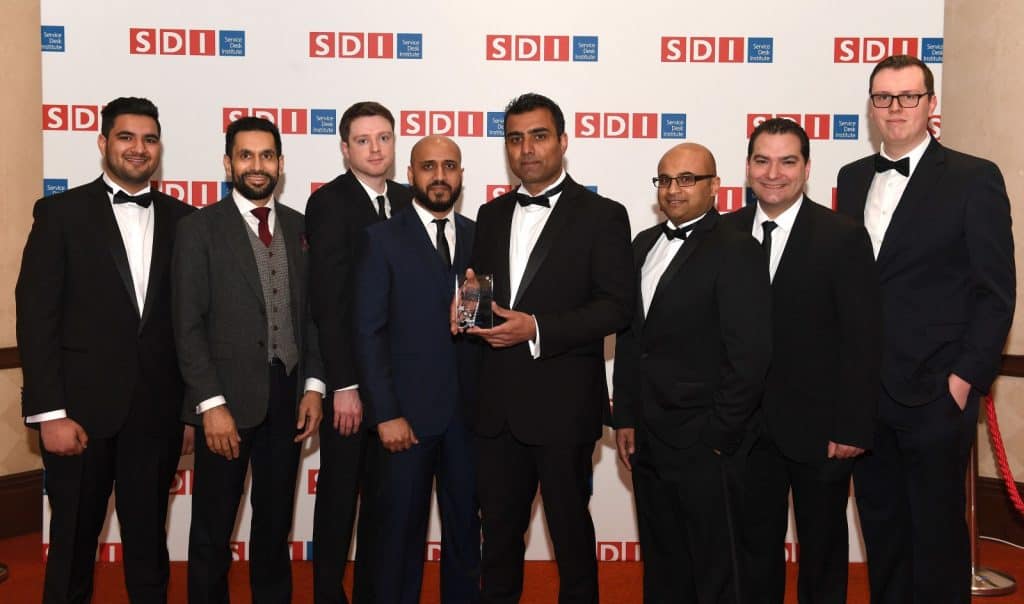 What made you decide to enter the awards?
We entered the prestigious SDI award to recognise the hard work and achievements of the Agilisys Service Centre Family and to give our customers another opportunity to validate their support for us.
We have always seen SDI as the leading authority on Service Desks and we wanted to share the leaps in innovation which Agilisys Service centre have made through its evolution from Helpdesk, Service Desk and now Service Centre. We wanted to show the excellent relationship we have with our customers and suppliers alike with SIAM and wanted to show the leaps in technology and innovation with automation and self-service.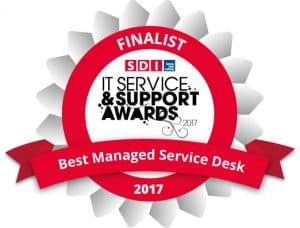 What was the best part of the process for your team?
· Brainstorming ideas
· Thinking outside of the box for innovative ways to present to the judges
· Feeling empowered to be in a position where we are presenting to the SDI judges
· Working as part of the team to reach the same goal
· Working on recording a video
In the last 18 months, what was the most successful initiative your team has implemented to help your business improve its performance?
Six successful service desk transitions into the Agilisys Service Centre in the last 8 months, this has helped the business and the client to:
· Improve Customer satisfaction
· Improve KPIs such as First time fix, average answer delay and calls logged vs taken
· Reduce abandoned rate
· Introduce a 24/7 365 function
· Drive down the cost of service desk, realising savings for the client which can then be used on public services
Which aspect of your service do you believe your customers appreciate the most and why?
Customer satisfaction has to be the most appreciated:
· Being able to give the time to customers and to put ourselves In their shoes with aggressive deadlines and meetings
· Helping to quickly restore their services
· Building relationships
· Being able to spend the time to fix their issues and not being stopped by internal limits
· Keeping the customers updated at all times
What one thing do you think really makes you stand out as a service organisation?
Family atmosphere and innovation spirit
How are you preparing to evolve your service desk over the next few years? Please share your most exciting plan with us!
· Shift left – with more access / tools on the service desk to fix more at first contact hence more happy customers
· Channel shift – self-service portal and other automated tools like password reset utilities to empower users to fix their own issues
· Automation – more work with business processes and workflows to automate certain service requests which will not need any ICT intervention
· Investment – investing more on the desk, in the people to create superstars who will serve the customers better
What does it mean to your team to become a finalist in this category?
It means the world to us and our organisation to celebrate and be recognised as one of the best managed services in the world.
How can your MSP organisation become a finalist in 2018?
To enter simply take a look at the 'How To Enter' web page here. Or why not speak to a member of the SDI awards team?  Simply email us at [email protected] or call us on 01689 889100.