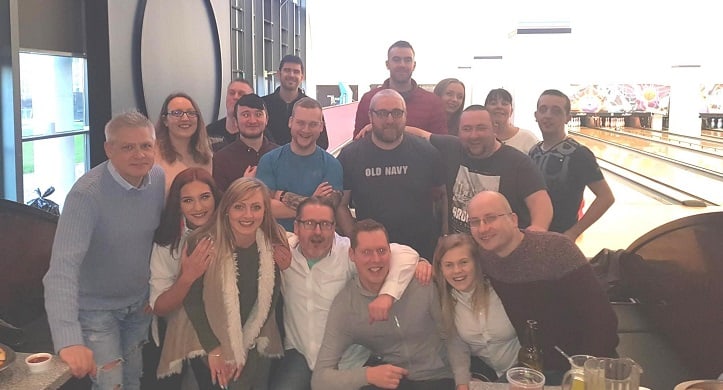 Allen and Overy share some advice to anyone thinking of entering the SDI awards next year and some top tips on how to make your service desk more successful.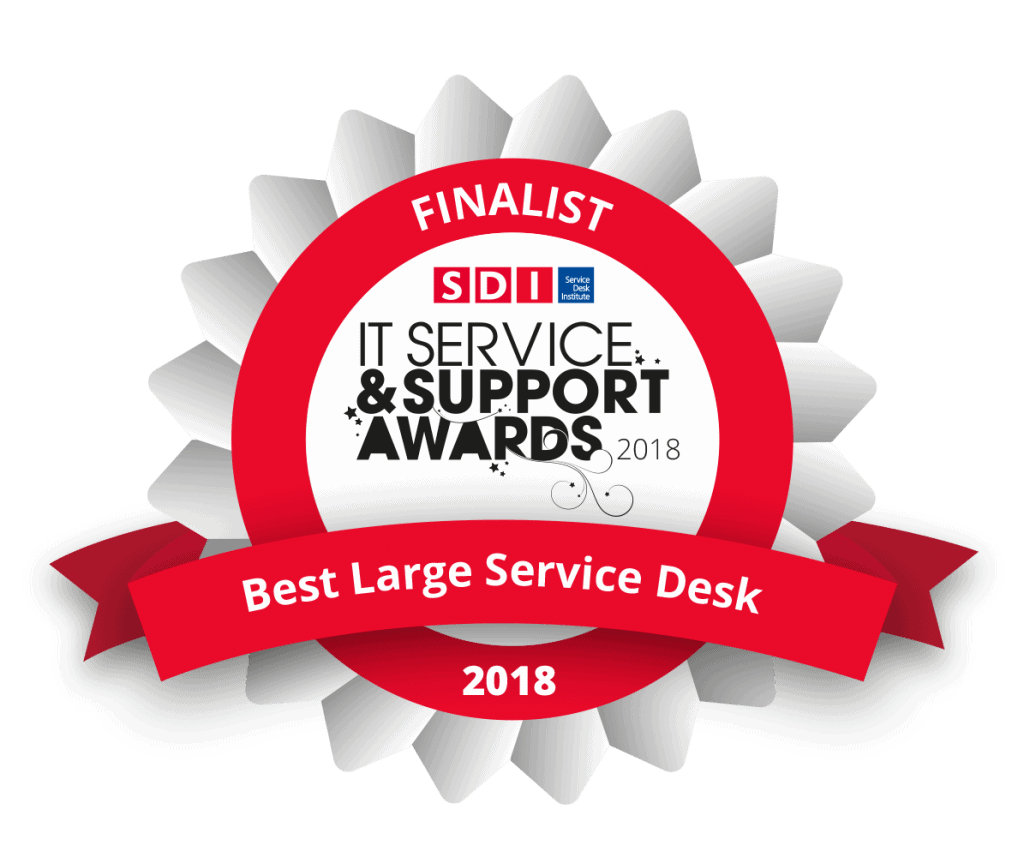 What made you decide to enter the awards? 
Attending the annual SDI conference and listening to the stories of the finalists was really inspirational. Hearing about how much their teams enjoyed participating and the joy and motivation the whole team took from being recognised for their hard work and dedication was really encouraging and uplifting.
At Allen & Overy we are really proud of our Service Desk and our team of dedicated and brilliant people who make it a success.  We wanted to recognise, celebrate and reward their achievements, and what better way to showcase their work than to be part of the SDI 'Service Excellence Awards'. Last year we made the shortlist for two categories, this year the team is absolutely delighted and blown away to have made the final for 'Best Large Service Desk'.
What part of the awards process did you enjoy the most? 
We've found the whole process fun, everyone has been involved at some point. Some were involved in preparing and delivering the presentations.  Some were involved in starring in the video and others thought up ideas for both the presentation and video. Everyone is especially looking forward to finding out the result at the gala awards dinner.
In the last 12 months, what has been the most successful initiative your team has implemented to help your business improve its performance? 
We have increased the amount of service requests available in our Self Service Portal. We launched the portal over 18 months ago with a limited offering of service requests. By increasing the number of service requests available it allows our customers to log these faster and more consistently, this in turn frees up our team to concentrate on processing the request faster and focusing on customer service.
What are your top 3 tips to make a service desk successful? 
1. Recruit & Retain the Right People
At Allen & Overy we truly believe that our people are our greatest asset. Recruiting and retaining the right candidates with the right attributes has been paramount to our success.  Cultural fit, customer service skills, good communication, an ability to show empathy, and a continued willingness to learn are key criteria in our selection process.  Our analysts enjoy being part of a team, and they are professional but down-to-earth, enthusiastic and committed to excellence in everything they do.   We boast an exceptionally low employee turnover, which has allowed us to develop and retain a strong foundation of experienced and knowledgeable team members.
2. Know your Customers 
Knowing and understanding our customers' needs is at the centre of our success. If you care about getting it right for your customer, recognize that your customer is the one who determines what 'right is.  The pressure to move quicker, and deliver promptly sums up the expectation of our lawyers who are working in fast paced jobs which are deadline driven, highly collaborative and rapidly changing. We need to be able to offer them solutions and make decisions with very little time to think them through.
3. Continual Service Improvement 
Our organisation heavily promotes a culture of continuous improvement.  As a Service Desk we recognise that there is always room for improvement, and as such we encourage the team to always strive for operational excellence, by putting forward ideas on how to improve processes and introduce more streamlined workflows, which ultimately enhance and improve our customers' experience.  This sense of inclusion also ensures that team members feel they have a voice and can influence the direction of service.
What one thing do you think really makes you stand out as a service organisation? 
Without doubt, this is our people. At the core of our success is a team of talented, bright and passionate individuals who relish working together, who are equally invested in the overall goal of delivering exceptional customer service. Embracing the value of team work has allowed us to work faster, innovate better and work collectively as a group.
As a team they are technically strong, but perhaps more importantly they have strong communication skills, are patient, calming, attentive, and positive in their approach. They have the ability to show empathy, and have worked hard to develop strong rapport with even our most difficult customers. Individually good, but brilliant together.
How are you preparing to evolve your service desk over the next few years? Please share your most exciting plan with us! 
Robotic Process Automation – we are currently working with a third party RPA vendor to review our current working practices, allowing us to identify repeatable mundane tasks that can be transition to software robots. By developing this innovative solution we aim to release our analysts to focus more on our customers and to invest more resources in the trending of incidents, with a further shift from reactive to proactive incident management.
If you could choose any celebrity to work on your service desk, who would it be? 
Derrick Evans aka 'Mr. Motivator' – our younger team members may not recognise this name but this 80's icon's passion & enthusiasm for energy and healthy living is totally infectious. For 40 plus years he has been teaching people how a healthy body can deliver a healthy mind, stimulate and increase performance. It was great to meet him and witness him at work during last year's SDI conference.
At Allen & Overy we are on a real drive to promote health and well-being to our Service Desk employees and 'Mr. Motivator' would be a great addition to the team.
What does it mean to your team to be a finalist in the 'Best Large Service Desk' category?  
It's a great achievement for us, especially after the disappointment of not getting through last year. The service desk is the talk of the office and everyone is wishing us all the best.
Since the launch of the Belfast Service Desk in September 2011 we have all worked relentlessly to continually evolve and improve the service we provide, to ensure we not only meet but exceed the high level of service expected by our customers.
As a team we have invested so much energy and passion in making our Service Desk the best and to now see our name on the finalists list we are all absolutely buzzing. All their hard work, commitment and dedication has been worthwhile.
What advice would you give to anyone entering the awards next year? 
For a number of years we have been attending the awards ceremony, listening to the motivating and inspirational stories of the entrants, seeing the positive impact this has had on their teams, and hearing the joy & motivation they have taken away from gaining industry standard recognition of their hard work.
As a manager I was not only envious of these stories but somewhat shameful of myself. I left the conference asking myself the question why hadn't I ever put forward my own team? A team I truly believed were the best, and who I knew would be absolutely over joyed to be recognied at this level.
Upon my return to the office I contacted our SDI account manager and expressed our interest in taking part the following year. 18 months later, the team is absolutely delighted and blown away to have made the final for 'Best Large Service Desk'.
My advice to those leaving this year envious of the entrants is this – Embrace your team, learn from them, understand what the award means to you personally and for your Service Desk, start preparation early and revise your presentations before delivery. Most of all enjoy it!
The 2019 IT Service & Support Awards will take place on Tuesday 26 March at the Birmingham Hilton Metropole. Entries are now open – start working on your submission today for your chance to be recognised as one of the shining stars of the IT support industry.