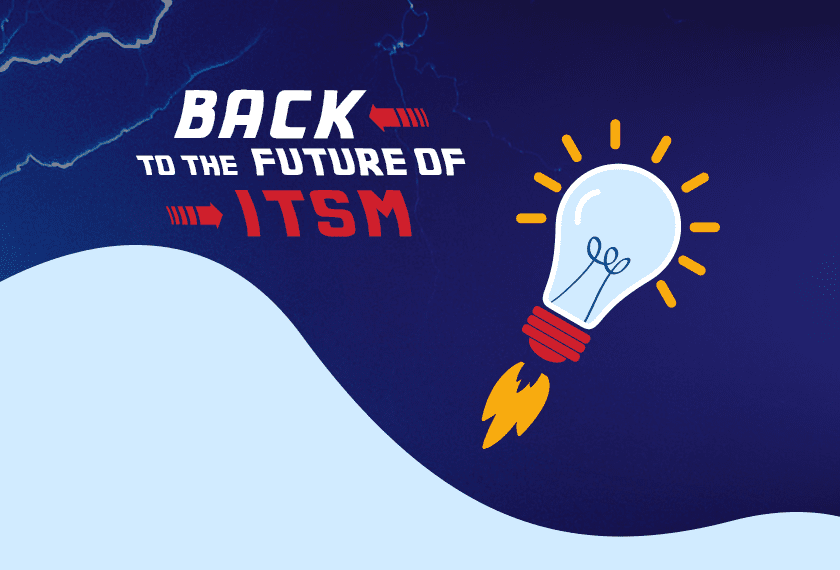 As Doc from the 'Back to the Future' movie said, "Roads? Where we're going, we don't need roads." We may not know all the routes, but we want to know more about where the IT & ITSM industry is heading in 2023.
Digital transformation is no longer a matter of choice!
Providing brilliant service, exceeding customer expectations, introducing modern technologies and combining environmental and social responsibility in IT and ITSM are more important than ever. Ultimately, that's what our blog series 'Back to the Future of ITSM' was about: Looking backwards — moving forwards.
It's about realising the potential of the new modern workplace, rapidly changing the IT & ITSM industry and discussing some trend predictions for the future. So, we gathered some brilliant minds and discussed some interesting topics.
From modern leadership, data-driven decision-making, customer experience and intelligent automation to sustainability in the IT & ITSM industry.
So, what have we learned? Don't worry. We've got you covered.
This article will remind us of some points shared by our brilliant global ITSM experts.
Let's see what we should expect in the next few years…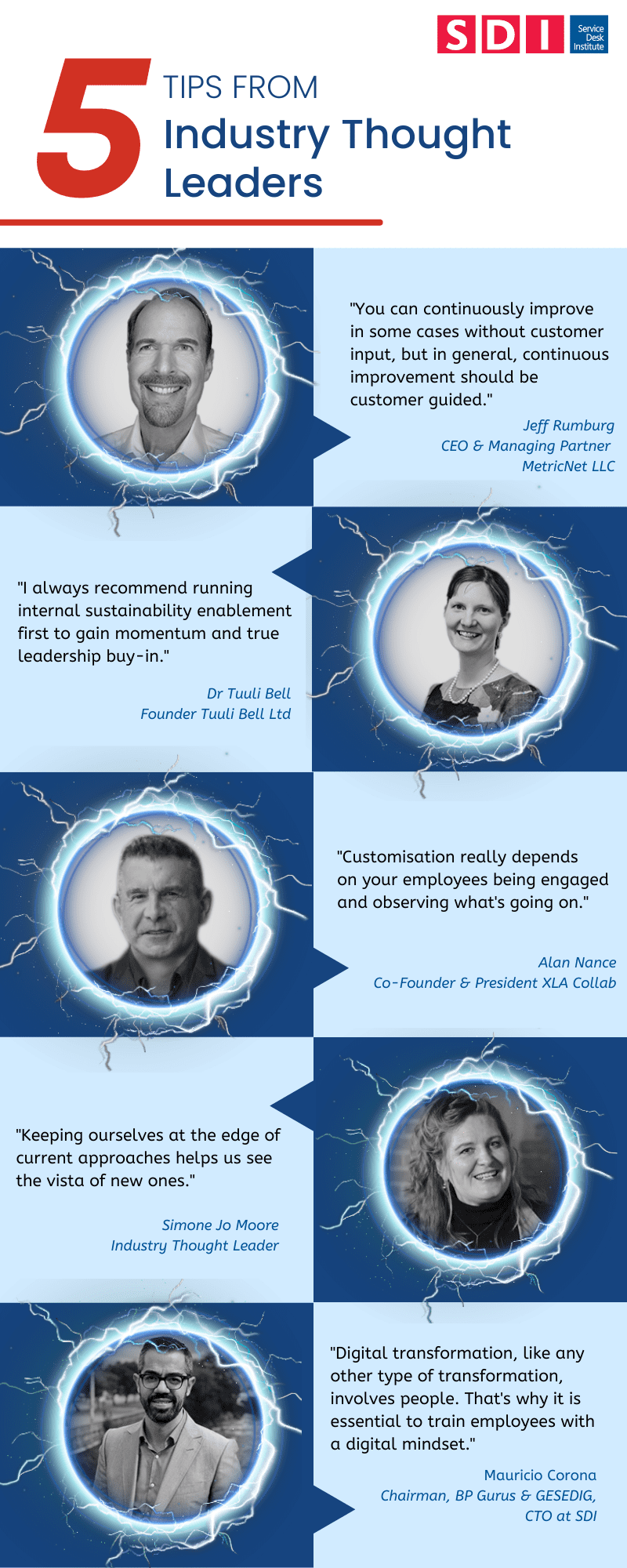 #1 Part One – Jeff Rumburg on Data-Driven Decision-Making
Should all business decisions be data-driven? How should organisations leverage a large amount of data? And should all decisions be based on data and numbers?
These are some of the questions we discussed with Jeff Rumburg in the first part of our blog series.
Jeff Rumburg: 'In general, good data leads to better decisions, but good decisions don't guarantee good outcomes. Decisions are made out of uncertainty, so we should view them probabilistically. That means we have to leverage our best data, capture it, and gather more data if necessary to make it a business case.'
Read the entire article here >>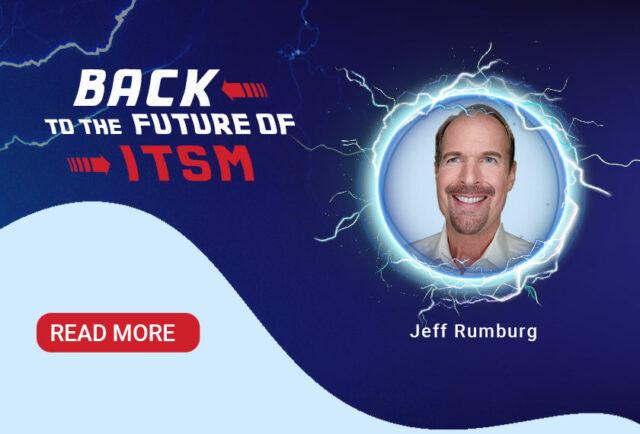 #2 Part Two – Alan Nance on the Importance of Brilliant Basics in Good Customer Experience
Find out what is the key to developing long-term customer relationships and driving customer loyalty and what industry trends we should expect.
Alan Nance, Co-Founder & President of XLA Collab, says customer experience is about the 'ultimate beneficial customer experience.
Alan Nance: 'We need to make a differentiation between employee, supplier, and customer experience. While many things are common between employees, suppliers, and customers, there are significant differences. So, we have to measure them in different ways.'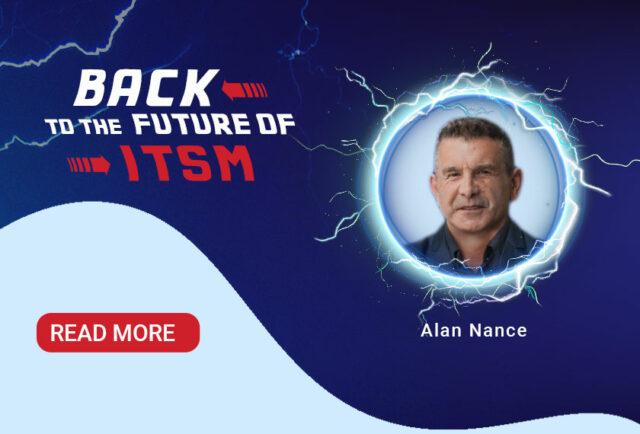 #3 Part Three – Dr Tuuli Bell on Sustainability in IT & ITSM
IT sustainability has been around for quite some time, so it's safe to assume that businesses consider sustainability when making decisions. However, it's still so easy to overlook how much of a digital carbon footprint the IT industry has.
In the third part of our blog series, we spoke with Dr Tuuli Bell and got some brilliant answers on sustainability in IT & ITSM.
Tuuli Bell: 'As a society and as workplaces, we are still in the early stages of understanding and communicating sustainability effectively within IT and the wider organisation. There are actions that each one of us can take to make the company more sustainable.'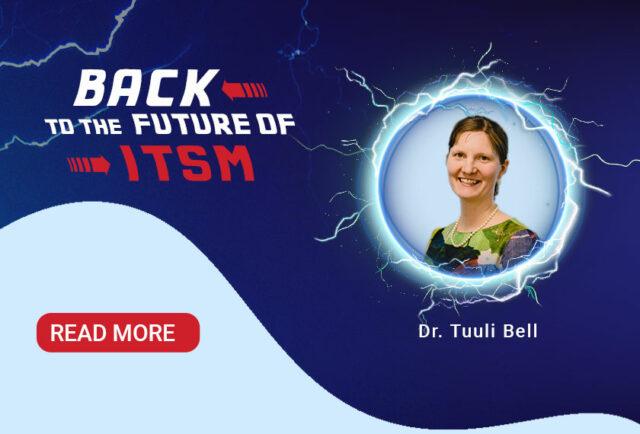 #4 Part Four – Simone Jo Moore on modern leadership
To flourish in a fast-changing technological landscape, the next generation of IT leaders will need to be more flexible and adaptable. They will have to quickly learn and adapt to new technology, as well as think strategically and effectively when leading their teams.
In part 4 of our blog series, we spoke with Simone Jo Moore, Industry Thought Leader. Simone talked about modern leadership, qualities that make a person a great IT leader, and differences in generations.
Simone Jo Moore: "It's not about being perfect; it's about being human. This is a journey where a leader shows they are willing to listen and are curious about the passions and values that make a positive difference. "
Learn more about modern leadership and what was acceptable then and what is acceptable now.
Read the entire article here >>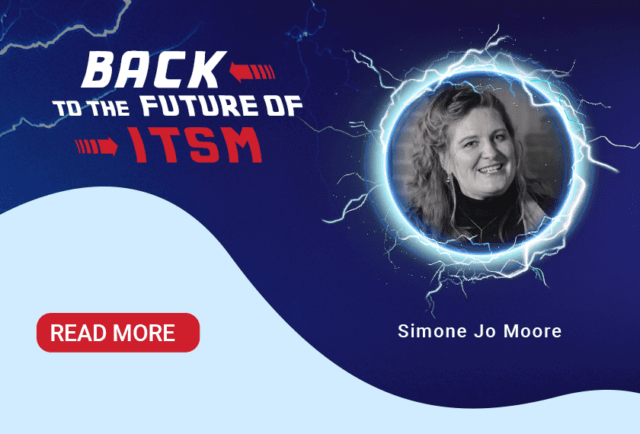 #5 Part Five – Mauricio Corona on Intelligent Automation
Intelligent automation can help improve efficiency, accuracy, and speed, as well as reduce the need for human labour in certain tasks. In fact, it has already been used across various industries to automate tasks and processes.
In the last part of our blog series, 'Back to The Future of ITSM' we reached out to Mauricio Corona, Ph.D. Chairman BP Gurus & GESEDIG, SDI CTO.
He shared his views on the real value of intelligent automation. Who is doing it right, and who is behind? He shared some examples of how it is being used. And what will be the biggest technology trends going into 2023?
Mauricio Corona: '"Many studies have shown that intelligent automation implementation delivers a high Return on Investment (ROI) of about 200-300%.'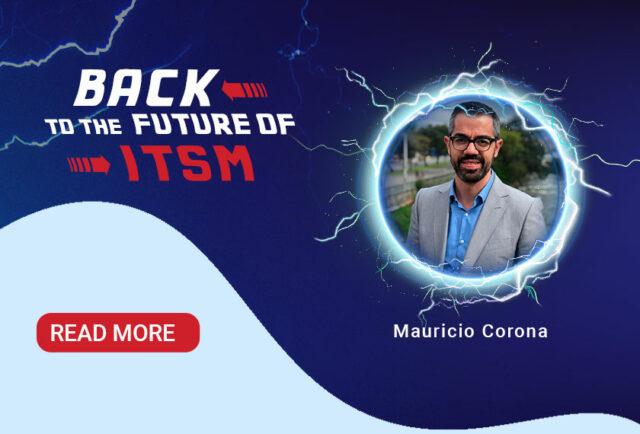 If you want to stay prepared for what's next in 2023, visit our bespoke and in-house training page. Find a course to help you improve your skills and learn new ones!
Get in touch with us – we love helping IT Service and Support Teams to become even more brilliant!