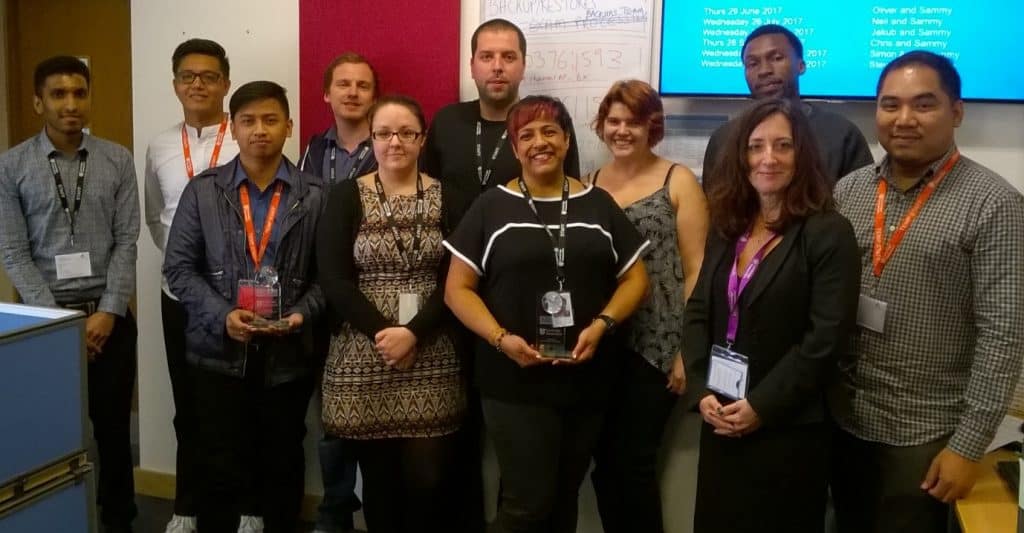 By Carla Thornley, SDI
However large or small your service operation, working towards service desk certification is a big commitment and a long and challenging process. As anyone who has participated in the program will attest, to achieve certified status is often a huge relief and always a cause for much celebration!
For multi-site, global service desks, these challenges are magnified!
As SDI auditors, we really are looking for seamless service provision; collaborative practice and consistency of approach across all locations. So it with great pleasure that I share news of the Cambridge Assessment multi-site certification success!
Keep doing what you're doing guys, you are truly service desk superstars.
The team have shared the following message which they released internally after their official SDC presentation took place:

Two stars and two trophies for the Service Desk.
Congratulations to our BTS Service Desk colleagues for achieving the Service Desk Institute (SDI) 2-star certification. The achievement places us in the company of successful commercial organisations like O2 and academic institutions like Edinburgh University.
Trophies commemorating the certification were presented by Tessa Troubridge of the SDI on a visit to Cambridge to see the Service Desk in action. One trophy will be displayed in Cambridge and the other in the Service Desk's second location in Manila, which plays a key role in delivering the Service Desk's round-the-clock model.
"We're very pleased to receive external recognition," said Ketan Parikh, Head of End User Services. "It follows a very thorough audit of our approach to supporting colleagues with incidents and requests. Needless to say, there is always room to improve, and the audit also identified areas where we can get better. It's very helpful to have the benchmark that the SDI can provide."
Thanking all Service Desk employees, Heena Bhana, Service Desk Manager, said, "The SDI's 2-star certification is a real achievement for all of us, as it offers independent confirmation that we are moving in the right direction with our methods and processes. It sits alongside all the other efforts we make as a Service Desk to gather feedback from our customers on how we're doing and where we can improve."
Tessa Troubridge, CEO at SDI, said: "It is a delight to see the progress that both teams have made. The emphasis on improving opportunities for collaboration and effective communication is the standout feature of the service structure at Cambridge Assessment. It is fantastic to see that the service desk is viewed as a key asset in both sites and I congratulate all those involved in achieving Service Desk Certification."
Congratulations to all our Service Desk colleagues!
About Service Desk Certification
The SDI Service Desk Certification programme is based on SDI's best practice Service Desk Standard, which provides a clear and measurable set of benchmarks for a service desk operation. By achieving certification an organisation is demonstrating that it is truly dedicated to best practice. Find our more or talk to us about Certification.