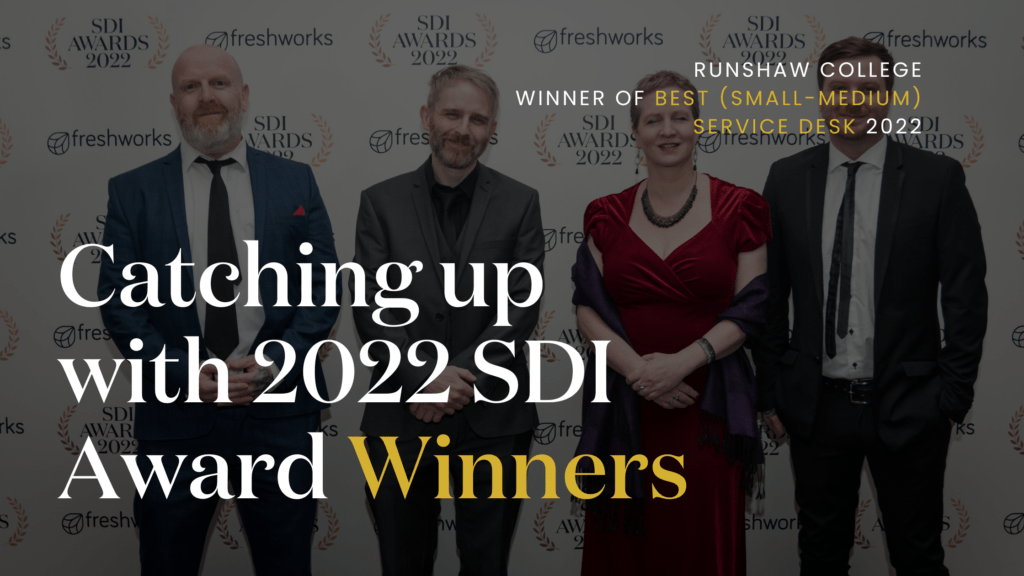 It's been a while since the winners of the SDI Awards 2022 were announced, and it's time to catch up with the successful award entries!

The SDI Awards recognises, promotes and acclaims excellence, professionalism, innovation and the outstanding achievements of the people and teams to the success of their organisation. Through our downloadable case study, we're reviewing Runshaw College's award-winning award entry and learning how receiving an SDI award has impacted the team.
Read Runshaw College's impactful case study on their award-winning entry.
Thinking of a good way to start your award entries? Gather insights into how each entry's submission criteria were addressed to help inspire your award entry drafts.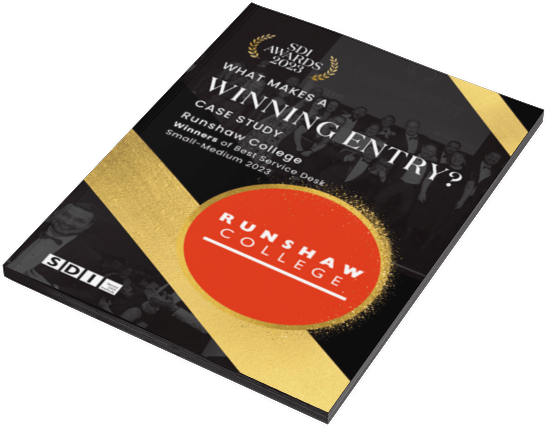 How was your experience of winning an SDI award?
"The team and I were beyond delighted and a little shocked to win the award. As I couldn't attend, there was also a little delay before they stopped jumping about and WhatsApped me so that added to the suspense. The other candidates were all outstanding and from larger teams than ourselves. Hopefully that's a sign that we're in a strong place to right-size the best practice and something other small teams can aspire to."
Has winning an SDI Award benefitted you in any way?
"Winning has certainly raised the profile of our team's work, both internally and across our sector too. We are always happy to share best practice and learn from others and it's opened some doors to push further!"
How does it feel to be invited as a judge to the 2023 Awards?
"It's genuinely an honour. I'll be looking to learn as much as possible from the organisations who put their hats in the ring."