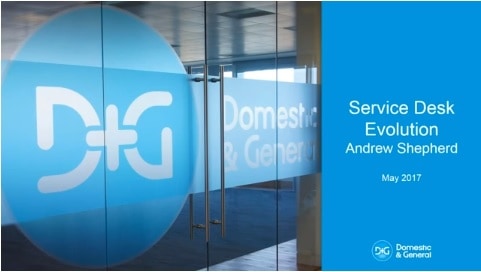 In this recorded webinar presentation Andrew Shepherd, Service Desk Team Lead at Domestic and General, shows us how their service desk has been turned from a reactive team to a proactive, innovative team.
Andrew takes us through his approach to transforming the service desk and describes how the team learnt more about the other teams within IT and the wider organisation, helping integrate themselves with the business and creating structured career paths and methods for highlighting talent in the team.
About Andrew Shepherd
 Andrew has been working in IT for the last 10 years for a wide range of companies. Since taking up his role as Team Leader at Domestic & General, he has implemented a new strategy to change perceptions on what a service desk can actually do.