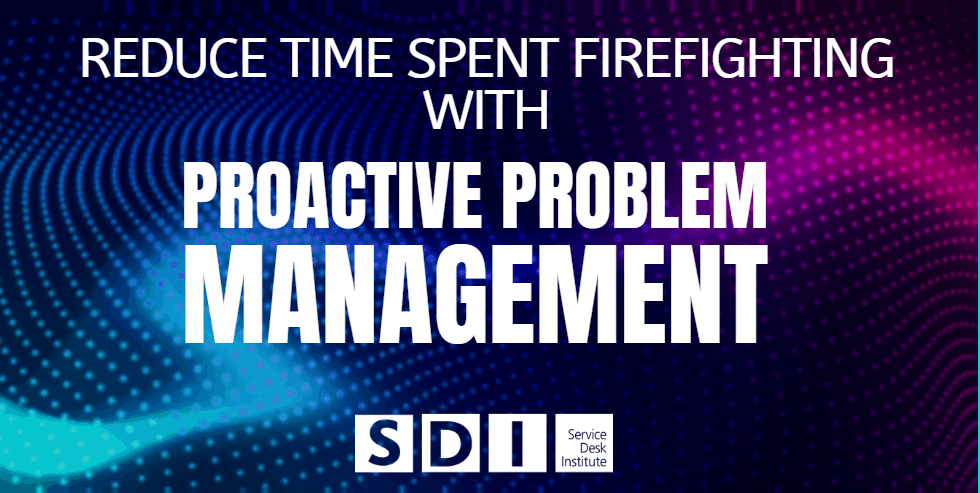 Problem management is an ITSM process which aims to minimize the adverse impact of incidents and problems to the business caused by errors within the IT infrastructure, to prevent the recurrence of incidents related to these errors, and establish the root cause of incidents and initiate actions to improve or correct the situation.
Generally speaking, the service desk is not responsible for problem management, but it can (and should) have a close relationship with the process. The service desk has supporting responsibilities, such as highlighting any recurring incidents, working with other technical teams to assist with diagnosing problems, and ensuring that incidents are logged correctly, recorded accurately, and kept up to date.
The service desk may also use workarounds, usually stored in a knowledge base; these are created by the problem management team for a temporary way to restore service to a usable level and reducing the impact of recurring incidents, until a more permanent solution is found or a root caused is resolved through the change process.
There are several benefits that IT support facilities could realise as a result of having a good problem management process in place, such as an improved quality and availability of services, which leads to improved customer satisfaction, and a reduction in the number of incidents, which can reduce costs and improve the productivity of the service desk. A decrease in time spent firefighting, a reactive task, could allow the service desk to shift to a more proactive approach.
Reactive problem management deals with the diagnosis and resolution of problems that have been detected due to an impact on services. Essentially, it is looking at incidents that have already been identified and logged, and how they can be prevented from occurring in the future.
Proactive problem management, on the other hand, involves identifying, resolving, and preventing problems before they cause an impact on services; it attempts to identify weaknesses in the IT infrastructure before they begin to cause incidents. The benefits of this include a prevention of traffic to the service desk, which can signify that the service desk has more time and resources available to deal with more value-add tasks beyond firefighting. There is also the possibility for an improved customer experience, as a successful problem management process improves service availability and uptime. Furthermore, should the problem management team inform customers that they have proactively solved a problem after the fact, this can also improve the visibility and reputation of the IT support function within the business.
The shift from reactive to proactive problem management can be difficult; there is a definite need for development of the skills of the problem management team, the technologies used, and the processes and procedures defined. Identifying and solving problems before they begin to cause incidents, requires excellent analytical skills, as well as the ability to perform trend analysis and the knowledge of a range of preventative actions.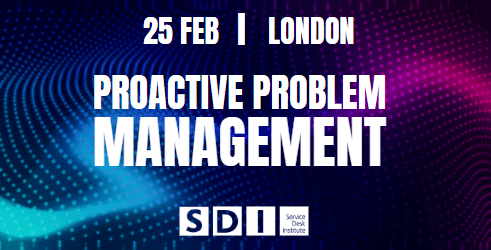 Book your place on the next

Proactive Problem Management

training course before it's fully booked!