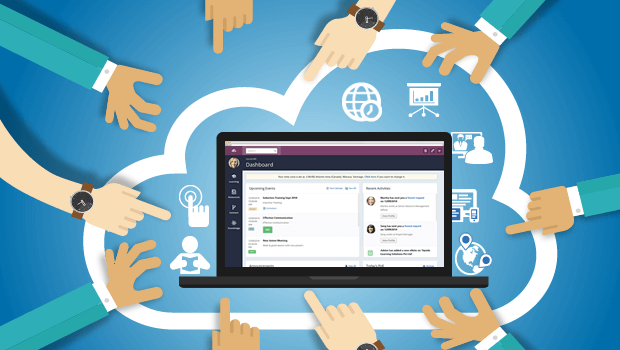 by Ann James, Sunrise Software
The SaaS vs Premise debate is a lively one and research conducted earlier this year by SDI and Sunrise unveiled some interesting and often resolute findings, regarding key considerations, benefits and challenges seen in real applications of cloud vs on-premise solutions.
Stats unveiled included fairly even adoption of the two models, with cost, security and data access considerations often mirroring responses: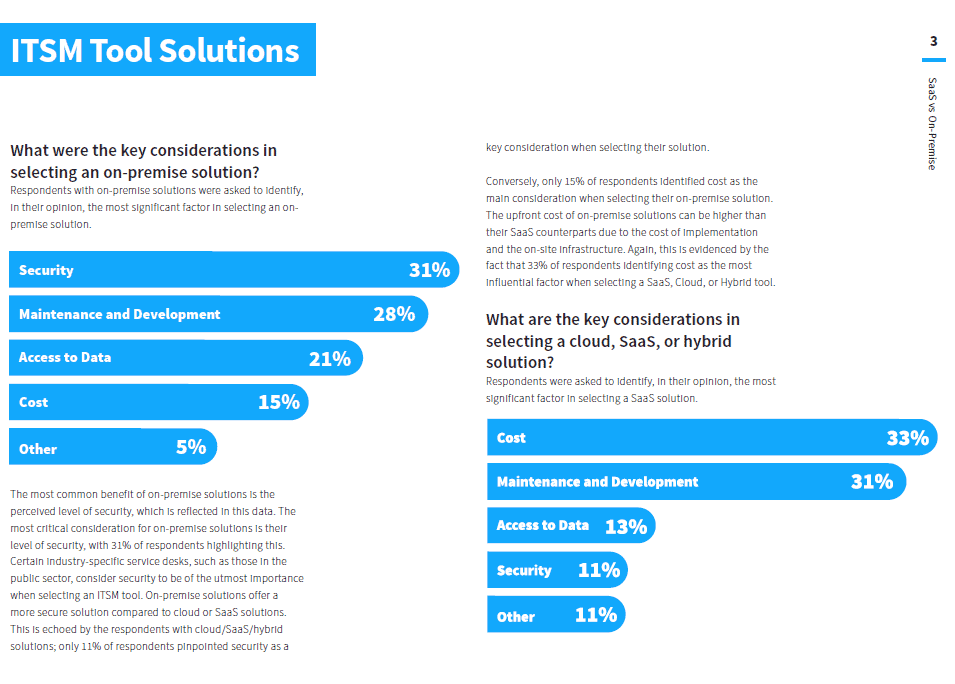 One of the key intentions of the discussion was to help organisations to construct a business case for an ITSM tool on which ever platform they choose. Many elements come into play but with 20+ years of experience under its belt, our advice at Sunrise on this is: to "know your audience" – which may seem trite but it pays to focus the narrative for the justification on the business upsides – not IT – using the language they'll understand. IT is full of acronyms that for the casual reader will be a minefield of misunderstanding. Every company is being tasked to take on more work, more responsibility, deliver a more agile service that allows an organisation to grow and thrive. Involve business stakeholders in this process and understand their concerns – they'll help you build a better, more rounded business case. But don't just look at the upsides. Understand and describe what the lack of investment would look like also – degradation of service, outages, missed opportunities to deliver improved services, etc… will help sharpen minds on the important goals of the company.
For the whole findings including those all important stats on uptake and plans for SaaS ITSM, the report can be read here.
Consumer technology and devices seem to have transferred seamlessly into the workplace, but has this changed demands and expectations of the service desk? Does the continuous world of work and play have any effect on how the summer time is spent in IT, planning or making planned changes?
Sunrise is interested in how mobile devices and summer holidays affect the Service Desk workload. And while we're on the subject of support demands, we'd love to hear the most unusual support request you've ever received – there are already some strong contenders (dead birds, a lawnmower and some – ahem – interesting background noises), but we know there are plenty more out there…
As a thank you for completing the survey, there's a prize draw for a £100 Amazon voucher AND the best judged 'unusual' request will also win £100 Amazon voucher.
So if you work on a Service Desk or are responsible for one, we kindly invite you to complete our short Survey – it will only take a minute or two.