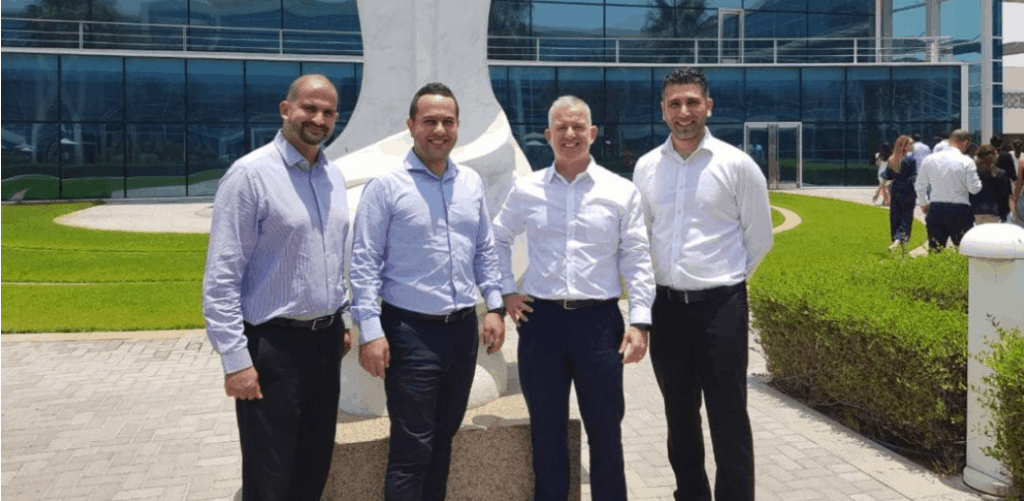 Global Partner Network
The audit team at SDI were delighted to be invited to Dubai in July to assess the luxury retail distribution company Chalhoub Group's IT service desk and benchmark them against SDI's Global Best Practice Standard for Service Desk.
SDI's growing global partner network includes Nabil Azar, who represents SDI in the Gulf region. Nabil has been working with SDI to scale up SDI community engagement in the Gulf to regionally support our mission of inspiring service desks to be brilliant. Nabil's team includes Antoine Ibry, who supported the Chalhoub Group audit engagement and brings with him over 20 years IT service management, auditing and IEC/ISO20000 consultancy experience.
About the Chalhoub Group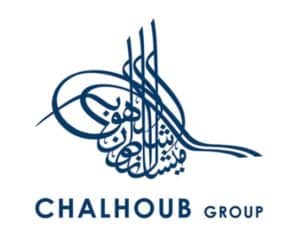 The Chalhoub Group today is one of largest luxury conglomerates on the planet, boasting hundreds of brands in its suite, 10 e-commerce websites and counting, and over 650 physical stores across the globe, in 14 different countries. In the UAE — their supremacy in the world of fashion, shoes and beauty is essentially unmatched — such is their size, reach and resonance with customers in the region. Mr Patrick Chalhoub, co-group CEO, has recently been listed as one of the 100 Most Powerful Arabs 2018.
Mr Patrick Chalhoub, co-group CEO, has recently been listed as one of the 100 Most Powerful Arabs 2018.
Digital Transformation In Action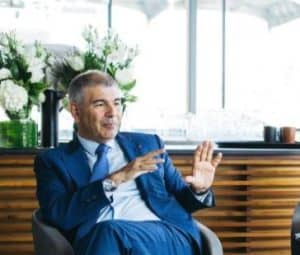 One of the SDI audit team's observations included an impressive approach to enacting a digital transformation programme. In a recent interview with www.tidlrs.com, Mr Chalhoub was asked what prompted them to approach a company-wide transformation in a 900-day timeline from January 1, 2018. Here is what he said:
"There were a few reasons. One — we were late to engage in our digital transformation initiative. Two — we started in July 2015 and we started by creating a 'digital competence centre', with the aim was to help us navigate the digital world. Three — two years after we created it, so in January 2017, we felt things were moving too slowly and not generating the level of engagement we wanted — and which we knew we could have — in terms of development and connecting with the world.
So we made an assessment of the team with the help of a senior, external consultant, and from January to June [2017] we reassessed where we were, and formulated what had worked through research — and we arrived at the conclusion that the first point of our reinvigorated strategy needed to be not actually digital transformation per se — but rather a transformation of our group globally — our mind-set, organisation, processes, behaviours and so on — to adapt and encompass the digital spark in everything we do, across the board. And that was the catalyst for the conception of the 900-day transformation strategy.
The first action then, was to cancel and dissolve our digital competence centre, so we did that in September 2017, and from September to December we put another structure in place across our organisation called SHIFT — and the aim of this is not to be the digital expert but help to shift our organisation and to help and support the whole group in transforming.
Now, what are we planning to achieve — overall — are, fundamentally, a few elements.
One, we absolutely want to put the customer at the centre of everything we do, and bring the brand, et cetera, around that. This is the first element to success. Naturally, when a client is at the centre, all the touch-points have to be relevant to the customer's thinking and behaviour — and today's customer is digital, not just physical — so then digital, by default, is also something we need to excel at to help us connect better and facilitate more.
Two, the discussion is around our people, our team members. We need to move with agility and speed to adapt, and award people for exchanging extremely fast. Because we are not just going from point A to point B — we are going from point A, which is very stagnant, to a point which will continue changing. When we reach a point B, there will be a point C and there will be a point D. It will be constantly changing, and there will be different points to address at every stage. So we have to become more of an organisation which is agile and quick to respond, and one which is also much more empowering of our team and our people, which will in turn attract more young, educated people, because they want to be empowered and they will want to have an impact — and this is what we will be offering [at Chalhoub Group].
It took us some time to understand, but on the 1st of January, we were ready to jump and we set ourselves a period in which to achieve this transformation — 900 days — to all together become more client centric, agile, flexible, and speedy in terms of our business units and to be much more empowering of our teams."
Read the full article here.
Become A World Class IT Service Centre
Click here find out how SDI's Global Service Desk standard can support your service centre to become world class.
Meet The Chalhoub Team
Meet key members of the Chalhoub service desk team at the SDI Conference in Dubai on 14 October. You'll be able to find out more about their service improvement journey in person – book your seat here.