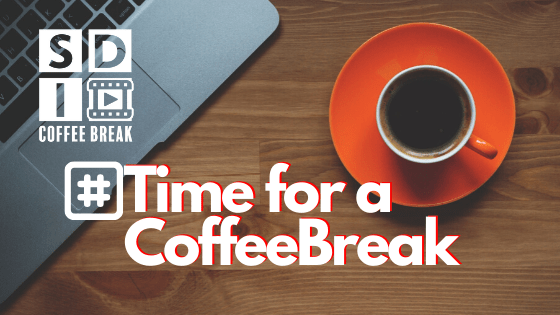 Take a break and catch a coffee with SDI's David Wright and Simon Kent from Quantum 21 as they discuss the topics of value, convergence and leadership particularly during challenging times.
Part 1 Appreciating Value, Ninja or Pirate?
Part 2 Appreciating Value, Convergence, Coherence, Magnify the wave!
Part 3 Appreciating Value, What Is Value?
Part 4 Appreciating Value, Leadership and Stakeholder Value In Focus
Enjoyed the series but want to find out more about value? Download Simon's new book on Common Business Value Drivers now!

Missed Part 1 of the latest Coffee Break series?
Watch on demand now to find out more as David Wright takes a break with one ITIL4's most eminent authors, Barclay Rae, to speak about social continuity during difficult times, considerations for managing teams remotely, how to keep employees engaged and what's to come next from the ITIL4 publications.