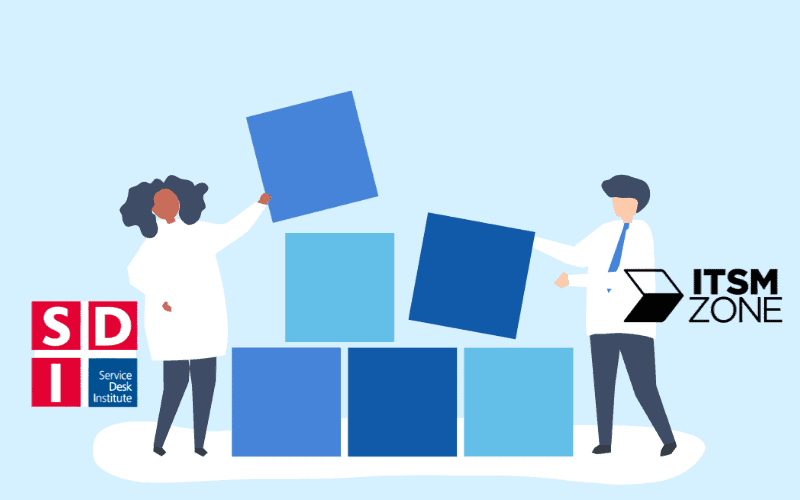 SDI & ITSM Zone join forces to bring the IT service and support industry and SDI members more value
While many of you will have been advised to stay at home, work from home, and keep yourself and your family safe until the virus crisis has passed, you may now be keen to start getting your teeth in to something new!
If you've already completed those mini projects you've been putting off – the ones like clearing out the shed, having a tidy up of the wardrobes, packing those things away into the loft that have been getting in the way for ages – you will probably now have some spare time to spend working on yourself. Time that could be well spent on upgrading your skills or learning something new that will help your career.
Have you considered eLearning as the solution?
eLearning allows you to study courses and take industry recognised certification exams from the comfort of your own home, and you can study for a much or as little time as you feel able to.
If you're juggling home working and home schooling, eLearning lets you study in short blocks that fit around your other responsibilities.
To help our community, we've arranged an exclusive discount for SDI members to use against eLearning courses and online exams from ITSM Zone. If ITSM Zone are new to you, they've been providing accredited training since 2007 and their portfolio includes ITIL v3, ITIL 4, DevOps, VeriSM, Agile, Cloud, COBIT, OBASHI, Business Analysis and SIAM training and certification.
Even More Value to SDI Memberships
SDI members are now entitled to a 10% discount on all training and exams over at https://itsm.zone using a unique code. If you haven't received your unique code by the 24th April 2020 – please get in touch with us on livechat or drop us a line at [email protected]
Top Tips When Studying With ELearning
Click here for some top tips on getting started with eLearning, if you've not studied in this way before.