SDI announces new Middle East community partnership with SMCE
Exclusive SDI MENA Global Partner, ACIS-IT, and SDI are honoured to welcome a new affiliate partner for service desk certification (SDC) and consultancy and improvement services in the Middle East region, focusing on Saudi Arabia.
Dedicated to the promotion of a culture of Service Excellence in public and private sector organisations throughout the Middle East, SMCE's goal is to accelerate knowledge transfer and build local expertise in the areas of technology and management, particularly in Saudi Arabia.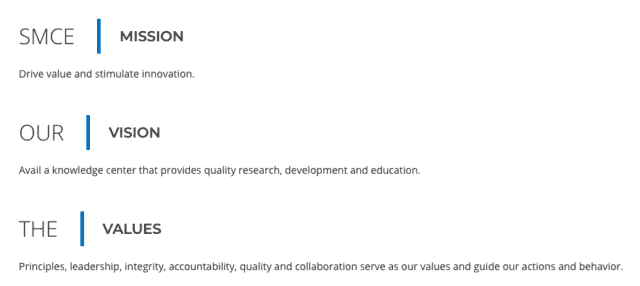 SMCE is devoted to the development of strategies, techniques, principles and practices of excellence, that will enhance individual and organisational performance, and further the advancement and maturity in the Middle East.
With an undisputed reputation in revolutionary concepts and programs, a pioneering and innovative spirit which enables them to spearhead business and performance improvement initiatives.
Excellence is a continuous process and not a skill.
SMCE's leadership team reflects their commitment to helping clients navigate through a dynamic and complex path in a ever-evolving digital future.
Welcome to the global SDI family!

About Service Desk Certification (SDC)
SDI's Service Desk Certification (SDC) programme is the only industry, standard based accreditation programme designed specifically to certify service desk quality. The Global Best Practice Standard for Service Desk provides a set of clear and measurable benchmarks for IT service operations; some of which may not be found within other frameworks and standards such as ITIL or ISO/IEC 20000. To achieve Certification, the maturity level of your service and support operation is audited against the Best Practice Standard. SDI's experienced auditors will assess your compliance with the Standard and verify the level your service is operating at to award a reactive, proactive, customer-led or business-led status.
Become A Partner
ACIS-IT is the only SDI approved Global Partner for the MENA region. If your organisation is interested in becoming an affiliate partner in MENA or LATAM, or you wish to become a Global or Community Partner with SDI to deliver SDC to your clients, please do get in touch with the SDI team here.