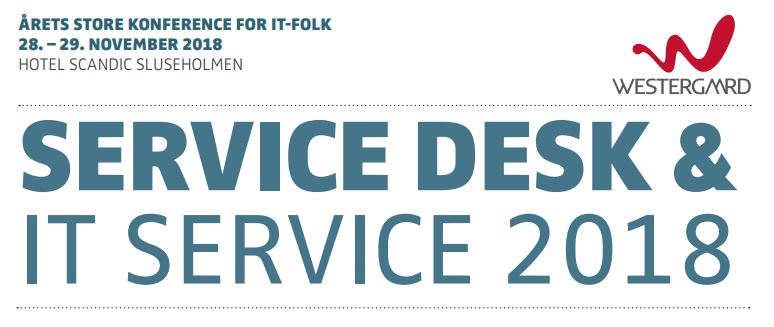 SDI is speaking at the Service Desk & IT Service 2018 conference which takes place in Denmark every year, organised by Westergaard. We are delighted to be hosting two presentations this year – one on the future of service and the other on the future of the service desk.
AND HUMANS CREATED ARTIFICIAL INTELLIGENCE
David Wright, Chief Value Officer, Service Desk Institute
The rise of the robot is arriving at break neck speed, and the forefront of the technology explosion is over us, IT-people and IT-consumers. Consumers expect faster, better and easier services, they want cheaper, consumer-centric and personalized solutions, and they want infinite choice and the integration of IT-based services into their ever-changing life styles.

IS THERE A FUTURE FOR THE SERVICE DESK?
Scarlett Bayes, Industry Analyst, Service Desk Institute
In an increasingly automated and technology-driven service environment, Service Desk staff might be in doubt about their future. The industry is a buzz with discussions as to whether the developments, designed to improve Service Desk efficiencies, will be to the detriment.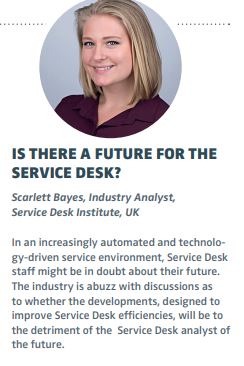 You can see Scarlet present Is There A Future For The Service Desk? here at SHINE18, SDI's free virtual conference which takes place every October.
To request a copy of these presentations, please email h[email protected] and we'll be delighted to send them to you.