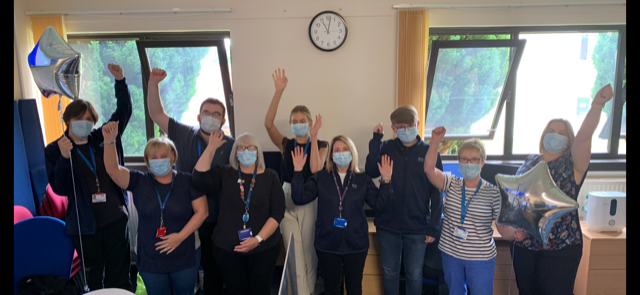 NHS Forth Valley's Digital and eHealth teams recently celebrated achieving Service Desk Certification at a proactive 2 star level, thanks to many months of hard work and commitment at a time when the whole NHS was under enormous strain from the COVID-19 pandemic.
Kevin Edwards, Digital & eHealth Programme Delivery Manager at NHS Forth Valley said:
"The SDI certification programme was an ideal opportunity to take a structured and targeted
approach to achieve our main goal of customer service improvement."
Since undertaking the work to attain the service maturity levels needed in the 8 concepts of the Global Best Practice for Service Desk in order to achieve certification, staff in the IT service teams now feel better equipped to meet the needs of customers, and are seeing the benefits of regularly sharing their knowledge and expertise throughout the department.
Kevin says,
"The SDC programme has helped to greatly improve communication levels within the department and with our customer base. It has allowed us to improve our governance and practices, setting us on the correct path to achieve our strategic objectives."
You can read more about the process that NHS Forth Valley went through to research Service Desk Certification, how they engaged the wider team and the benefits they've noted since becoming certified in this extended case study.