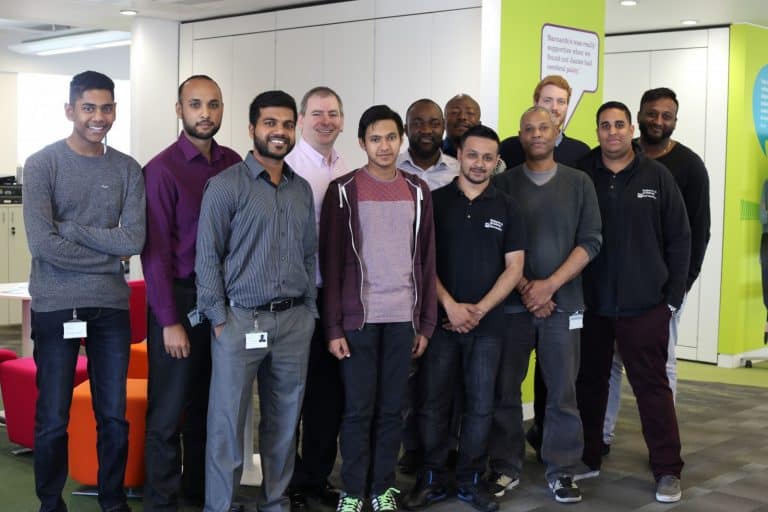 A better customer experience
We have been talking to Barnardo's Head of Service Management Mark Bassett to discover the key to their success with self-service. Firstly, we wanted to know what influenced Mark and his team to implement a self-service portal and how they prepared for the transition.
"The driver for implementing self-service was to cut down the request calls which were coming into the service desk, particularly the ones where we weren't adding any value. We were getting a lot of service requests which we had to check to make sure correct forms were attached, and then we were forwarding these requests on to resolving groups, which was an inefficient use of our time."
As Mark explains, when designing and implementing a self-service portal, one of the most integral steps is to involve your customers, and work with them to ensure that the implementation meets their requirements as well as those of the service desk.
"It's vital to talk to your customers first. Make sure you find out who the key customers are and understand how they want to use the service."
To succeed with self-service, the service desk cannot simply implement the portal and do nothing more. It is important to continue to work with your customers to ensure they are aware that there is an alternative channel through which they can log their issue, and to some extent, do so more efficiently. You should also actively seek out feedback from customers, and use it to improve the portal for a better customer experience and to promote end-user adoption.
Mark says: "It is important to always stay connected. Make sure you are in discussion and that everyone is informed. Updating and educating people regularly helps to prevent user error and save time."
"We're now in the process of identifying customers that aren't using the portal, going back to them and asking what puts them off using it. By finding out what they don't like or understand, we can then discover how we can help and encourage them to use it."
Mark also shared examples of how the service desk promoted and marketed their portal, showing that creativity and humour can also be fantastic tools.  Take a look at the full interview in the membership section of our website.
Barnardo's are loyal members of the Service Desk Institute. Find out more about SDI Membership today.
Are you looking to drive customers towards self-service?
To learn how to make self-service a success, check out our Maximising Self-Service Adoption training workshop.
Maximising Self-Service Adoption is a one day workshop focusing on improving the uptake of self-service as a support channel, with an emphasis on the customer experience. We've added a second February date for this course as the first one sold out in record time, so be quick if you want to guarantee your place! Find out more or book online today.
Mark Bassett will be speaking at The Conference For Service Desk Leaders 2018 in March- book your place now!