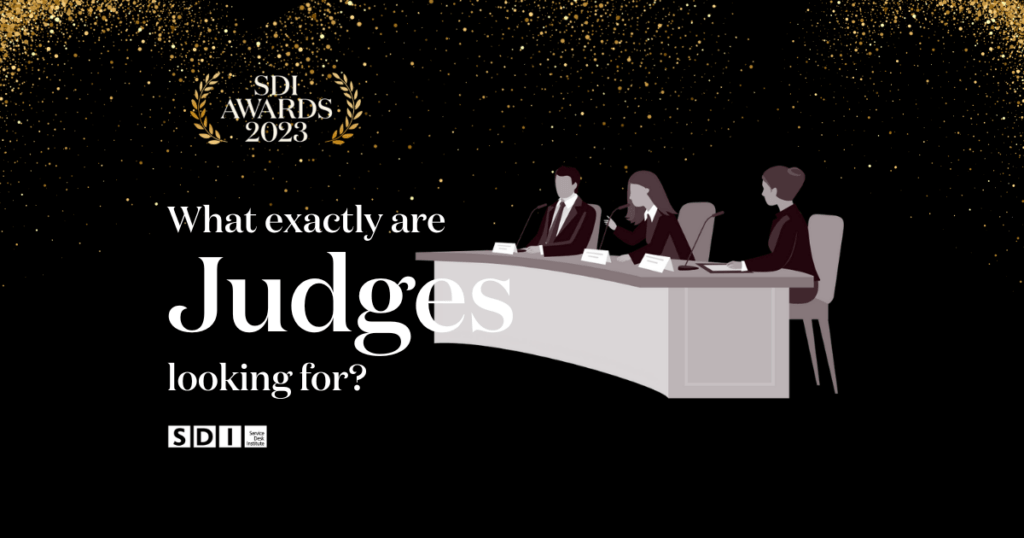 The competition is fierce in the world of ITSM awards. There are so many great service desks and IT teams out there, all vying for recognition and accolades. But winning an award can have a huge impact on you and your team – it's not just about getting yourselves in the spotlight (although that's certainly nice). Awards can help you:

‣ Improve your reputation


‣

Boost end user experience and satisfaction

‣ Increase your profile among top leaders within your industry or market segment.

So here at SDI, we want to help you make sure that you're putting yourself in pole position for success by receiving recognition for all your hard work. In this blog post we'll cover what judges usually look out for and what makes an entrant stand out from the crowd; including tips on improving your chances of success.
Focus on the question being asked
Before you start, make sure you read the questions and the criteria. We understand that it can be easy to get carried away and forget exactly what you were asked for.
Follow the requirements on the entry form
The overall score of an entry is affected when some nominees do not answer some of the questions on the form. The judges are grading each of your responses on the entry form; if something is missing, we are compelled to award a lower score due to submissions that are either blank or incomplete.
Any application's first few paragraphs are crucial: Use them to impress the judges and provide a concise summary of your key activities and impacts to keep their attention.

Numbers and data that let judges see actual results and key performance indicators. Use this to your advantage in your answers and upload real examples in the supporting evidence section.
 Judges like to "hear it from the heart," but they also like to read applications that are well-written. Avoid copying and pasting corporate marketing and public relations materials and include the teams involved in the impact your service desk has had. Your PR and marketing departments can be involved in the application, but don't let them take away the emotion.
Speak about your practices
Highlight your innovative spirit: Keep in mind that even if you consider your good ideas to be routine, they might be essential to your application.
Don't be afraid to talk about any obstacles or challenges you've encountered. Demonstrate how you triumphed over them and what you learned along the way.
Differentiate your award entries
Tailor your entry to each category if you are entering multiple categories. Avoid using the same entry that was used in multiple categories, so key judging criteria can be met.  It is worthwhile to devote that amount of time to doing so.
Join the judges and previous winners this April! 📺

Register now for a live webinar session featuring guest host Matt Greening, an SDI Awards 2023 judge. Also joining the Q&A session are the award winners of 2022. Tune in for a more in-depth discussion of what to expect and a chance to ask them anything to help you transform fear into unbridled enthusiasm for the awards.
And finally, be courageous, you got this!
You can win. You deserve it. You are the best and the next winner! We hope these tips have been helpful in getting you started on your entry. Good luck and we look forward to seeing what you bring for the judges!