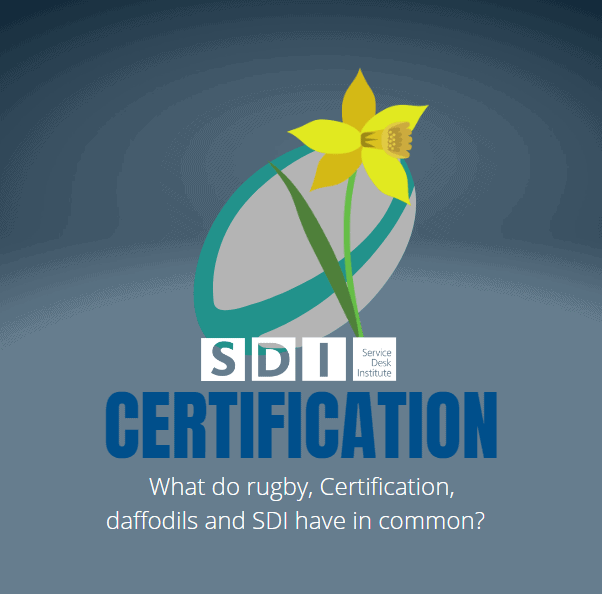 …
Wales !
A growing number of organisations across Wales are developing, updating and improving their IT service offering through 
Service Desk Certification (SDC)
. 
There are currently a large number of organisations based in Wales enhancing their service delivery through the SDC programme. Suggesting this small but mighty part of the world truly recognises the benefits of aligning to Global Best Practice, as well as the need to continuously evaluate and improve in order to deliver a lasting and successful service, vital in the current business and economic climate. This article talks about a few of them!
What is Service Desk Certification (SDC
) ?
SDC offers a structure to support the recognition of alignment to best practice and the commitment to service excellence by becoming Certified. It is the only industry, standard based accreditation programme designed specifically to certify service desk quality.  The SDC programme involves having your service benchmarked against the 
Global Best Practice Standard for Service Desk
in order to control, measure and improve your service capability, resulting in continuous service improvement and service maturity.
You can use the SDC Programme:
as part of your strategic roadmap to deliver better services to customers

to help highlight areas where your service desk may unknowingly be under-performing

to support your service desk on its service improvement journey
CGI, Bridgend, South Wales


CGI is a global business with 77,500 professionals in hundreds of locations across the Americas, Asia-Pacific and Europe who provide end-to-end IT and business process services that facilitate the ongoing evolution of their clients' businesses. They first engaged in the SDC programme back in 2010 and have achieved the outstanding status of 'World Class' 5 Star Certification since 2013. The only organisation to have ever achieved and held this status for six consecutive years. 
"CGI have a long standing relationship with the SDI and are very proud of our relationship and ongoing success in retaining the 5 Star 'World Class' Service Desk Certification and improving our scores each year. "
Paul Phillips, Senior Service Desk Operations Manager, 'Inspirational Leader of the Year 2018',  CGI.
"We continue to see our South Wales offices as setting the standard for service and operational excellence, and are pleased to see recognition with this accreditation for a sixth consecutive year. Once again our teams can be proud of the result which is clearly supported by our clients."
David Fitzpatrick, Senior Vice-President of Global Technology Operations at CGI. 
DVLA, Swansea, South Wales


The Driver and Vehicle Licensing Agency is the organisation of the UK government responsible for maintaining a database of drivers in Great Britain and a database of vehicles for the entire United Kingdom. DVLA joined the SDC programme earlier this year.
Tom Phillips, Service Desk Analyst, March 2019: 
"DVLA's service desk has recently undergone the Service Desk Assessment, (which happens prior to the Certification Audit) and will hopefully be accredited by the end of this year. We sincerely hope that DVLA can become a valuable member of the SDI community and be viewed as a model Service Desk function within the Public Sector." 
In November 2019 the DVLA were awarded a 3 Star 'Customer-led' Certified status, which is a fantastic achievement, particularly for their very first Certification Audit.  This is an extremely positive result and recognition of the commitment to creating a customer centric service and the DVLA vision, mission and core values.
Their Certification Auditor, John Noctor said:
"The DVLA approach to CSI is excellent and it will be interesting to see how this matures and consolidates improvement initiatives across IT, and in particular between the customer experience program and the service desk."
 
NHS Wales Informatics, Cardiff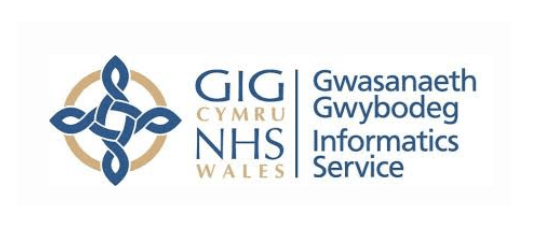 NHS Wales Informatics Service is the national organisation leading on the delivery of digital health and care services for NHS Wales. The NWIS Service Desk services all of NHS Wales and acts as the single point of contact between local service desks and national support teams. It provides a focal point for reporting incidents and making service requests. It also is the only service desk in NHS Wales to have been Certified 3 Stars, 'Customer – led' by the Service Desk Institute.
"Being 'Customer-led' establishes that we operate with customers at the forefront of our service and meet industry-recognised measures," says Bryan Thomas, Senior Service Desk Specialist. "Receiving this accolade is a testament to our continued growth and dedication to providing the highest standard of customer-focused service."
 
"NWIS achieved Certification in May 2018 receiving a 'Proactive' maturity rating. Since then the team have worked with the resulting feedback to further align with the Best Practice Standard and at their following Surveillance Audit,  have achieved a fantastic 'Customer-led' maturity. Seven of the concepts have matured over the past year showing increased concept scores. NWIS continues to benefit from stable leadership committed to putting structures in place to ensure all parts of the organization deliver business value, are well led and that staff know what is expected of them."
Lynne Nash, Lead Auditor Service Desk Institute.
Admiral, Cardiff

Admiral is a UK based insurance company, set up in 1993 to specialise in car insurance. Admiral now also offers a wealth of other insurance products including home, travel, pet and van insurance. As of 2017 they have broadened their scope into finance offerings such as personal loans and car finance. The UK insurance strategy has an objective to "become a technology company which sells insurance" which places IT at the very heart of the organization. Admiral IT comprises 487 staff across seven areas of responsibility, providing services to over 8,000 customers across eight UK and international sites.
Admiral IT undertook the SDC Assessment in April 2018. The result of this two day Assessment, based on information provided in interviews with staff and customers, was a score of 2.4. At their Certification Audit an overall service improvement was recognised with increased scores in six of the nine concepts in the Best Practice Standard. The overall score has increased to 2.8, representing a respectable 'Proactive' maturity rating. This provides a firm foundation for driving towards the 'Customer-led' maturity level that is desired by ITBS, and which SDI are sure they can achieve if they continue their Certification journey. 
"There is strong, stable leadership within ITBS with a clear commitment to improvement. The service desk is valued as a business asset and there are strong people management policies in place."
Lynne Nash, Lead Auditor, Service Desk Institute.
Cardiff University


Cardiff University (CU) first opened its doors to students on 24th October 1883 and was formally established by Royal Charter in 1884. The University is comprised of 24 academic schools across 2 campuses, including 200 buildings and over 400 learning spaces.

Since their SDC Assessment, the CU service desk and support operation worked with the resulting feedback to ready itself for their Certification Audit. The service desk and support operation achieved an overall rating of 3.02 at their Audit. This rating verifies the brilliant achievement of attaining a 'Proactive' 2-star Certified status, which is an extremely positive outcome and a direct result of CU's dedication to continual service improvement (CSI) and the adoption of best practice in order to deliver its strategy, mission and vision.
"It's clear to see that the work to achieve Certification has been a focus area. The work to strategically align the mission, vision, CSFs and objectives, and the work to define and document the various processes, procedures and polices is impressive. The approach to CSI is excellent and it will be interesting to see how this matures and consolidates improvement initiatives across IT and in particular between the customer experience program and the service desk."  John Noctor, Lead Auditor Service Desk Institute.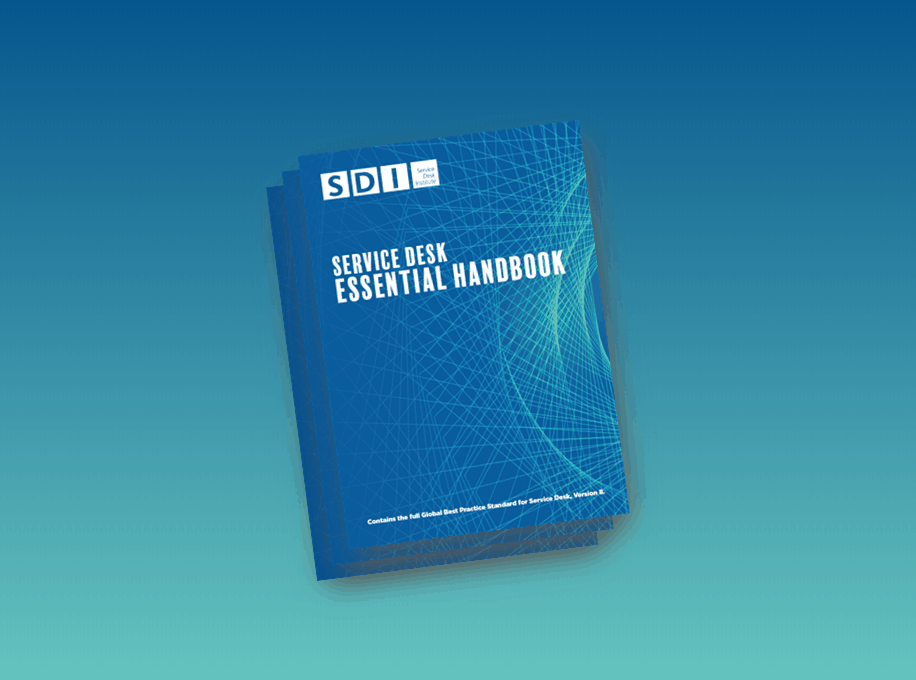 Service Desk Certification can add real value to your organization no matter your size or industry. Find out more about SDC and the Global Best Practice Standard for Service Desk by downloading the Service Desk Essential Handbook.
Feel free to get in touch using the form below if you have any questions or would like to sign up to the SDC Programme:
Service Desk Certification Enquiry