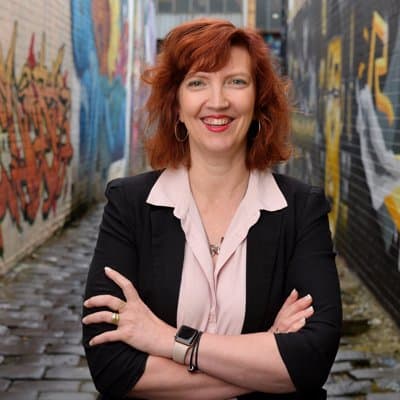 By Aprill Allen, Founder and Managing Director, Knowledge Bird
It is surprisingly common for small teams to use a customer service platform and have no idea that there is a knowledge base attached. I see this with several of the customers that I work with –  business owners and customer service team leaders get into the habit of being the "go-to person" and many don't think to establish a centralised repository for what they know. It isn't just more convenient to be able to let new team members get on with things without needing as much help –  an unused knowledge base is money left on the table.
A Knowledge Base Saves Money
Improved operational efficiencies—when customer service staff have a knowledge base to refer to, they can answer questions and solve problems more quickly. When much of that knowledge is made available to customers through self-service, team members have more capacity for tougher problems and new projects.
Just-in-time training—a healthy knowledge base is an effective training tool for new people, so they can be confident and proficient more quickly, reducing the costs of onboarding new hires.
Identify high-impact improvements—by analysing knowledge article reuse, recurring issues can be identified and permanently resolved.
Reduce duplicate effort—when team members use the knowledge base as their first go-to, they recognise similar issues more quickly and can reuse that work – rather than starting over.
Self-Service Makes Money
Your knowledge base is not "nice-to-have", it's a must-have. 70% of customers expect a company's website to have a self-service channel. Many customers prefer self-service to other forms of help and certainly above having to make a phone call. When we provide self-service to customers – assuming they can find what they need –  they're quickly on their way to being productive and more engaged with your service. Customer-facing knowledge isn't just a source of reactive problem-solving. People still like browsing, and new customers are inclined to browse a well-configured help centre to see what other features they have that they're not using yet – so there's a direct link between having a service or help centre and improved customer success. If you identify premium feature help content and make it publicly visible, your help centre can even trigger product upgrades.
Community Support as a Marketing Channel
Think about the purchasing decisions you've made, from the time you've heard about a service to the time you've signed over your credit card information. You have had a look at the website, read a related case study or two, checked the list of features against your wishlist, maybe had a trial or demo, and finally – looked for reviews from others just to make sure this service will do what you need it to do. Was it more compelling when you could see real customer feedback? The services that publish their self-service knowledge base to their customer communities, allowing them to contribute publicly visible feedback and engage directly with product designers, attract a longer-lasting customer. Transparency breeds trust and advocacy even when things go wrong. Self-service can begin as a one-way source of help, but it doesn't have to stay there –  often, it's your best channel for direct engagement with your biggest fans who love nothing more than to bring others into their tribe. Make it easy for them.
As you can see, an unused knowledge base feature is a missed opportunity. If you've got a service desk tool with a currently neglected knowledge base or self-service function, or want some general tips and advice, watch the recording from our Knowledge Management Virtual Event