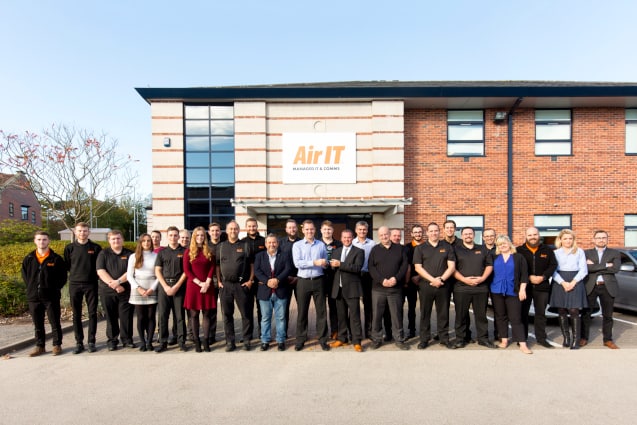 Being Bold and Aiming High: How a top performing MSP stands out from the rest
By Todd McQuilkin, Chief Executive Officer (CEO), Air IT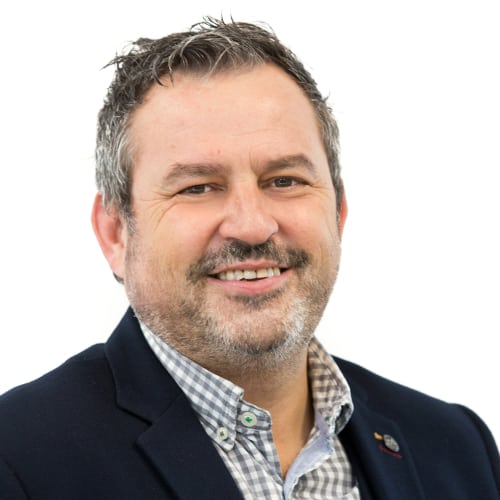 Operating to standard frameworks and achieving ISO compliance can be difficult, but it's a basic requirement in our marketplace. You must have those badges on your website and marketing just to stay in the game. Without them potential clients will be put off. But having them doesn't prove much – it doesn't say very much about how good your service really is.
As more of the services we provide get outsourced (e.g. Cloud and automation), it's getting harder to differentiate ourselves from an already crowded market – we're in danger of competing on price and commoditising IT Services. Obviously that's bad for us and for our customers in the long run. I spent some time looking for a USP. I wanted a way to make sure the services we offer are genuinely World Class – something more than just a piece of paper in a frame, or a logo on our website. That's when I came across SDI, a couple of years back.
To Set the Scene;
Air IT was struggling to handle growth of 25% year-on-year. Like most MSPs, we lacked a method of scale to meet our needs. Some symptoms:
• Uncertain efficiencies, costs & profits
• Inconsistent quality
• Client on-boarding was hit-and-miss
• Reactive firefighting
• No obvious differentiator
The Shining Light;
I've always seen the benefit of vendor events. 4 years ago, I ventured in to ITSM territory (Enterprise Service Desk) and I found the Service Desk Institute. Though based on ITSM, their published Standard aligns with ITIL & ISO20000 and can be tweaked for MSPs. It was exactly what I was looking for. Their Standard is comprehensive and thorough and forms the basis of the globally recognised Service Desk Certification (SDC) accreditation programme. It's by far the hardest IT certification process we have ever experienced – blowing all ISO out the water and one of the reasons why so few have achieved 3 star certification and above.
It's easy to assume you're already doing all the right things as an MSP – you've got your processes in place and everything runs as it should, you've got committed employees, and you've got happy customers.
We entered our pre-certification audit (Service Desk Assessment) confident that it would be a breeze and we'd get four stars. The result was sobering. It's amazing how many assumptions you make about how you run the Service Desk and the wider business as an MSP. You have to take an honest look at yourself to acknowledge any shortcomings. Facing up to it is a painful thing to do, but if you're serious the results are worthwhile. You WILL have to make some serious changes to how you work- we had 9 months to get our house in order, before our full Certification audit.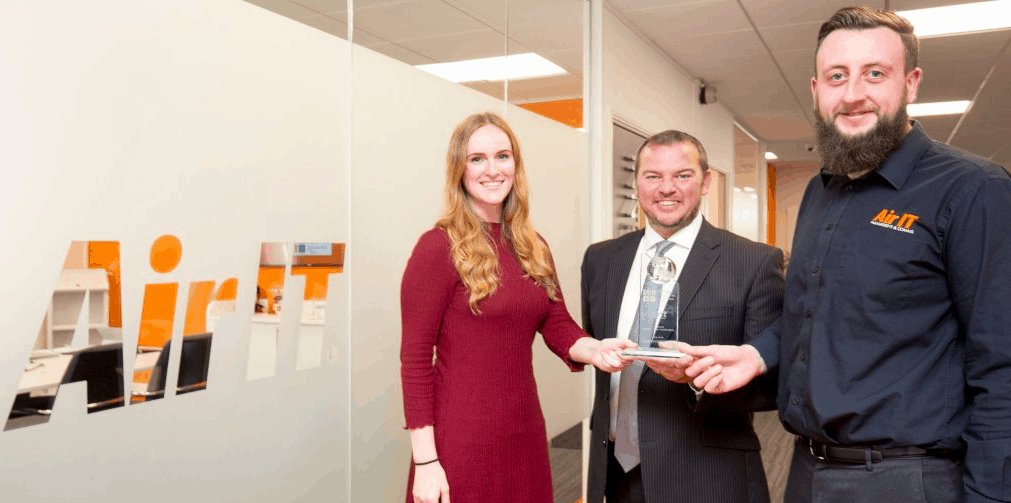 What we've achieved so far
We'd recruited Paige Smith, Service Delivery Manager who came with huge experience gained working for an enterprise provider of business services. Paige took-on the Project Lead role for SDI Certification.  Jamie Hissitt, Senior Project Engineer fine-tuned our SD culture, and built our employee engagement programme. Together, and with commitment and input from everyone in the business, they led us on the path to success!
SDC is a real life and serious validation of the maturity of your Service Desk. The evidence needed to meet each criteria is stringent – you need to show more than the usual documentation, you also need to prove you're actually doing those things and that you are focused in the right direction.
We are one of just three MSPs, worldwide, to come in with 3 stars. I believe we're the only SMB MSP to do it. Established ITSM Service Desks who achieve SDI Certification don't usually achieve 3 stars on their first audit, so for Air –IT it's a major achievement.
The SDI Standard works in the MSP world and is instrumental if you want to turn your help desk into a high performing mature service desk that is capable of delivering a consistent quality service. Success with SDC verifies our professionalism, maturity, commitment, and value to customers. In the process you'll easily go beyond the usual ISO standards (9k, 20k etc). It's not an easy process by any means. It's not for the faint hearted.
Our success – and especially getting three stars first time – is a great achievement. I am justifiably proud of the whole team, next audit- we are going for 4 stars!
About Air IT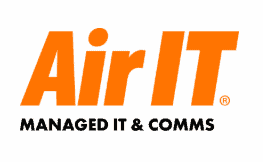 Since Air –IT was founded in 2005, we've learnt that whatever we do, unless the service we provide actually helps you run your business in a reliable, efficient and effective way, everything else is hot air. At Air IT, we're all about delighting our customers and looking after our team. Making sure our employees love what they do is just as important as making sure our clients love what we do. Over the years we've developed a unique culture, with our company values – Innovation, Commitment, Community and Excellence – running at the heart of everything we do.
Event: Service Desk Certification- Meet the stars 
Join us at this popular event in Birmingham to hear stories from other organisations who have used, or are in the process of using SDI's Global Best Practice Standard to transform their IT service operation. This is also a great opportunity to discuss your own challenges or successes, take away ideas and inspiration for  improving your service and ask any questions about becoming a Certified service desk.
Book Now >>