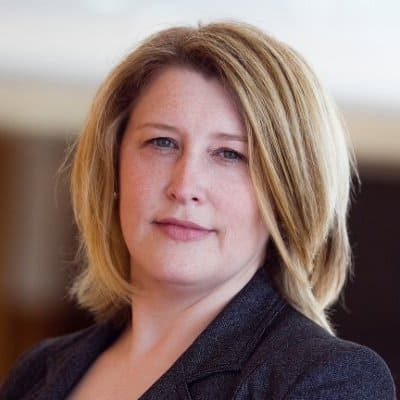 We're excited to announce Charlotte Sweeney as keynote speaker at SDI18!  She will be speaking about how service desk leaders can contribute to creating a more diverse and inclusive workplace to get the best out of those who work with them.
"Research shows that companies who create really inclusive work environments, and have diverse teams, generally see 12% higher employee productivity"

 
To get a taster of the session, and to see Charlotte in action, watch the video below:
Charlotte Sweeney Showreel from Raise the Bar on Vimeo.
Charlotte's session at SDI18 will explore how the traits of inclusive leaders can be adapted to respond to the everyday activities of managers and employees, and how they can adapt their actions and behaviours slightly to create a more inclusive workplace around them. The session will introduce the 'Six Signature Traits of Inclusive Leadership' research to explain how you can convert the themes into tangible actions for managers and employees. Charlotte's 'Four I's' model will also be used to explain how small shifts can have a big impact on employee and client satisfaction.
Charlotte will also be discussing The Nine Traits of EPIC Leaders – EPIC Leaders know that 'Every Person Influences Culture'. Here Charlotte will share the key traits required of leaders to create an inclusive and engaging culture, enabling them to get the best out of their people.
Charlotte was recently awarded an OBE for her services to women and equalities. Charlotte is founder and director of Charlotte Sweeney Associates Ltd and the 'Creating Inclusive Cultures' programme; a collaboration of companies to drive sustainable change on Diversity and Inclusion in cities across the UK. Charlotte is co-author of published book 'Inclusive Leadership' and is currently leading the City of London's Diversity programme.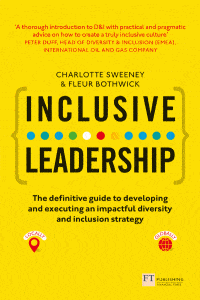 If that wasn't enough; Charlotte has won various awards including from Harvard, for her work in the Diversity and Inclusion field, and was recognised by The International Alliance for Women for advancing the economic empowerment of women. She also conducted an independent review known as "The Sweeney Report" which focused on getting more women onto company Boards in the UK. 
Charlotte is Vice-Chair of the Dept. of Business, Innovation and Skills external Diversity & Inclusion Advisory Panel, and also holds a number of NED roles in companies and charities; including the City HR Association and Carers UK. She is a Non-Executive Director and Deputy Chair at the Mid Yorkshire NHS Trust in the UK and has been recognised by The Economist as one of the Top 50 Diversity Professionals in the world!
To soak up some of Charlotte's industry knowledge, secure your place at the 2018 conference now.