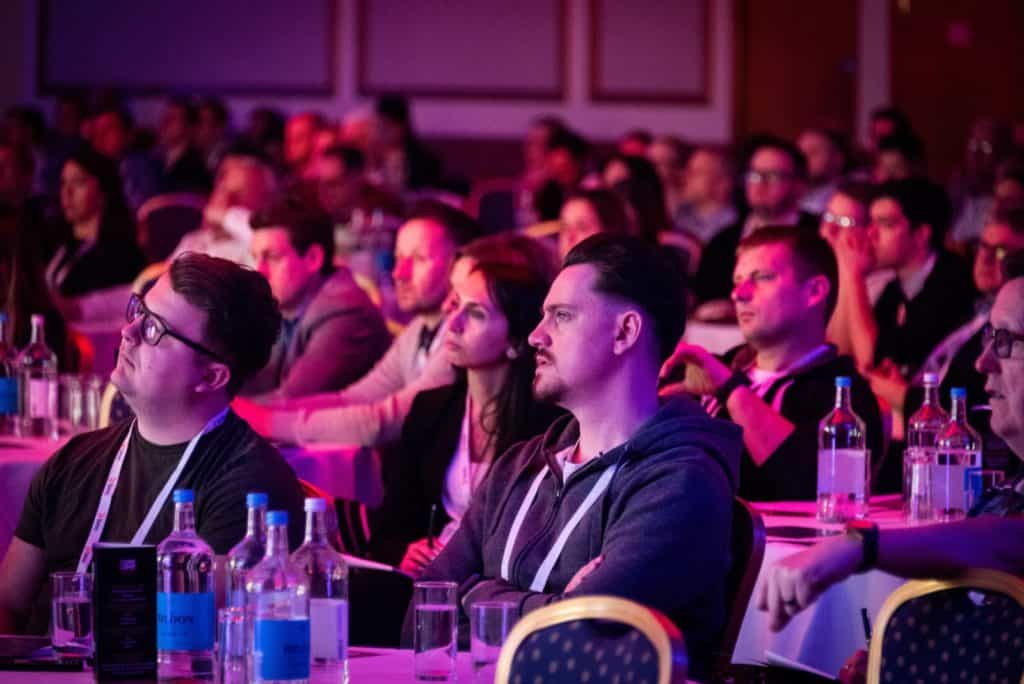 As told by a Service Desk Manager
Taking place on 15-17th March 2021, SDI20 is the most significant annual gathering for the Service Desk and IT Service Management industry. Over 800 Service Desk Managers and professionals will gather to learn, share and grow together. By attending next year's SDI20 conference, you have access to over 40 keynotes, workshops and talks from some seriously innovative and inspiring people within the Service Desk world. You'll also get to go to one of the biggest parties in the industry… the annual IT Service Desk & Support Awards!
One of my favourite things about attending the SDI Conference is getting to see the impact it has on the people who attend and the businesses they work with. As a service desk manager, I have seen some highly significant changes in the past few years, which more than anything have placed IT closer and closer to the heart of every successful business. From the big disrupters such as Netflix and Uber, to the accelerated adoption of AI and chatbots, the importance of brilliant IT has never been more prevalent. With these continual changes and industry developments, the Service Desk is now providing more important, exciting and life-changing careers than ever before. Believe me, 2021 is going to be a GREAT YEAR to be a Service Desk Manager.
Why is SDI20 so essential for Service Desk managers?
As a Service Desk Manager I now see the SDI conference as my 'must-attend' annual event. So do LOTS of other service desk staff. It's a big deal for their learning, growing their community and advancing their career. Seeing how my peers and other industry leaders tackle the very same issues we face on a daily basis is both educational and a comforting experience. You don't just learn how to approach and resolve problems but gain far more confidence in doing so too. It's a really great feeling to meet and discuss new ways of overcoming big challenges with Service Desk staff from other companies. These meetings and new connections, coupled with expertly chosen and curated presentations, case studies and workshops, make the SDI Conference my absolute number one learning experience of the year!
From a broader perspective, many other Service Desk professionals are also feeling a growing pressure from their businesses to keep up with fast-paced trends and changes in technology and service management. This is happening because an ever-increasing number of business leaders are realising that great IT is the key to staying competitive and providing better and richer customer experiences. This top-level concept is very much coming into the everyday life of my Service Desk and it's vital that people stay in touch with how the industry is changing. Some big ideas come and go, others take a while to stick and a few of them can consume and change the game in an instant. Reading blogs and the latest tech news is great, but hearing about the ideas, trends and changes from the very people who are making them happen is incomparably valuable to you.
This is why the conference is growing year on year, launching on new continents and attracting the greatest industry leaders. Because the Service Desk Managers and professionals – just like me and you! – who attend every year, gain so much from connecting with their peers and learning the secrets to becoming truly brilliant Service Desk Managers.

Want a little more convincing? Here are three things that you can't afford to miss
1. You are going to meet some AMAZING people
Somewhere in the 700+ people who'll be attending SDI20 will be a friend-for-life, an inspiring mind who'll change your perspective on work… and 'someone just like you' who will remind you why you love this job so much! I always walk away from the event with new friends, industry connections and a renewed love for IT Service Management. It's unavoidable and a little overwhelming, but it will re-shape your relationship with your work forever (or at least until next year, where you'll do it all again!).
2. You'll laugh and you'll cry
Amongst the speakers and keynotes are some of the most inspiring stories you'll ever hear. The speakers share much more than just 'stories from the service desk'. There will be tales of rags to riches… of entrepreneurs who failed, failed again and then eventually made it… and of truly strong, beautiful and heart-warming people who have dedicated their work to helping others.
3. The party… oh the party
Often likened to the gatherings of Great Gatsby, the SDI IT Service Desk and Support Awards dinner is like no other. Immaculately fastened bow ties, elegantly flowing dresses, the finest food and wine, and then a live band that would make Mick Jagger take notes. If the day is your educational highlight of the year, the awards dinner and party will be your pinnacle of entertainment. You'll leave the event feeling appreciated, rewarded and celebrated for the amazing work you do throughout the year and beyond. After three days of learning and inspiration, it's the perfect finale to cap off an amazing event.

SDI20 will be taking place on 15th-17th March 2021 and is the UK's most significant event for the Service Desk and IT Service Management world. Register for your place today and join over 800 people in your industry at this fantastic event.