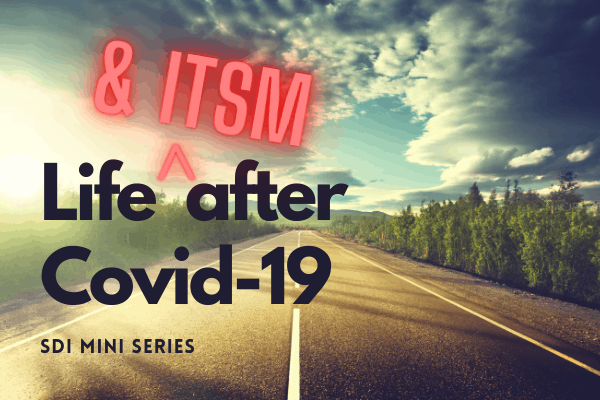 ITSM and Covid 19 – What We've Seen (Part 1)
by Scarlett Bayes, Senior Research Analyst, Service Desk Institute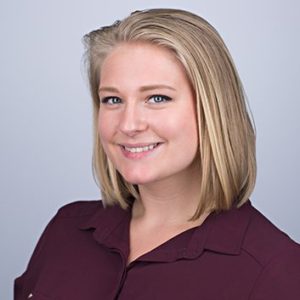 In a very short space of time, the global pandemic has completely changed the landscape of our lives in every aspect. Socially, we now keep safe distances from each other, and we can't enjoy a lot of our pastimes as freely. Many have had to begin working from home, while unfortunately a lot of people found themselves furloughed or unemployed as a result of the virus. We now have to contend with working alongside our partners, parents, children, pets, or even completely alone. There are so many obstacles that have been presented to us; we've heard it a lot, but these really are unprecedented times.  
As much as individuals have been affected, organisations have also had a plethora of problems to solve. IT departments have undoubtedly been integral in ensuring staff can work effectively from home and that business services can resume as normal – or at least as normal as can be – from an IT perspective.  
We've seen a lot of content from various sources with a range of focuses, which can of course be hard to navigate. This blog aims to sift through some of the available resources and break down what we're seeing. 
Mental Health 
Feeling distant from colleagues and friends, anxieties about the virus itself, uncertainty about job security, and a laundry list of other things are very real situations many of us are facing right now, all of which are impacting on our wellbeing.  
Mental health has been an important and widely spoken about topic within ITSM over the past couple of years, with the majority of people saying that working in IT has adversely affected their wellbeing to some extent. In fact, new research from global recruitment firm Harvey Nash shows that one in three IT technology professionals has seen their mental health deteriorate as a result of the pandemic. 
ITSM.tools have undertaken research previously which discusses wellbeing in IT, and they are repeating this research to understand the impact of COVID-19 in this respect. You can participate here. 
SysAid's Joe the IT Guy has a great article on how you can support your staff during this time and different ways to combat the obstacles presented by the pandemic. 
The Immediate Impact 
Perhaps one of the main takeaways from this pandemic is that businesses have learned that they can function with a remote workforce, and this has the potential to dramatically alter the future of work. For many, digital transformation projects were kickstarted overnight and there was an immense need for tools and technologies being put in place to allow businesses to function with a remote workforce. The business turned to IT to help in its hour of need, and IT service teams were crucial in enabling the decentralisation of the workforce and ensuring products and services were accessible to staff whilst firefighting like never before.  
David McKay from Moray Council detailed how their service management tool enabled them to track tickets that were directly related to COVID-19, which has enabled them to gauge what resources were needed to meet demand. 
Steve Morgan of Syniad IT shared the different experience of organisations he has been in conversation with, and highlights shifts in the often-strained relationship IT can have with the rest of the business. He mentions the need for IT to take advantage of any newfound recognition and appreciation from the business and build on that relationship.  
However, we've unfortunately seen a lot of redundancies over the past few months; anecdotally, my LinkedIn has been filled with people looking for new opportunities. IT was already suffering a skills gap and high attrition, and the impact of the pandemic will only add to these struggles.  
It is impossible to say when the tides will turn, but there are certainly some lessons we can learn from the pandemic. Come back next week for part 2 of this blog, where we'll take a look at what we've learned from this tumultuous time and how IT services can move forward and what we could expect the landscape of ITSM to look like post-COVID. 
We were joined by Hornbill Chief Evangelist, Patrick Bolger for a series of vlogs with SDI's Chief Value Officer, David Wright, debating the key stages organizations must undertake to adapt to a post-pandemic world and a compelling on demand podcast with SDI Chairman Paul Rodrigues and Hornbill CEO Gerry Sweeney as they discuss the imperative for true transformation and industry innovation.  Watch all the videos on demand here.