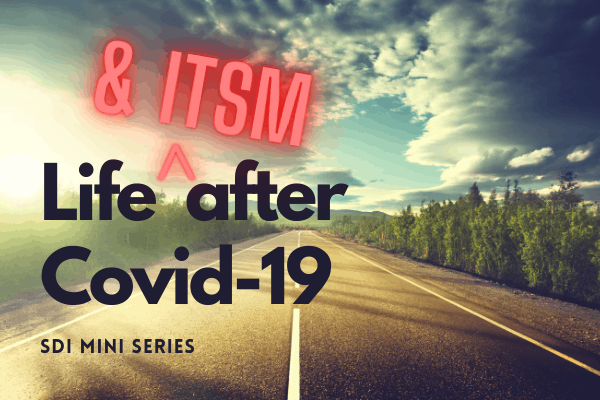 ITSM and Covid19 – What We've Seen (Part 2)
by Scarlett Bayes, Senior Research Analyst, Service Desk Institute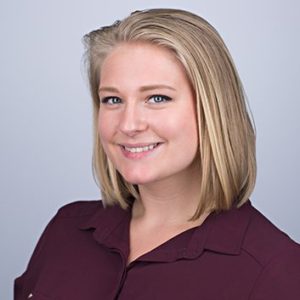 In Part One of this blog, we took a look at the immediate impacts we saw as a result of the pandemic as well as some resources which could be helpful for service desk professionals. This week, we'll look at what we've learned over the past few months and how we can move forward and prepare for the future of ITSM post-COVID. 
Lessons Learned 
As previously mentioned, many organisations have learned that a remote workforce is a viable option. In fact, over 70% of professionals think that IT service management continues to be effective in remote scenarios. Several large organisations, like Twitter and Slack, have announced that they will extend their working from home policies post-COVID, which carries significant possibilities for organisations, individuals, and communities. It will be interesting to see if this continues on a mass scale once normality resumes and how this will impact IT services in the long term.  
In terms of how effective remote IT can be, a recent study found that 70% of respondents felt that their IT service desk did a great job despite only 40% mentioning they had good continuity and recovery plans to fall back on. 
Above all, IT and the business need to continue to work together to understand how to navigate a post-COVID world. As Steve Morgan of Syniad IT said, if there's a small positive which can be taken from this global pandemic, it's that new relationships have been formed.  
How to move forward 
Although organisations are still getting to grips with the "new normal", they must start thinking about how to move forward and consider the steps out of COVID. Many service desks may now be working with fewer staff, and likewise many service desk professionals may now be without a job. Organisations are struggling with a digital skills gap, and this is predicted to worsen as time goes on. 
As well as the challenges thrown out by the pandemic, the technology we use to support the business is only going to become more intelligent and cognitive, and without adequate ongoing training, staff may not be able to keep up, and the organisation will ultimately suffer as a result. As such, it is important to ensure that your available skills match the needs of the service desk, whether you are a service desk manager reviewing your team or you are an individual with time on your hands trying to look attractive to potential employers. 
Data analysis is arguably more important than ever; from using metrics to track service desk performance during the pandemic, to monitoring how productive staff are while working remotely, to tracking customers' experiences with IT services. Furthermore, you can use this data to demonstrate the value of IT to the business to help continue the process of strengthening this relationship.  
ITSM.tools have created a crowdsourced blog which includes thoughts and advice from some of the industry's best minds on how ITSM will change as a result of COVID and how IT can adjust to prepare for the future beyond the pandemic. 
Predictions for the future 
As with many factors in our lives, the situation is changing for organisations frequently, therefore predicting what the service desks industry will look like in a few weeks, let alone a few months or even years. However, assuming we can learn from how IT support has changed to provide products and services regardless of the different circumstances, we can somewhat predict the short and long term impacts and developments in the industry. 
It would be fair say that flexible working is likely to become a more permanent feature for many organisations. This in turn can help to create a more robust and capable alternative support channels, such as knowledge bases, self-service, and chatbots. While this presents a challenge of effective, fast-paced project management while teams are not physically together, this is also indicative of what the future could hold for organisations.  
Barclay Rae gave a concise prediction of what he believes the future holds for ITSM, which includes more use of Agile and flexible ways of working, more focus on the customer and employee experience, and the need for better data to support business decisions.  
For more predictions about what the future of ITSM could look like, check out ITSM.tools' crowdsourced blog.  
 

We were joined by Hornbill Chief Evangelist, Patrick Bolger for a series of vlogs with SDI's Chief Value Officer, David Wright, debating the key stages organizations must undertake to adapt to a post-pandemic world and a compelling on demand podcast with SDI Chairman Paul Rodrigues and Hornbill CEO Gerry Sweeney as they discuss the imperative for true transformation and industry innovation.  Watch all the videos on demand here.