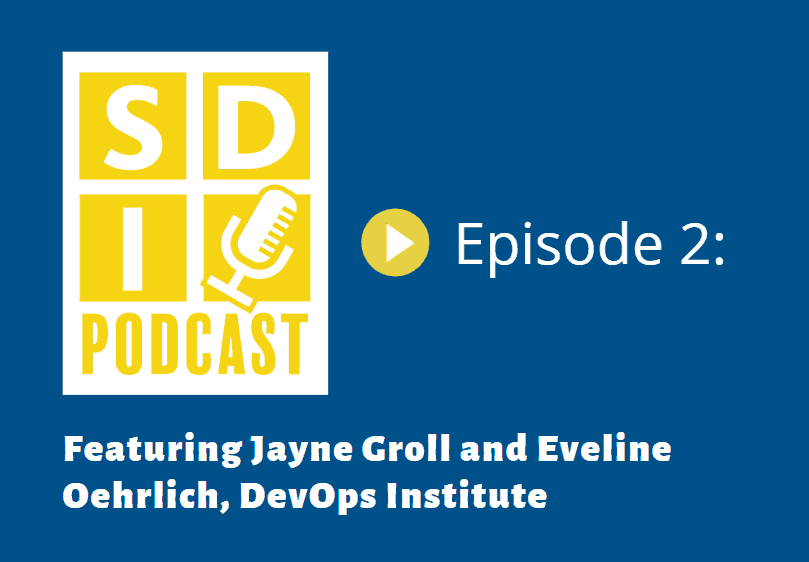 At SDI, we love nothing more than putting a spotlight on service desks and individuals in the community who are doing amazing things! We thought… How can we create a platform to help share these fantastic experiences and journeys, often full of ups and downs?
Enter the SDI Podcast! Which is here to

S

urprise,

D

elight, and

I

nspire ! 
SDI Podcast Episode 2
Join Scarlett Bayes, Industry Analyst at SDI,  Jayne Groll, CEO at DevOps Institute and Eveline Oehrlich, Chief Research Analyst at DevOps Institute as they talk about the digital skills gap, perception of the service desk, and how DevOps ways of working can impact the service desk.
Notes from Scarlett:
The second podcast is great because I got to interview two fantastic executives from the DevOps Institute and talk about their thoughts on how DevOps could impact the service desk. This included discussing their recent research on the skills organisations currently have and also want for their IT teams. This podcast was recorded at DOES19,  when I was offered the opportunity to speak to Jayne and Eveline, I thought that collaborating on the podcast would be a brilliant way to raise awareness of DevOps in the ITSM industry.
For help with self-service, support channels, AI, tool implementation or any other service improvement initiative, don't forget at Service Desk Institute we know all the experts! Our global partner network have all the ITSM knowledge to deliver fast, practical solutions to your organisation. We even have a 'Quick Action-Fast Results Service' for when you need to see improvements in a hurry!